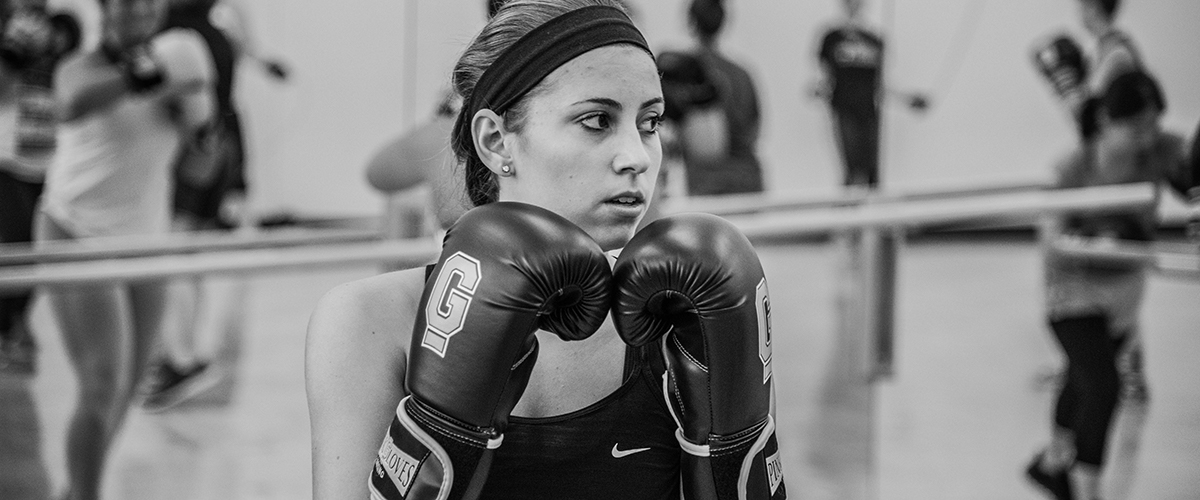 Pink Gloves Boxing
Build confidence. Find your voice. Knock the stress out of your day and join a community of empowered women who support and encourage one another!
PGB at a glance
Pink Gloves Boxing (PGB) is a female-focused, high-energy boxing program that will take your workout to the next level. It's a fun, friendly, and encouraging environment that personally challenges you at YOUR level. You'll develop powerful boxing skills and define a healthier, more confident YOU.
PGB classes
PGB uses a small group setting to give you extra one-on-one time with your trainer. During class you will work through various stations such as punching bags, shadow boxing, speed/agility drills, mitt holding, and more. Classes meet two days per week at the same time with the same instructor and group throughout the entire 10 week program in SRWC Studio B.
Spring 2020 schedule
Spring classes run from February 3 to April 17. Deadline to register is January 29.
Contact us