Welcome to the Sport Science Academy 2019 Youth Sport Camps!
"ACT LIKE A CHAMPION TODAY"
3 exciting opportunities!
Sport Science Academy-Youth Sport Camp
June 10 - 14 & June 17 - 21
9 a.m. - 4:30 p.m.
For youth ages 5-12
NEW! Sport STEM mini Camp
June 24-27
9 a.m. - 4:30 p.m.
For students ages 9-15
Junior Counselor Leadership Program
June 11 - 15 & June 18 - 22
8:30 a.m. - 4:30 p.m.
For youth ages 13-16
CAMP ELECTRONIC FORMS/MANUALS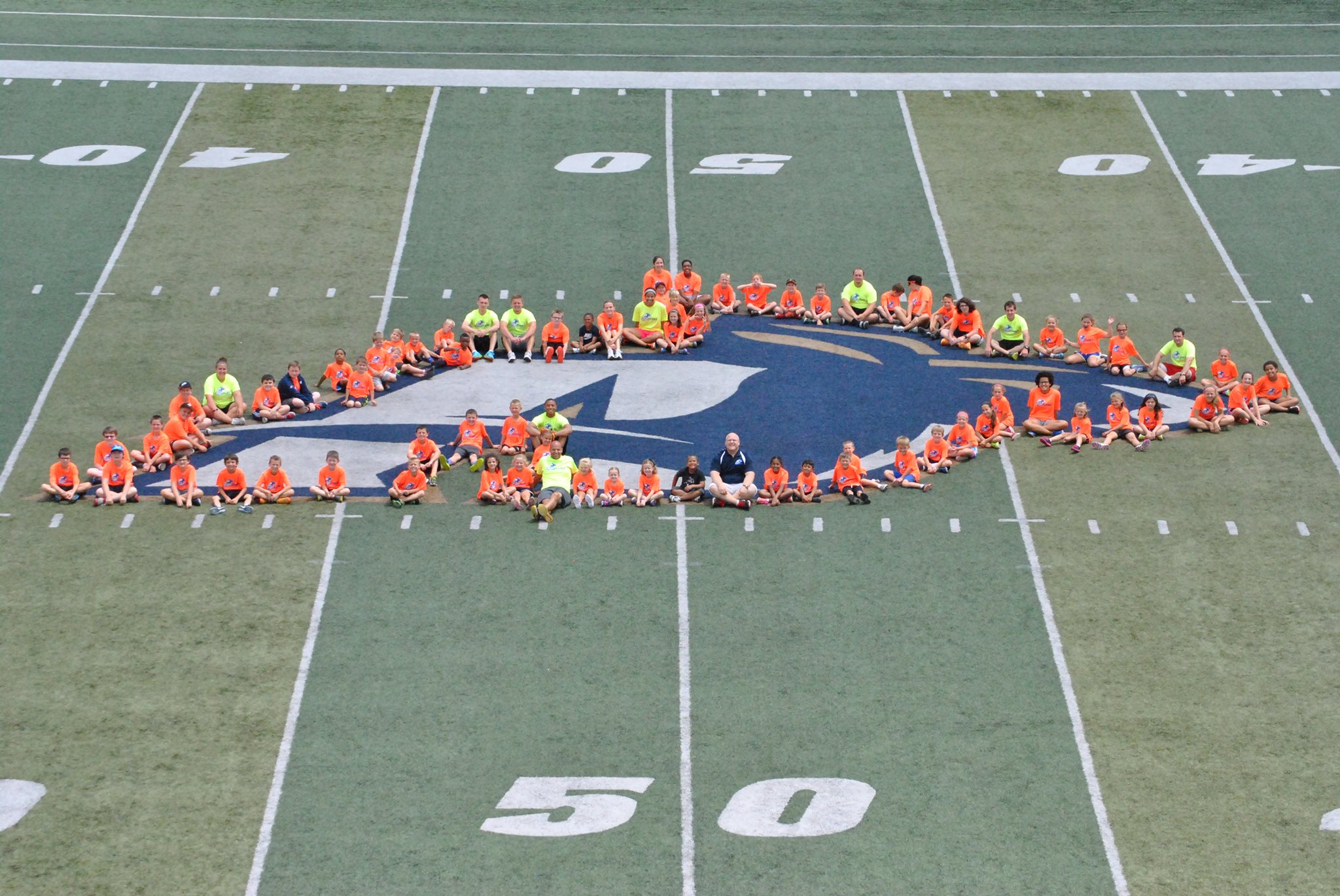 Please check our Facebook page for updates.
Please note in order to finalize your camper's registration you must complete all camp forms. The Sport Science Academy has transferred over to an electronic registration system for an easy and convenient information gathering process.
This form will include basic information, medical information, an assumption of risk waiver, publicity release waiver, and pick-up drop-off details. The Google form must be filled out for every camper.

QUESTIONS?
For information, please contact the Sport Science Academy at maduve@uakron.edu, or contact Dr. Mike Duve, Director of the Sport Science Academy, at 330-972-6351.

YOUTH SPORT CAMP ORIENTATION NIGHTS
When: Tuesday, June 5 & Wednesday, June 6 from 5 - 7 p.m.
Where: InfoCision Stadium (Park by the main doors and take the elevators in the lobby)
What: Pick up and/or turn in ALL CAMP FORMS needed for your child/children to attend camp. Pick up camp gear (camp t-shirt, bag, water bottle). Meet Camp Directors and Camp Counselors.