*** Akron Polymer Training Services now offers remote learning training courses featuring live instructors. For more information, visit our Online Course Requirements webpage. ***
Intrusion Molding and its Recycled Plastics Applications
Course description
Time: 8:00 AM - 4:00 PM
Location: 240 South Forge Street, Akron, Ohio 44325
Classroom 217 (Located inside the National Polymer Innovation Center)
Cost: $1,200.00 USD
CEU's: 0.8
Instructor: Mr. Christopher Paige
Course Overview
This one-day course will cover the Intrusion Molding Process, recycled plastics applied applications and trouble-shooting problems that can occur with these types of processing equipment. There will be video demonstrations on the operations of Intrusion Molding.
Instructor Biography: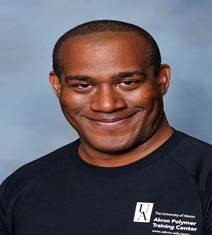 Christopher (Chris) Paige holds a M. S. Degree in Plastics Engineering - 2005 (University of Massachusetts – Lowell) and a M.S. Degree in Polymer Chemistry – 1991 (University of Cincinnati). He is a member of Society of Plastics Engineers (SPE), American Chemical Society (ACS) and America Society of Materials (ASM) and has over 30 years' experience, working in Industry. As a Laboratory Manager, at the University of Akron, Chris performed numerous hands-on plastics processing projects, for domestic and International corporate clients. He is a subject matter expert on Single Screw Extrusion, Twin Screw Extrusion, Blown Film Processing, 3-D Printing, Thermoforming and Injection Molding. Chris also trained Graduate and Undergraduate students on the hands-on operation of Large scale plastic processing equipment and characterization equipment (Thermal Analysis and mechanical Inston), while at the University of Akron.
Intrusion Molding
Materials used for the Intrusion Molding Process - Recycled post-consumer plastics.
Extruder, Auto Fill Carousel Molds, Auto Ejection Systems - Water Bath Cooling.
Intrusion Molding Cost.
Advantages of the Intrusion Molding Process.
Disadvantages of the Intrusion Molding Process, in that the process is not suitable for thin walled or Intricate detailed products).
Preventive Maintenance and Safety Precautions.
Applications of the Intrusion Molding Process
Plastic Lumber products, from similar recycled plastics.
Plastic Fence Post, from mixed recycled plastics.
Trouble Shooting and Resolving Intrusion Molding Problems or Issues
What is Trouble-Shooting? – Note: Trouble- shooting is not Process Development or Process Scale-Up.
Identification of the problems or Issues that can occur, with Intrusion Molding equipment.
Finding the Best Approach to resolving Intrusion Molding Problems, or Issues.
Video Demonstration of an Operational Intrusion Molder
Video Demonstration of an Operational Intrusion Molder