*** Akron Polymer Training Services now offers remote learning training courses featuring live instructors. For more information, visit our Online Course Requirements webpage. ***
Extrusion Compounding and Applications in the Food, Medical Devices and Pharmaceutical Industries
Course description
Time: 8:00 AM - 4:00 PM
Location: 240 South Forge Street, Akron, Ohio 44325
Classroom 217 (Located inside the National Polymer Innovation Center)
Cost: $1,800.00 USD
CEU's: 1.6
Instructor: Mr. Christopher Paige
Course Overview
This two-day course will cover the single-screw and twin-screw compounding equipment and trouble-shooting issues, with compounding. There will be hands-on demonstrations and operation overviews on a single-screw extruder and a twin-screw extruder. The application of extrusion in the food, medical device and pharmaceutical industries will be discussed.
Instructor Biography: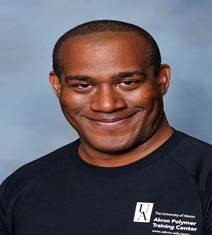 Christopher (Chris) Paige holds a M. S. Degree in Plastics Engineering - 2005 (University of Massachusetts – Lowell) and a M.S. Degree in Polymer Chemistry – 1991 (University of Cincinnati). He is a member of Society of Plastics Engineers (SPE), American Chemical Society (ACS) and America Society of Materials (ASM) and has over 30 years' experience, working in Industry. As a Laboratory Manager, at the University of Akron, Chris performed numerous hands-on plastics processing projects, for domestic and International corporate clients. He is a subject matter expert on Single Screw Extrusion, Twin Screw Extrusion, Blown Film Processing, 3-D Printing, Thermoforming and Injection Molding. Chris also trained Graduate and Undergraduate students on the hands-on operation of Large scale plastic processing equipment and characterization equipment (Thermal Analysis and mechanical Inston), while at the University of Akron.
Day1:
Single-Screw Equipment
Single-Screw (Drag-Flow) Operational Line Set-up
Single Rotating Screw Design
Preventive Maintenance
Safety Precautions
Twin-Screw Extrusion Equipment
Twin-Screw Operational Line Set-up
Screw Design (Co-rotating Screws verses Counter-Rotating Screws – Intermeshing or Non-Intermeshing)
Preventive Maintenance
Safety Precautions
Trouble -Shooting Extrusion Problems or Issues
What is Trouble-Shooting? – Note: Trouble- shooting is not Process Development or Process Scale-Up
Identification the problems that can occur with Single and Twin-Screw Extrusion Processing Equipment
Finding the Best Approach to resolving Processing Problems, or Issues
Hands-on Demonstration and Operation Overview of a Single-Screw Extruder
Single-Screw Extrusion Hands-on Demonstration
Single-Screw Extruder Operations Overview
Day 2:
Extrusion in the Food Industry
Food Extrusion Processing (Breakfast Cereal Products, Pet Foods and Pellet Products)
Post- Extrusion Processing (Cutting to size, Moisture Drying, Seasoning or Coating, to meet the Desired Flavor)
Packaging
Extrusion in the Medical Device Industry
FDA - 21 CFR Parts 210 and 211
Aluminum Extrusion, for Medical Device Product Production
Tube Extrusion, for Sterile Catheter Usage
Extrusion in the Pharmaceutical Industry
FDA – 21CFR Part 11, IQ/OQ/PQ – Validation, Process Analytical Technology (PAT)
Dispersion of Active Pharmaceuticals Ingredients (APIs) into Polymer Matrix, to form Solid Solutions
Compound Granulation of powders or Continuous Dosage Formulations
Hands-on Demonstration and Operation Overview of a Twin-Screw Extruder
Twin-Screw Extrusion Hands-on Demonstration
Twin-Screw Extruder Operation Overview