ONLINE COURSE:

Organosilanes: The Link Between Polymers and Surfaces

Course Number: 156-0905
Date: 02/23/2022 - 02/24/2022
Time: 9:00 AM - 3:30 PM
Location: Microsoft Teams
Cost: $1,000.00 USD
Online Registration
CEU's: 0.8
Instructor: Anthony Parker, Ph.D.
Course Overview
Lunch Break: 11:30 am - 1:00 pm (EACH DAY)
This course is designed to provide an introduction to the applied chemistry of organosilane monomers and polymers with an emphasis on product development applications. Case studies will be presented to illustrate their use in applications pertaining to surface treatments, protective coatings, adhesion promoters, composites, wetting agents, and dispersion aids. Discussions will include chemistry & polymerization, mechanisms of adhesion, material properties, process effects, and analytical methodologies.
Audience: The subject matter is appropriate for technical professionals and managers with academic backgrounds in all fields of polymer science, chemistry, materials science, and engineering disciplines. A basic understanding of principles in organic, polymer, and physical chemistry will be beneficial, but not required for gaining product-development oriented insight from this course.
Online Course Requirements
We want you to have a great experience participating in our remote (online) courses, and for that, you'll need the right equipment and internet connection.
Minimum needs are:
A broadband internet connection that has at least a 2 Mbps upload and download speed.
A computer (PC or Mac) that can support the latest web browser versions.
At least 4 GB of RAM and adequate hard drive space.
A microphone and a speaker.
International Students: For virtual (online) courses, an additional fee will be assessed to cover the cost of shipping the professional binder (presentation slides), to your address. The cost of international shipping can be significant.
For more information, visit our Online Course Requirements webpage.
Instructor Biography: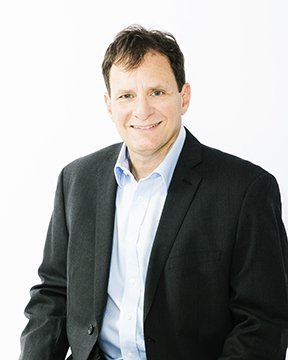 Anthony Parker, Ph.D. is a Principal Scientist and founder of A. A. Parker Consulting, LLC. Dr. Parker has 35 years of industrial experience in research, development, and management. He has been involved in multiple start-up businesses ranging from medical devices and musical instrument strings to packaging adhesives, pharmaceutical delivery systems, and cosmetics. His interests and expertise are in the areas of surface chemistry and adhesion, bio-based materials and adhesives, mechanical properties of polymers, structure-property-process relationships in polymers, thermal analytical methods, spectroscopic methods (NMR, FTIR), UV curable coatings, and musical strings/ instruments. Dr. Parker has authored or co-authored more than 70 publications, including 30+ journal articles and technical reviews as well as 40+ patents with several patents pending.
Introduction - Course Description & Objectives
Organosilane monomers, oligomers, and polymers
General polymerization chemistry and mechanisms
Mechanisms of adhesion and coupling
Introductory examples of uses

Adhesion promotion
Composites
Corrosion inhibition
Surface treatments, dispersion, and wetting
Extrusion processing – grafting
Copolymerization with vinyl monomers
Compatibilization
Self-assembled monolayers with silanes & other molecules
Other applications

Review of Characterization Methods & Examples

Solid surfaces – (e.g., FTIR, contact angle wetting, ESCA, NMR)
Dispersions & process chemistry – (e.g., NMR, sedimentation, viscosity)
Macro-Properties (e.g., adhesion, mechanical properties, rheology, TA techniques)

Process considerations

Solution chemistry, effects of hydrolysis & control thereof
Effects of adhered surface chemistry
Effects of formulated trace additives
Self-limiting conditions
Others

Case studies

Adhesion promotion of polymers to glass
Corrosion inhibiting coatings
Adhesion promotion of polymers to metals
Composite materials
Surface treatments for pigments, fillers, particulates

Questions and Discussion – Analysis of specific problems from course participants
*** Please note, each row and course# listed below is a separate, complete course. ***