*** Akron Polymer Training Services now offers remote learning training courses featuring live instructors. For more information, visit our Online Course Requirements webpage. ***
Essentials of Rubber Science & Technology
Course description
Time: 8:30 AM - 4:00 PM
Location: 240 South Forge Street, Akron, Ohio 44325
Classroom 217 (Located inside the National Polymer Innovation Center)
Cost: $1,800 USD
CEU's: 2.4
Instructor: Joseph Walker
Course Overview
PLEASE NOTE: This course is comprised of 4 separate days of training. Each course date will run from 8:30am - 4:00pm.
This course provides the attendee with essential information in rubber science and technology. The course is designed to provide a practical understanding of polymer science and the various rubber polymers. Discussions on where the rubber polymers come from and how they are made and how their architecture determines they basic characteristics. Basic design elements that make rubber a unique engineering material is also presented. Formulation of rubber compounds will be presented by looking into the major constituents of a rubber compound. This topic begins with understanding the importance of the function of the final rubber article and the method that will be used to manufacture it. Construction of the rubber compound follows by way of looking at the compounding ingredients; anti-degradants; fillers; plasticizers, curing agents and processing aids (plasticizers). We will discuss the mixing of the compound with the aim of measuring consistency between batches. Testing of the rubber compound will include in-process testing and then final characteristics with review of appropriate ASTM methods. In depth review of critical measurement techniques such as cure meters and mechanical testing is included. We will discuss longevity tests such as compression stress relaxation. Fabrication discussions surrounding molding and extrusions essentials and how to establish these production methods to give the maximum performance repeatability from the final rubber parts. The course will also present materials important to rubber-to-substrate bonding with particular emphasis on metal substrates and surface preparation. Included in the course is subject matter directed toward writing and interpreting rubber specifications. The course is presented for the hands-on individual who deals with rubber engineering, customer interaction and shop floor consistency issues. It is intentionally designed for practical implementation and reference.
Online Course Requirements
We want you to have a great experience participating in our remote (online) courses, and for that, you'll need the right equipment and internet connection.
Minimum needs are:
A broadband internet connection that has at least a 2 Mbps upload and download speed.
A computer (PC or Mac) that can support the latest web browser versions.
At least 4 GB of RAM and adequate hard drive space.
A microphone and a speaker.
For more information, visit our Online Course Requirements webpage.
Instructor Biography: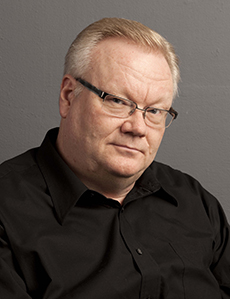 Joseph Walker is owner and founder of Elastomer Technologies a firm dedicated to training in elastomer materials and process engineering. Over the last 31 years, Walker has conducted training for major organizations and universities. He has also consulted for various customers in the areas of composites, testing, materials and shop-floor problem solving. His focus is a heightened awareness on the science behind rubber technology and improving the overall image of the rubber industry toward one of science-bases decision making through increased educational outreach.
Walker is also the global technology director for materials and laboratories for Freudenberg Sealing Technologies and Freudenberg-NOK Sealing Technologies (FNST). In this position, he is globally responsible for overseeing all advanced materials technology development and management of the FNST/FST laboratories. He is also the regional NAFTA leader for Chemical Regulatory Compliance for FNST. He is located in the Plymouth, MI Corporate R&D headquarters of Freudenberg-NOK Sealing Technologies.
Prior to joining Freudenberg, Walker served as silicone rubber business team leader for Wacker Silicones Corp. There, he was responsible for research, development, and sales and marketing. Previously, he was an engineering fellow for Alliant Techsystems (formally Honeywell Defense and Marine Systems), where he focused on material design, processing and application for various U.S. Department of Defense programs.
Walker also held positions at Stauffer Chemical, Phillips Petroleum and Firestone Tire & Rubber Co. He continues to conduct numerous trainings at various industry workshops, universities and events.
He was the 2012 chairman of the American Chemical Society, Rubber Division; a member of the Rubber Industry Advisory Board for Ferris State University; board member of the Association of Rubber Product Manufacturers and is past-chair and board member of the Detroit Rubber Group. Additionally, he is a member of Society of Automotive Engineers, Society of Plastics Engineers, Original Equipment Suppliers Association, Automotive Industry Action Group, and the Americas Tech Team of the American Chemistry Council.
A graduate of Lawrence Technological University, he holds more than 20 patents and has authored and edited various chapters in text and industry publications. He is celebrating his 42nd year in the rubber industry.
Module 1
Introduction to rubber

What is rubber

Essential polymer science

Polar vs. Non-polar
Saturated vs. Unsaturated
Heat resistance

Basic trends/characteristics of rubbers

What makes it unique and useful

How is rubber different from plastics
Where does rubber polymers come from & how are they made
How is rubber classified and named
Module 2
Characteristics of various rubber polymers

Detailed discussions

EPDM
NBR & HNBR
Silicone
Fluorocarbon
Module 3
Building the compound

Voice of the Customer
Expectations of field performance
Influence of part geometry on compound design
Influence of fabrication methods on compound design
Fillers

Carbon black fillers

Manufacturing method
Types
Selection

Non-black fillers

Natural
Synthetic
Selection

Anti-degradants
Plasticizers
Cure Systems

Sulfur system differences
Peroxide systems

Type of peroxides
Selection
Module 4
Mixing

Mixer types
Setting up a mixing process

Batch to Batch Consistency

Types of mixing techniques

Upside down
Right side up
Layered mix

Influence of mixing parameters on properties
Module 5
Testing Rubber

Types of rubber testing
Most common rubber methods

Specific details on variations in

Hardness
Cure meter
State of cure

Specifications

What is a specification
Reading an ASTM D2000 line call-out
How to write a rubber specification
Robustness
Module 6
Fabrication

Molding

Understanding viscosity and flow

Shear rate
Temperature effects

Types of flow testing

Interdependency of flow and polymer architecture

Impact of cure system
Hot properties
Cause & Effect relationship of crosslink density and properties
Mold temperature importance

How to improve temperature distribution

Mold release basics
Backrinding
Thermal diffusivity

Calculating of in-mold cure time

Mold filling models & methods

Essentials of extrusion

Screw design
In-line curing

Storage life of rubber articles
Module 7
Bonding
Metal finish

Phosphate differences and controls
Bonding to Plastics

Heat deflection temperature
Surface preparation

Selection of adhesives

Matching cure rates
Testing adhesive strength

Handling of treated inserts
Storage of treated inserts