*** Akron Polymer Training Services now offers remote learning training courses featuring live instructors. For more information, visit our Online Course Requirements webpage. ***
Rubber Molding Processes: Principles, Troubleshooting & Mold Design
Course description
Time: 8:00 AM - 4:00 PM
Location: 240 South Forge Street, Akron, Ohio 44325
Classroom 217 (Located inside the National Polymer Innovation Center)
Cost: $1,200 USD
CEU's: 1.6
Instructor: Mr. Terry Chapin
Course Overview
This seminar covers a broad range of topics that are fundamental to the design of rubber molds. Each topic covered includes some basic well known aspects of rubber mold design and also touches on some lesser known rubber mold design techniques and concepts. The novice rubber mold designer will be overwhelmed with useful design information and the seasoned practitioner will find plenty of valuable bits of information well worth the day.
Instructor Biography: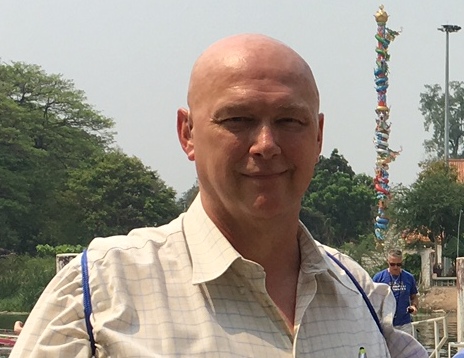 Terry Chapin received his B.S. from Youngstown State University in Youngstown, Ohio in June 1980. He majored in mechanical engineering and minored in math and civil engineering.
After 33 years, he retired from Delphi as a senior materials engineer, working primarily in the area of silicones, elastomer parts and foam products development. He was previously senior rubber technical and cost leader at Delphi, after working as a tool engineer for rubber and plastic molds at the Delphi Packard Division for more than 20 years. He is now working for himself as a consultant and instructor. His new company is Elastomeister, and his position is Rubber Technologist.
Terry has been involved in the rubber industry for more than 30 years, working with rubber companies all over the world. He has held previous engineering positions at Paxson Machine Company, EMCO Wheaton and Commercial Shearing. He holds two U.S. patents. Terry has been an active technical speaker for university level continuing education instruction, rubber conferences and technical in-plant venues for more than 25 years.
Rubber Molding Processes: Principles, Troubleshooting & Mold Design

Principles of Rubber Material & Behavior During Molding
Principles of Molding Methods

Compression Molding
Transfer Molding
Injection Molding

Principles of Molding Equipment
Principles of Mold Construction

Mold Steel and Finishing
Cavity Inserts, Cores, and Core-Bars
Gates & Vents
Runner Layouts and Cross-Sections
Use of Insulation
Platen Design

Compression Mold Design
Transfer Mold Design
Injection Mold Design
Specialized Mold Design Techniques

Runner Design Techniques
How Runners and Cavities Fill
Cross-Section Designs
Laminar Flow Ratio
Vanturi Runner Feature
Flashless Molding
Wasteless Molding

Operator Assist Techniques
Prototype Molding Techniques
Principles of Rubber to Metal Bonding and/or Over-Molding
Mold Release & Mold Maintenance
Rubber Product Performance & Tolerances
Troubleshooting