*** Akron Polymer Training Services now offers remote learning training courses featuring live instructors. For more information, visit our Online Course Requirements webpage. ***
Rubber Technician Training
Course description
Time: 8:00 AM - 4:00 PM
Location: 240 South Forge Street, Akron, Ohio 44325
Classroom 217 (Located inside the National Polymer Innovation Center)
Cost: $2,000.00 USD
CEU's: 3.2
Instructor: Dr. Gary R. Hamed
Course Overview
This Course will present essential information on the science and technology of rubber. It will allow rubber technicians, sales engineers, and managers to better carryout their professional duties. Discussion will include test procedures to characterize rubber compounds and the meaning of these tests. There will be discussion of various types of elastomers, preparation of compounds, green (uncured) properties of compounds (Mooney viscosity, tack, green strength), vulcanization of compounds (cure kinetics/rheometry) and mechanical properties of vulcanizates (e.g., tensile, tear, dynamic mechanical, heat build-up, rebound resilience, stress relaxation, creep, compression set, hardness, specific gravity, hysteresis, thermal stability, thermal transitions, degradation due to aging in various environments—oxygen, ozone, fluids).
It will be assumed that attendees have no training in chemistry or physics. All chemical or physical concepts that are needed will be introduced by the instructor at an elementary, but meaningful level. Dr. Hamed has taught many, many persons that have gone on to be very successful (For example, a former student was president of Hankook Tire, and another is vice-president of Kumho. I also have graduates in leading positions at Goodyear, Michelin, and Bridgestone—and others in non-tire positions.)
Lab sessions will be included. Rubber compounds will be prepared and testing described above will be carried-out.
Instructor Biography: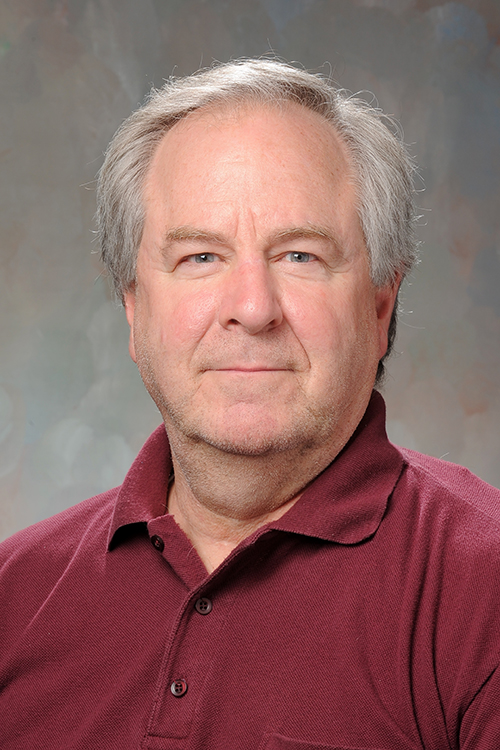 Dr. Gary R. Hamed has been involved in rubber science and technology for more than 50 years. He began in 1970 as a summer researcher at the Firestone Tire and Rubber Company, where he studied the dynamical mechanical properties and tenacity of Fiber A (later to become Kevlar) for use in tire plies. He spent two more summers at Firestone, where he ran pilot plant batches of experimental rubbers and studied the replacement (cost motive) of NR with SBR in radial passenger tires. Dr. Hamed graduated from Cornell Univ. with B.S. and M.S. degrees in chemical engineering in 1972 and 1973, respectively, and from The University of Akron with a PhD in Polymer Science. He maintained a 4.0 GPA (in major) throughout his academic career. His PhD dissertation was done under Dr. Alan N. Gent and was a study of the properties of SBS block copolymers.
He was a professor of the Polymer Science at The University of Akron and from 2015-present he has been professor emerita at UA. His principle area of research at UA has been the physical/mechanical properties of rubber, with special emphasis on tires.
Dr. Hamed is recognized as one of the world's leading authorities on rubber.
Classification of Polymers: glass transition temperature, thermoset, thermoplastic, crystalline, amorphous, rubbery (elastomeric), plastic.
Rubber elasticity: structural requirements, thermodynamic (qualitative).
Major uses of rubber.
Types of elastomers; natural rubber, isoprene rubber, polybutadiene, styrene-butadiene rubber, polychloroprene, acrylonitrile-butadiene rubber, butyl rubber, ethylene-propylene rubber, specialty elastomers, thermoplastic elastomers.
Rubber Compounding

Vulcanization: sulfur, bloom, mechanisms, accelerator types and their effect, oscillating disc rheometer,crosslink density determination (swelling, mechanical),peroxide cures, metal oxide cures, phenolic resin cures, effect of crosslink density on properties.
Reinforcement: carbon black (particle size, structure and surface chemistry), black types, structure determination (DBP vehicle demand), surface area determination (microscopy, BET N2 adsorption), bound rubber, occluded rubber, graphitization, mixing, Guth-Gold equation, strain amplification, stress-softening, hysteresis, effect on mechanical properties.
Process aids: chemical, physical plasticizers.
Extenders: oil, solid fillers, resins.
Antidegradants: chemical, physical, antiozonants, antioxidants, waxes, degradation mechanisms, auto-catalysis, chain scission, crosslinking, chain breaking types, peroxy radical destruction, peroxide decomposition, examples (phenolic, amines, phosphites).

Physical Testing: standardization, stress-strain (tensile), rings dumbbells, strain rate, hardness, low temperature stiffness, modulus, set, rebound, dynamic mechanical tests (free, forced vibration), heat build-up, crack initiation and growth, tear, aging, abrasion, skid resistance (friction).
Tire Technology: mixing, cord, plies, calendaring, tread, beads, inner liner, body, sidewall, belts, tire building, curing, finishing, tire performance, wear-skid resistance tradeoff, hydroplaning.
Latex and Foam Rubber: dipping, adhesives, casting, Dunlop process, Talalay process, gelation, urethane foam.