*** Akron Polymer Training Services now offers remote learning training courses featuring live instructors. For more information, visit our Online Course Requirements webpage. ***
Elastomer Molding Technology
Course description
Time: 8:00 AM - 4:00 PM
Location: 240 South Forge Street, Akron, Ohio 44325
Classroom 217 (Located inside the National Polymer Innovation Center)
Cost: $800 USD
CEU's: 1.6
Instructor: Mr. Terry Chapin
Course Overview
This seminar describes and compares important molding methods (compression, transfer, and injection) for thermosetting elastomers (TSEs) with methods (injection and blow) for thermoplastic elastomers (TPEs). There will be a limited description of mold design for TSEs.
This introductory course will benefit people involved in molding of elastomers, especially those transitioning from molding of one type of elastomer to another. Attendees with primarily a materials-related background will improve their understanding of molding processes and the effect of mold design on molded products. Process and design managers will better understand the effect and importance of these factors on the overall molding operation.
In addition, the course considers elastomer selection, varied deflashing techniques, elastomer processing factors, elastomer part tolerancing, molded article dimensional variations and design for manufacturability (DFM). DFM difficulties and examples are described. Also included is a discussion of the "Beaumont Melt Flipper", correcting mold problems, importance of mold vents and gates, vacuum molding, as well as trouble shooting the molding process.
Attendees will improve their understanding of molding behavior of TSEs and thus improve and better control their elastomer molding operations. The interdisciplinary approach used will assist them in understanding molding as an integrated operation consisting of materials, processes and design. Participants are encouraged to discuss current molding problems for class input.
Information from the books, Elastomer Molding Technology and Rubber Molding Principles, will be used in conjunction with the seminar.
Instructor Biography: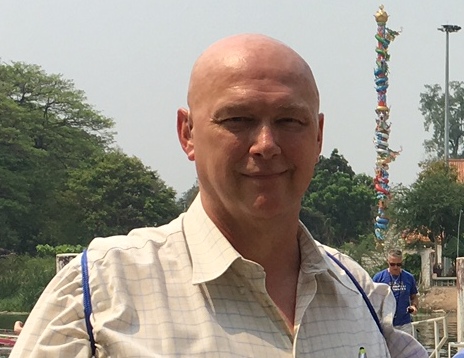 Terry Chapin received his B.S. from Youngstown State University in Youngstown, Ohio in June 1980. He majored in mechanical engineering and minored in math and civil engineering.
After 33 years, he retired from Delphi as a senior materials engineer, working primarily in the area of silicones, elastomer parts and foam products development. He was previously senior rubber technical and cost leader at Delphi, after working as a tool engineer for rubber and plastic molds at the Delphi Packard Division for more than 20 years. He is now working for himself as a consultant and instructor. His new company is Elastomeister, and his position is Rubber Technologist.
Terry has been involved in the rubber industry for more than 30 years, working with rubber companies all over the world. He has held previous engineering positions at Paxson Machine Company, EMCO Wheaton and Commercial Shearing. He holds two U.S. patents. Terry has been an active technical speaker for university level continuing education instruction, rubber conferences and technical in-plant venues for more than 25 years.
APTC Elastomer Molding Technology Course
Introduction
Rubber Material Overview
Rubber Material Flow
Rubber ASTM Material Designations
Rubber Molding Methods
Other Types of Molding
Rubber Material Process Overview
Overview of Presses and Molding Equipment
Deflashing Techniques
Processing of Rubber
Design for Manufacturability
Tolerances for Rubber Parts
Mold Debug

Micro-venting
Vacuum Molding
Beaumont Melt Flipper

Troubleshooting the Rubber Molding Process