*** Please note, each row and course# listed below is a separate, complete course. ***
Introduction to Plastic Packaging
| Course# | Date | Time | Location |
| --- | --- | --- | --- |
| 140-1057 | 10/25/2023 - 10/27/2023 | 8:00 AM - 4:00 PM | Microsoft Teams |
Cost:
$1,800.00 USD
Online Registration
CEU's:
2.4
Instructor:
Ms. Camille Chism
Course Overview
This course is designed to introduce plastic industry students and professionals to packaging engineering. It provides an overview of the most commonly used plastics in packaging and is composed of three main sections; basic polymers, materials, manufacturing methods, packaging applications by industry, design considerations during package development, and sustainability. This course focuses on the materials, uses, functions and production processes of plastic packaging. Topics include an industry overview, related applications including; the historical, societal and technological drivers of plastic packaging, how manufacturers select plastic packaging, and why end-users decide on the product/package combination they purchase for their product, as well as the impact these choices make on the entire supply chain, from cradle to grave. Introduction to Plastic Packaging is a general course in plastic packaging principles, materials, and manufacturing. Issues in present day plastic packaging, packaging functions and sustainability are covered. Students will develop a basic knowledge of plastic packaging including; materials, manufacturing processes, and applications. They will gain an understanding of the role of plastic packaging in today's society to provide a foundation for more advanced packaging courses related to plastics.
Potential Textbook

Plastics Packaging
3rd Edition
ISBN: 9781569904435
Authors Selke and Culter
Publisher: Hanser-Gardner Publications
Course Objectives
Students, upon completing this course, will be able to:
Explain the critical role of plastic packaging.
Describe converting operations for plastic packaging materials.
Explain plastic packaging materials and their use.
Form an opinion on the environmental issues related to packaging and society.
Understand current and future trends of plastic packaging.
Online Course Requirements
We want you to have a great experience participating in our remote (online) courses, and for that, you'll need the right equipment and internet connection.
Minimum needs are:
A broadband internet connection that has at least a 2 Mbps upload and download speed.
A computer (PC or Mac) that can support the latest web browser versions.
At least 4 GB of RAM and adequate hard drive space.
A microphone and a speaker.
International Students: For virtual (online) courses, an additional fee will be assessed to cover the cost of shipping the professional binder (presentation slides), to your address. The cost of international shipping can be significant.
For more information, visit our Online Course Requirements webpage.
Instructor Biography: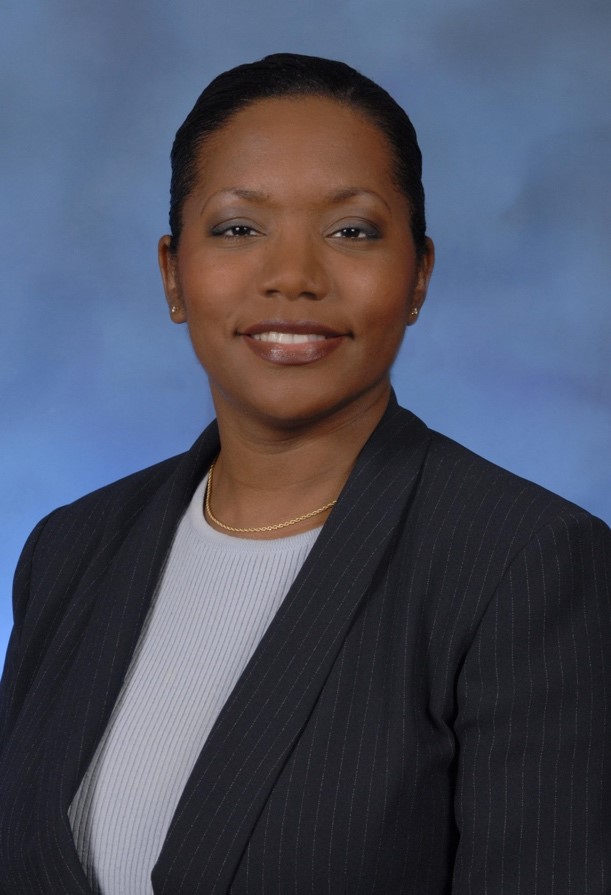 Camille Chism, CPP Fellow earned an MS in Packaging Science from Rochester Institute of Technology and a BS, Packaging from Michigan State University. A lifetime CPP, inducted into the Institute of Packaging Professionals College of Fellows in 2013, her accomplishments include; a patent for the design of an injection molded dispenser, a published thesis on returnable container management, various local and national packaging industry leadership roles, and corporate awards.
Following 30 years of diverse experience in leadership, instruction, packaging engineering, business development, supply chain management, lean manufacturing, test methodology, and project management, she founded Indigo Packaging and Consulting, LLC, a consultancy specializing in packaging design, e-commerce packaging, supply chain and launch management that enables her to consult and teach. Additionally, she is an instructor for the Institute of Packaging Professionals and was a guest lecturer for the Industrial Engineering Department at the University of Nebraska, Lincoln, and speaks at packaging and supply chain industry events. Her varied industry experience includes; automotive, food, distribution, pharmaceutical, and technology at Ingersoll Rand, Johnson Controls, Fiat Chrysler, Weyerhaeuser, Hewlett-Packard, Lucent Technologies, UPS, ConAgra, HAVI, and Mondelez.
History of Packaging

Packaging Functions
Contain
Protect/Preserve
Transport
Inform/Sell
Dispense

Polymer Principles

Introduction to Plastics & Polymers
Packaging Polymers
Thermal Behavior
Thermoplastic and Thermoset Polymers

Manufacturing

Resins and Shaping Plastics
Extruders
Profile Extrusion
Injection Molding
Extrusion Blow Molding
Injection Blow Molding
Thermoforming
Film and Sheets
Other – Spin Welding, 3D, Fabricated Foam

Packaging Designs

Requirements
Material Selection
Industries

Plastic Applications

Converting, Production, Properties and Applications Characterizing Plastic Materials
Plastic Packaging Types

Bags
Sheets
Trays
Tubes
Bottles
Plastic Closures and Lids

Container and Closure Dimensioning
Closure Seals
Injection Molds and Closure Design
Tamper-Evident and Child-Resistant Designs

Other Plastic Packaging
Printing

Design and Innovation

Drivers of Packaging Design
Elements of Design
Design Process
What is Innovation

Innovation & Design Exercise

Current Trends

Material Reduction
New materials
New packaging

Plastic Packaging and the Environment

History
Recycle vs. Upcycle
Waste, Landfills
Worldwide Actions and Impacts

Special Topics

e-commerce
Biodegradable Plastics
New Plastic Technologies
Regulations