*** Please note, each row and course# listed below is a separate, complete course. ***
Introduction to Polymer Science for Engineers
| Course# | Date | Time | Location |
| --- | --- | --- | --- |
| 167-1185 | 04/04/2024 - 04/04/2024 | 8:00 AM - 4:00 PM | Microsoft Teams |
| 167-1186 | 04/04/2025 - 04/04/2025 | 8:00 AM - 4:00 PM | Microsoft Teams |
Cost:
$1,000 USD
Online Registration
CEU's:
1.6
Instructor:
Dr. Erol Sancaktar
Course Overview
This 1-day course presents the basic concepts of polymer science relevant for process engineers, product engineers, design engineers, rubber compounders, laboratory managers, R&D scientists, technical service representatives and material suppliers. It provides an overview of polymerization methods: Ionic - Chain-Growth and Step-Growth Polymerizations; Cationic, Anionic, Stereospecific Coordination, Ziegler-Natta Coordination Catalysts, Metallocene Coordination Catalysts, Ring Opening Polymerizations, as well as Copolymerization involving Block and Graft copolymers are covered. Thermal Transitions, mechanical properties and morphology of polymers in glassy, rubbery and viscous melt states and the relationship between polymer molecular structure and glass transition and melting temperatures and the related methods of measurement are discussed. This course also provides methods for polymer molecular weight and molecular weight distribution (Osmometry, Light Scattering, Solution Viscosity, Size Exclusion Chromatography (SEC)) and it concludes with presentation on Polymer Solutions, Blends and Ionomers.
Online Course Requirements
We want you to have a great experience participating in our remote (online) courses, and for that, you'll need the right equipment and internet connection.
Minimum needs are:
A broadband internet connection that has at least a 2 Mbps upload and download speed.
A computer (PC or Mac) that can support the latest web browser versions.
At least 4 GB of RAM and adequate hard drive space.
A microphone and a speaker.
International Students: For virtual (online) courses, an additional fee will be assessed to cover the cost of shipping the professional binder (presentation slides), to your address. The cost of international shipping can be significant.
For more information, visit our Online Course Requirements webpage.
Instructor Biography: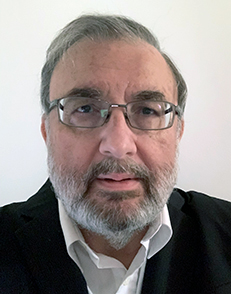 Dr. Erol Sancaktar received his Ph.D. (Eng. Mechanics) and M.S. (Mech. Eng.) degrees from Virginia Tech. He is a Fellow of ASME and has served as Chair of ASME Tech. Committee on Reliability Stress Analysis, and Failure Prevention (1997-2008, 2013-present). He served as Associate Editor for the ASME J. Mech. Design (1995-2006) and Medical Devices (2006-2013). He was a faculty member at the Mechanical Eng. Dept. at Clarkson University during 1978 to 1996 before joining Univ. Akron in 1996 as Professor of Polymer Eng. He was also appointed Professor of Mechanical Eng. in 2009. Dr. Sancaktar currently holds the title, Professor Emeritus at the University of Akron's School of Polymer Science and Polymer Engineering (since August 2020). Prof. Sancaktar edited 25 books and Journal Special Issues, authored 111 refereed journal articles, 30 articles in books edited by others, including 2 chapters in ASM Engineered Materials Handbook, as well as two chapters in Handbook of Adhesion Technology by Springer. He delivered 244 technical presentations and has 4 patents. Dr. Sancaktar organized 30 Conferences.
Dr. Sancaktar served in 15 different Federal Government review panels and served as reviewer for numerous scientific research proposals, journal articles and books. He had over 18 consulting assignments, sabbatical and extended visits with various government agencies (i.e., NASA, U.S. Army), industrial establishments (Kendall Co., Chrysler Corp.), foundations and legal agencies, not counting one-day consulting/advising visits. Among these expert services was an over-billion-dollar case and expert witness testimony at the U.S. International Trade Commission (2017).
Prof. Sancaktar and co-workers obtained ~ $4M Research and Grant support with 56 projects during 1980-2022. These include 8 National Science Foundation grants (~ $1.1M and spanning over 25 years), 3 Teaching Grants and 20 projects sponsored by Industry.
Course Content Overview:
Section Titles:
Thermal Transitions in Polymers – Glass and Melting
Polymerization Mechanisms – Free Radical Addition Polymerization
Ionic Polymerizations – Cationic, Anionic, Stereospecific Ziegler-Natta and Metallocene Coordination Catalysts and Ring Opening Polymerization
Copolymerization and Copolymers (Random, Block and Graft)
Methods for Polymer Molecular Weight--Molecular Mass: Osmometry, Light Scattering, Solution Viscosity and Molecular Weight Distribution (Size Exclusion Chromatography)
Step–Growth Polymerization
Semi-Crystalline Polymers and Fiber Spinning Processes (Ultrahigh Modulus Fibers)
Polymer Solutions, Polymer Blends, and Ionomers