*** Please note, each row and course# listed below is a separate, complete course. ***
Plastic Material Selection and Testing
| Course# | Date | Time | Location |
| --- | --- | --- | --- |
| 041-1137 | 04/04/2024 - 04/05/2024 | 9:00 AM - 3:30 PM | Microsoft Teams |
| 041-1138 | 05/02/2024 - 05/03/2024 | 9:00 AM - 3:30 PM | Microsoft Teams |
| 041-1139 | 05/09/2024 - 05/10/2024 | 9:00 AM - 3:30 PM | Microsoft Teams |
| 041-1140 | 05/16/2024 - 05/17/2024 | 9:00 AM - 3:30 PM | Microsoft Teams |
| 041-1141 | 04/03/2025 - 04/04/2025 | 9:00 AM - 3:30 PM | Microsoft Teams |
| 041-1142 | 05/01/2025 - 05/02/2025 | 9:00 AM - 3:30 PM | Microsoft Teams |
| 041-1143 | 05/08/2025 - 05/09/2025 | 9:00 AM - 3:30 PM | Microsoft Teams |
| 041-1144 | 05/15/2025 - 05/16/2025 | 9:00 AM - 3:30 PM | Microsoft Teams |
Cost:
$1,800.00 USD
Online Registration
CEU's:
0.85
Instructor:
Robert Brentin
Course Overview
The course provides a frame work for material selection and specification by discussing basic concepts of polymer chemistry and technology with a focus on end use performance requirements. This course combines an in-depth understanding of plastic material behavior at a fundamental level with the technology that is used to diagnose, correct, and prevent product failures. Plastic material evaluation, selection, and processing are discussed with consideration of industry testing methods, design principles, recommended practices, and use of performance specifications. The scope of this course includes the range of general purpose and engineering plastics. The content is useful for material specialists, design engineers, technical service personnel, procurement specialists, and others who wish to broaden their understanding of polymeric materials and applications.
Online Course Requirements
We want you to have a great experience participating in our remote (online) courses, and for that, you'll need the right equipment and internet connection.
Minimum needs are:
A broadband internet connection that has at least a 2 Mbps upload and download speed.
A computer (PC or Mac) that can support the latest web browser versions.
At least 4 GB of RAM and adequate hard drive space.
A microphone and a speaker.
International Students: For virtual (online) courses, an

additional fee

will be assessed to cover the cost of shipping the professional binder (presentation slides), to your address. The cost of international shipping can be significant.
For more information, visit our Online Course Requirements webpage.
Instructor Biography: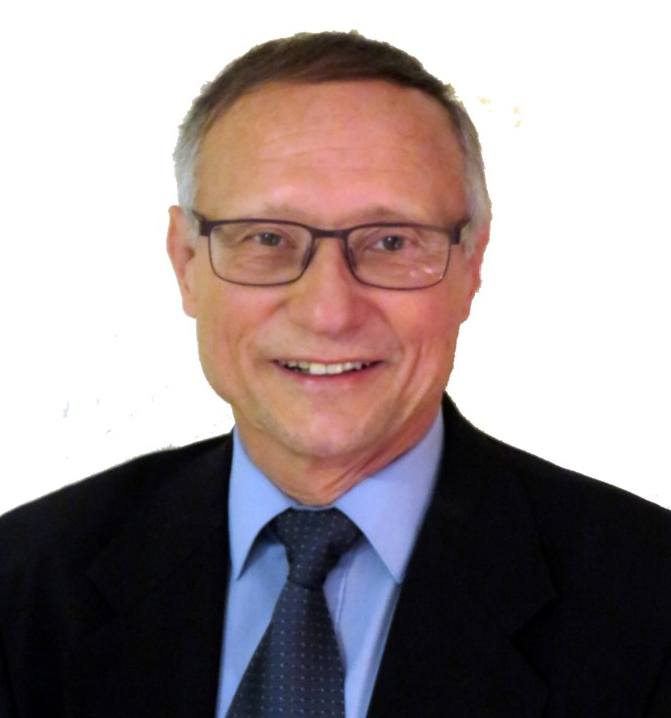 Bob Brentin is a new business development professional with a career in bringing new products to market at The Dow Chemical Company. He is currently working on technology and market consulting for biobased chemicals and materials with Omni Tech International in Midland Michigan. He received his Chemical Engineering degree from Case Western Reserve University and an MBA from Central Michigan University. Brentin has served as International Director for Toastmasters International and President of the Product Development and Management Association and is active in both organizations. He is a member of the American Chemical Society.
Topics include polymer chemistry and technology of plastic materials with an emphasis on typical applications, structure property relationships, and key strengths and weaknesses. Basic concepts in polymer chemistry and technology will be reviewed from a structure property and applications perspective. Discussion includes plastic material selection, property modifiers, performance evaluation, and specification requirements. Design considerations, test method standards, recommended practices, and specifications are reviewed. The ability of a plastic component to function properly for its expected life is dependent upon an accurate assessment of the application requirements and the ability to align those requirements with materials that have the appropriate properties. Principles and application of polymer analysis and testing used for candidate materials selection, evaluation, and performance validation are aimed at assuring initial and continuing end product performance, reliability, and safety.