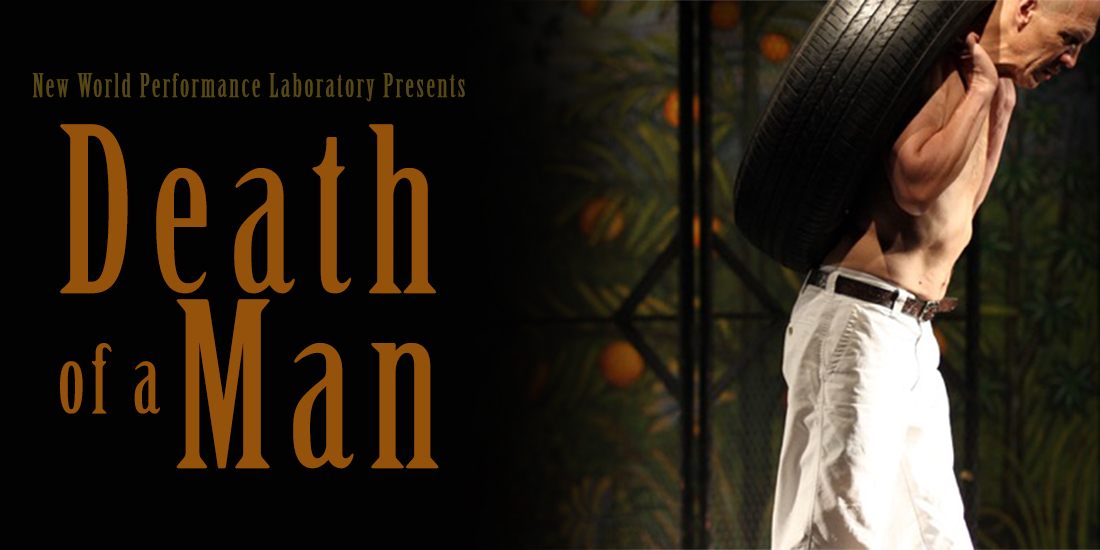 ---
Ticket and Show Information
---
Sandefur Theatre - Guzzetta Hall
September 8, 2017 | 7:30 PM
September 10, 2017 | 2:00 PM


Admission is FREE!
---
Meet the Performer
---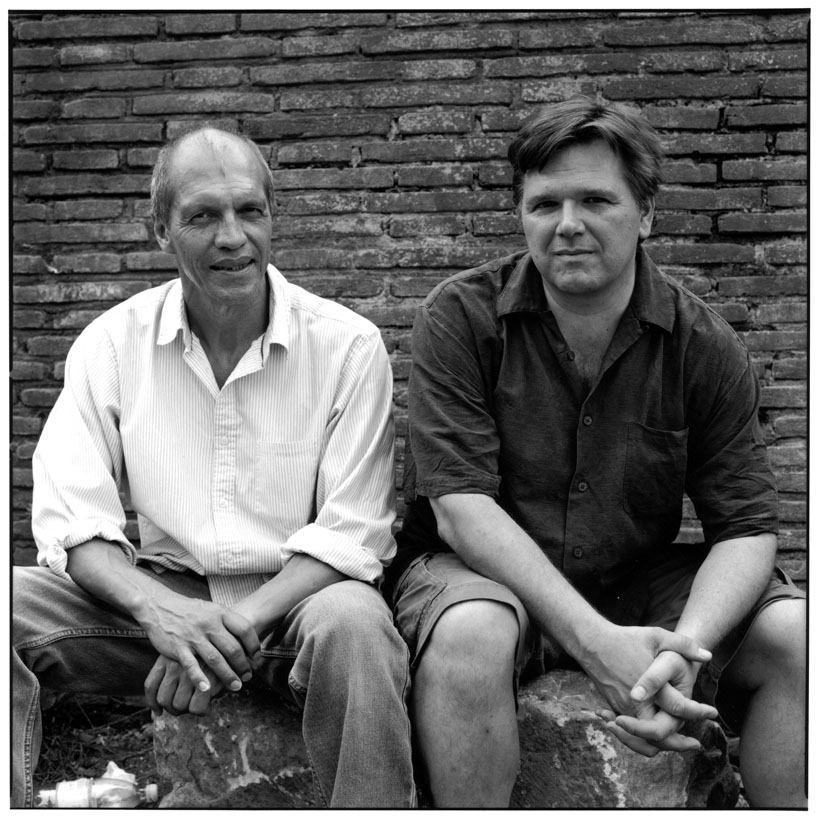 Jairo Cuesta is a Colombian actor and director and an instructor in Case Western Reserve University's MFA Training Program. He collaborated with Jerzy Grotowski in the Theatre of Sources and the Objective Drama Program from 1976 to 1986, working in Poland, France, Italy, Mexico, Haiti, and the U.S. He participated in preliminary workshops for The Mahabarata in Paris, under the direction of Peter Brook. Mr. Cuesta has been a guest artist at the University of Paris; the University of California-Irvine; The Colorado College; Eckard College; Case Western Reserve University; Ashland University; and The University of Akron where he directed Samuel Beckett's Endgame. Mr. Cuesta has conducted numerous workshops in Performance Ecology and actor training techniques around the world. He has performed with Teatro Libre in Bogota, Colombia, and co-directed (with James Slowiak) Moliere's El Misantropo. For NWPL, Mr. Cuesta has directed The Dybbuk and has performed in Mother's Work; The Recital of the Bird; Epiphany; The Phantoms of King Lear; The Book of Saints and Martyrs; Woyzeck; Electra; HamletMachine; Love in the Time of Lunatics; Deathwatch; Angry Gods and Lost Marbles, Frankenstein; Alice…Down the Rabbit Hole; and Action. He is co-author (with James Slowiak) of Jerzy Grotowski (Routledge, 2007). Jairo is also a licensed yoga instructor.
---
The Drama of Death of a Man
---
The Story
"Death of a Man," which premiered in March 2017, is a solo performance conceived by and featuring Colombian actor Jairo Cuesta. Cuesta is a long-time Akron resident and Co-Artistic Director of NWPL, along with James Slowiak, a theatre professor at The University of Akron and director of the production. In this moving evocation of the jungles of the Amazon where countless indigenous men, women, and children were mutilated and massacred in the mad search for natural rubber, Cuesta seeks to lead the public on a quest for the sources of a city's sorrow. Through his virtuosic physical and vocal skills, Cuesta enacts a ritual of storytelling, a sacrifice to heal the city by confronting the violence and blood on which the city is built. "Death of a Man" is an attempt at authentic intercultural understanding by reengaging the past and bringing it alive in the present. The performance is not meant to sentimentalize the story or merely invoke empathy, but to interrogate, criticize, and empower by opening a dialogue between text, past, present, performer, and audience. The performance event is based loosely on John Tully's book, "The Devil's Milk: A Social History of Rubber," along with other historical and fictional sources. In 2016, Cuesta and Slowiak traveled to the Amazon where they engaged in meetings with members of the indigenous community represented in the performance. This intercultural exchange was made possible, in part, through a grant from the Network of Ensemble Theaters' Travel & Exchange Network (NET/TEN), supported by lead funding from the Andrew W. Mellon Foundation and the Doris Duke Charitable Foundation.
Each performance will be followed by an audience talkback session. These performances are part of The Devil's Milk Trilogy—All Over Akron, funded by a grant from the John S. and James L. Knight Foundation, as part of its Akron Knight Foundation Arts Challenge.
---
Production Team
---
Director - James Slowiak
Tech Director - Kirsten Williams
Lighting Designer - Chris Hariasz
---
Join Us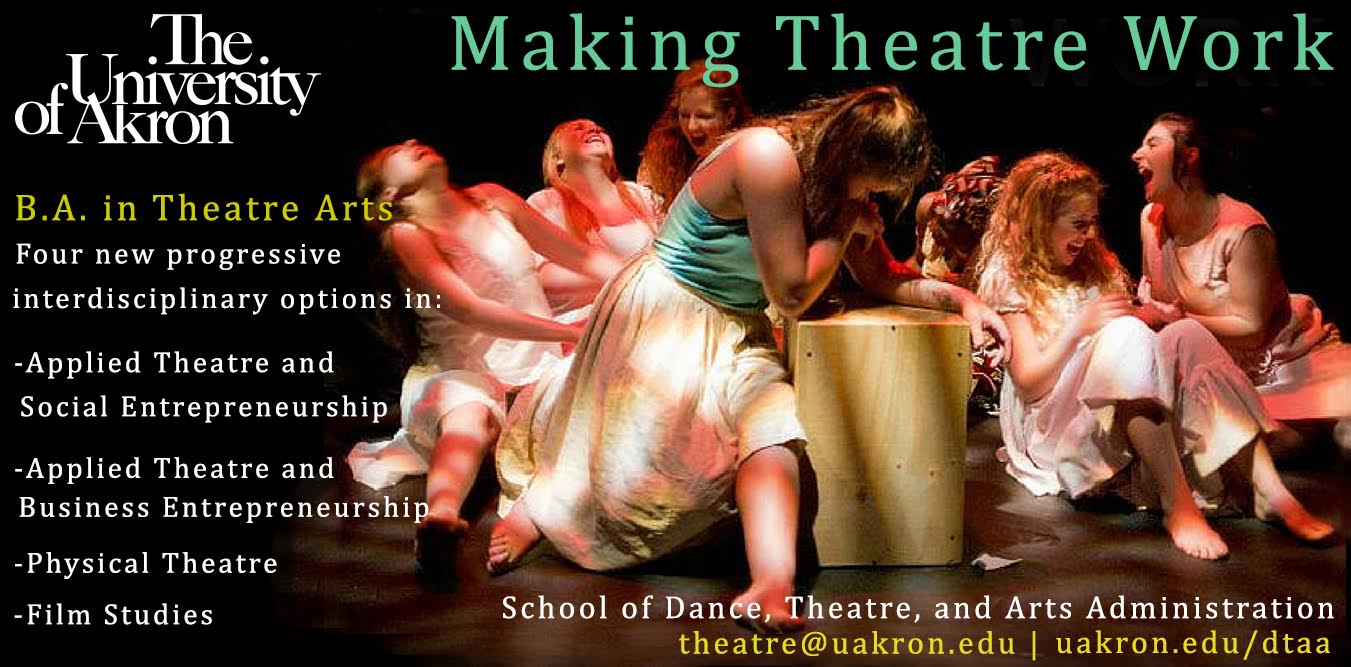 Applied Learning in Theatre
B.A. in Theatre Arts Introduces New Courses for UA Theatre Students
The University of Akron Theatre Arts program offers new dynamic courses in applied theatre for their Bachelors of Arts in Theatre Arts. UA is "one of just a handful of universities offering an undergraduate degree that focuses on applied theatre."