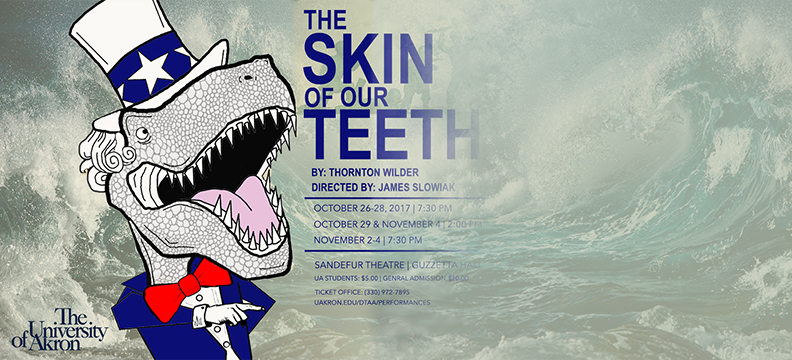 ---
Show Information
---
Sandefur Theatre - Guzzetta Hall
October 26-28, 2017 | 7:30 PM
October 29 & November 4, 2017 | 2:00 PM
November 2 - 4, 2017 | 7:30 PM
---
Tickets
---
UA Students: $5.00
General Admission: $10.00
Call ahead and reserve your ticket today, 330-972-7895.
---
Join us!
---
Register for Drama Day... TODAY!
We look forward to seeing you! Please take a moment to register your students for Drama Day. For immediate questions, call 330-972-7895.
Alumni Night
Reconnect with friends and meet new students at this special evening. Come and support the continued success of The University of Akron Theater Arts Program.
---
The Comedy of The Skin of Our Teeth
---
About the Play
2017 marks the 75th anniversary of The Skin of Our Teeth. Written in 1942 in the midst of WWII, the play is a three-part allegory about humanity's resilience centered around the Antrobus family. Wilder's Pulitzer prize-winning play incorporates elements of satire, burlesque and interactive theater as it careens from Akron OH, to the Ice Age and beyond. James Slowiak, UA Professor of Theatre and director of the production, chose the play because it addresses a wide range of political and social themes, including racism, the refugee crises, climate change and war. The Skin of Our Teeth comments on human survival and ethnocentrism in the face of disaster, natural and man-made.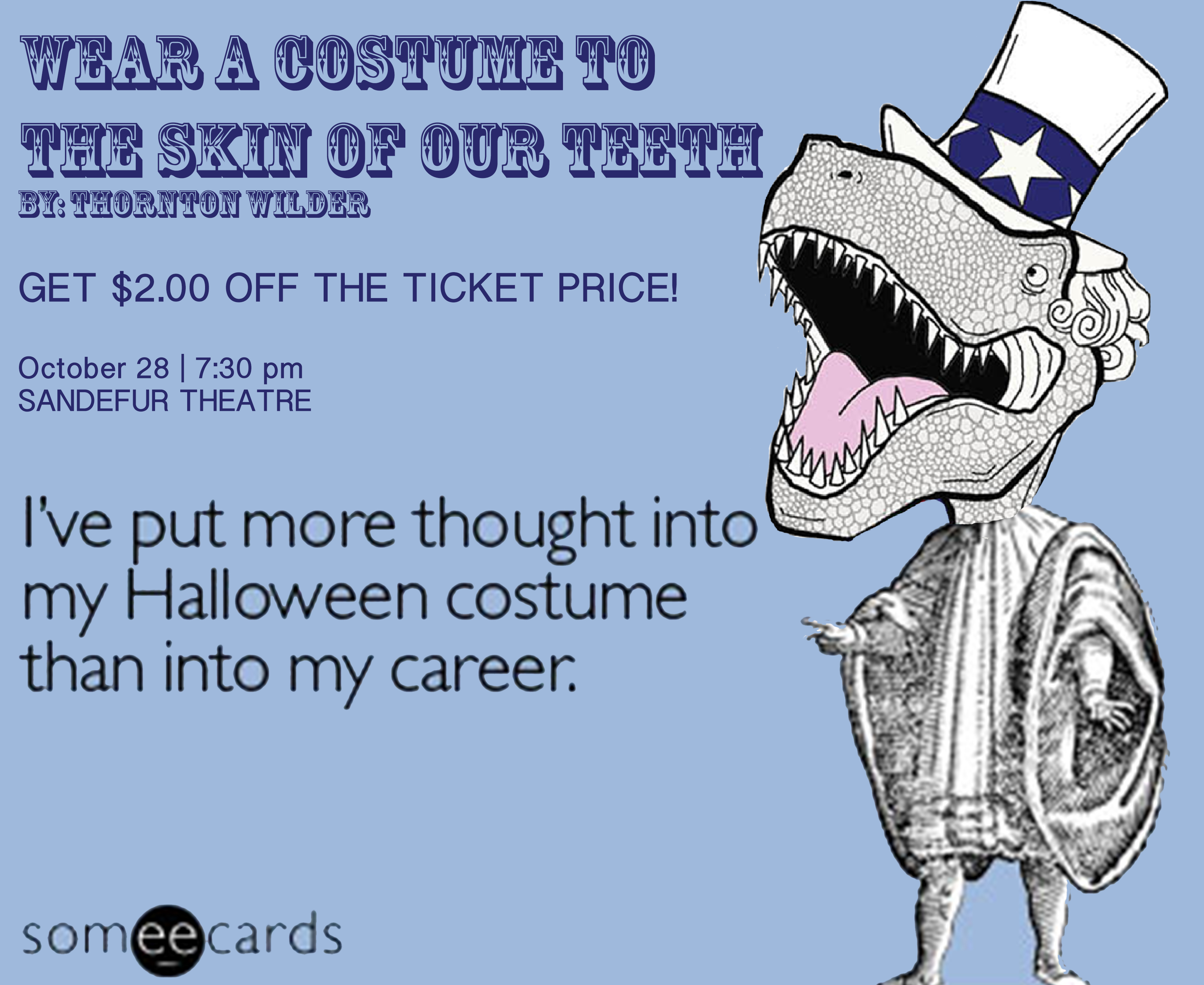 Meet the Cast!
---