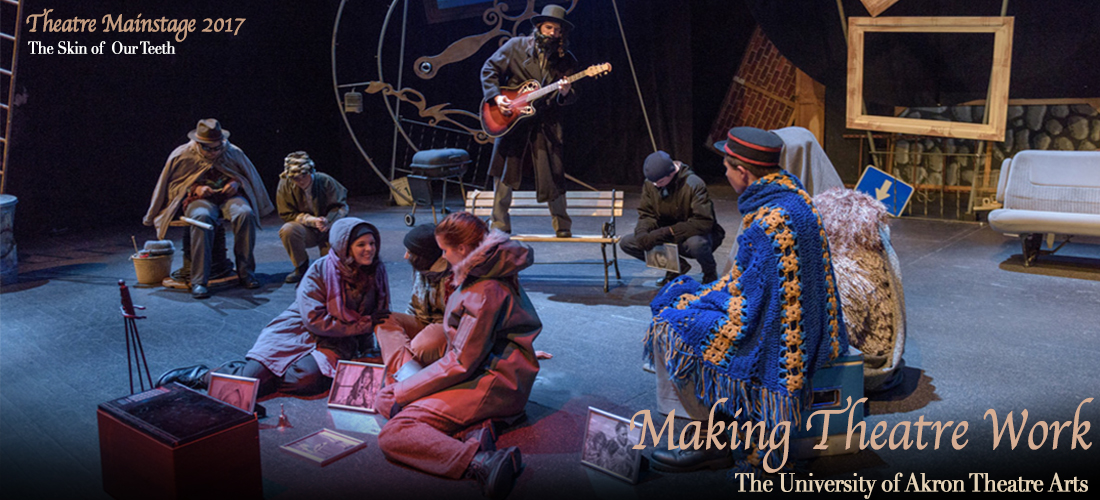 ---
UA Theatre Arts News
---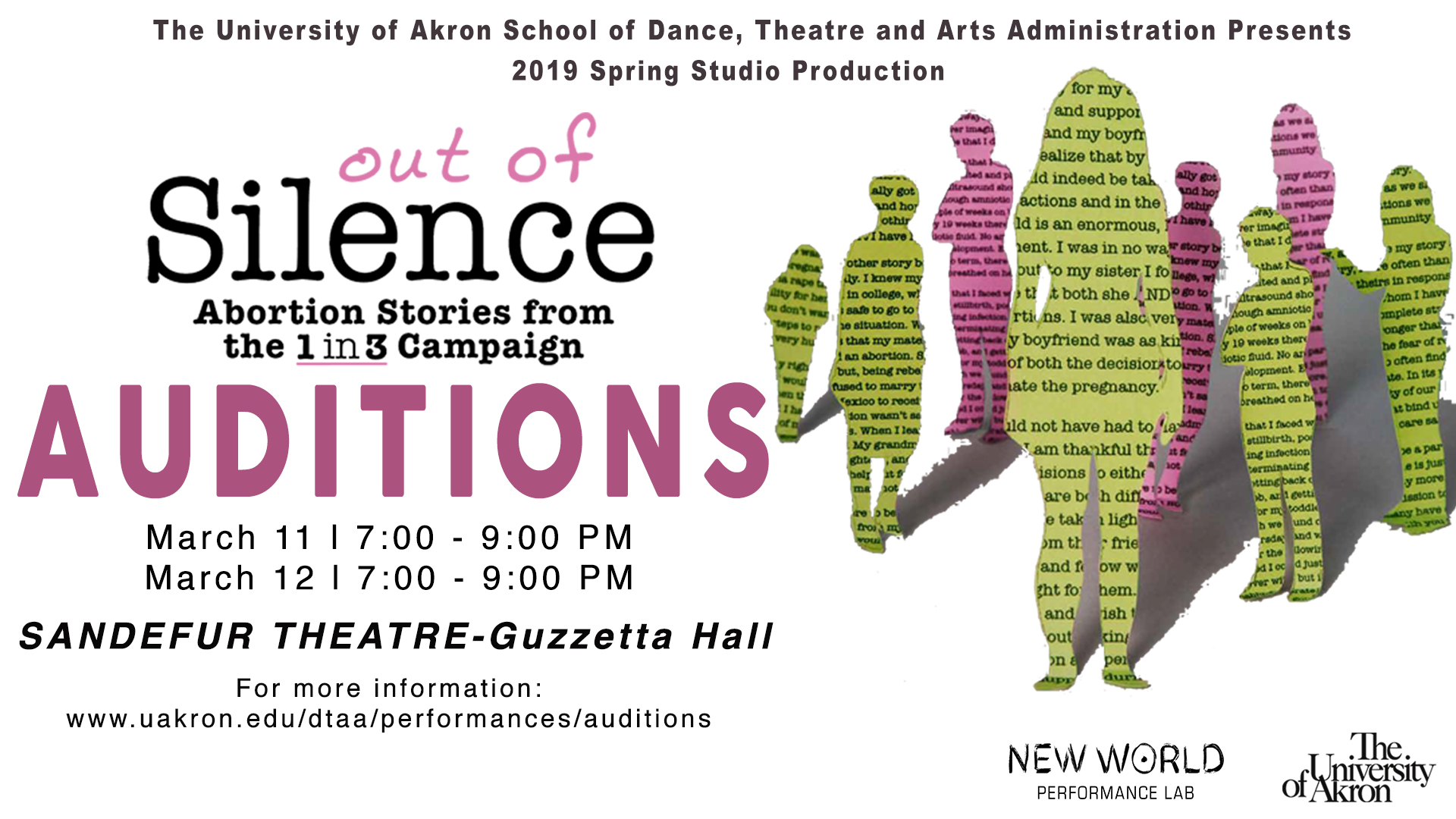 ---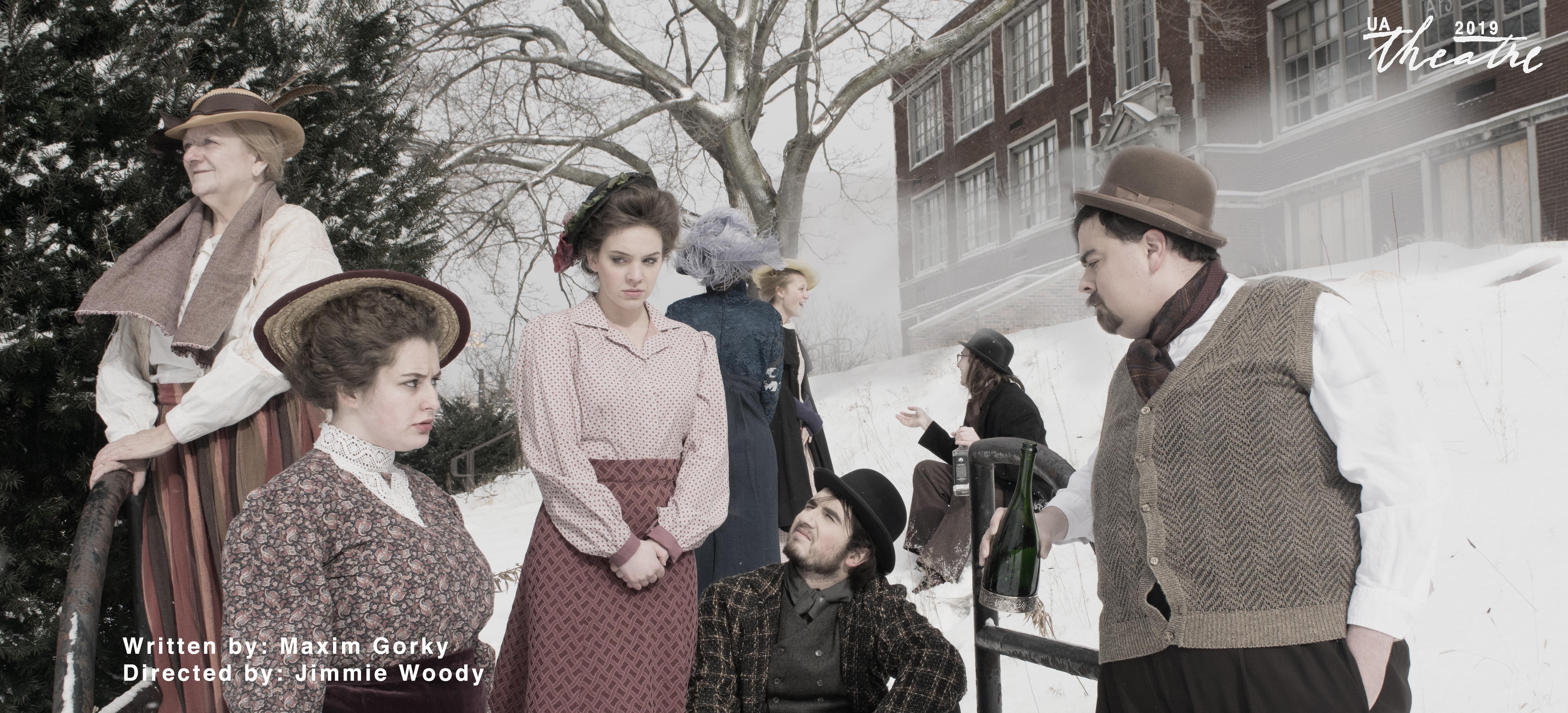 The Lower Depths by Maxim Gorky
UA Theatre Arts Main Stage Production
Sandefur Theatre - Guzzetta Hall
---

Drama Day is FREE and open to high school students, arts educators, and current UA students with an interest in theatre.
---
---
Join Us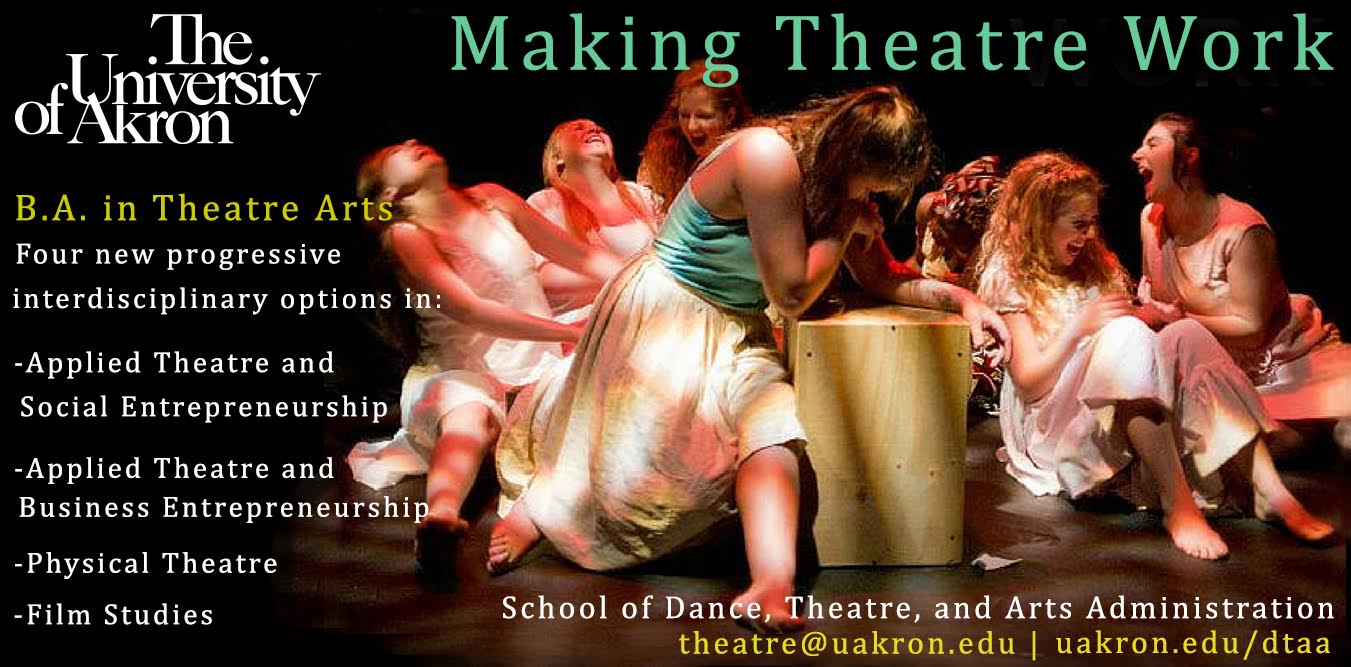 Applied Learning in Theatre
B.A. in Theatre Arts Introduces New Courses for UA Theatre Students
The University of Akron Theatre Arts program offers new dynamic courses in applied theatre for their Bachelors of Arts in Theatre Arts. UA is "one of just a handful of universities offering an undergraduate degree that focuses on applied theatre."
Read the Article Explore the Curriculum
Students perform devised theatre work at KC/ACTF, receive national award
An ensemble of student actors, under the leadership of James Slowiak, UA Theatre Faculty, performed a devised theatre work at the Kennedy Center American College Theatre Festival in January 2015. Their work received the award of Outstanding Devised Performance! Over the years, UA highlights from KC/ACTF include:
2015 Awards
Ensemble Excellence for Outstanding Devised Performance
Certificate of Merit for Ensemble in Godspell
Past Highlights
Festival Production Winesburg, Ohio by Jim Slowiak, et al. (2004)
Festival Production & Certificate of Merit for Ensemble in The Bacchae (2012)
Certificate of Merit for Ensemble in Great God Brown (2011)
UA Theatre Guild produces an evening of short plays and improv
Our UA students are Making Theatre Work! In Spring 2015, the UA Theatre Guild produced an evening of FREE short plays and comedic improv. Here are a few pictures - on stage and from the tech booth - from their event, Theatre Guild Showcase!
---
---