EXL Center Awards
Ceremony program: See the event details and the award descriptions
About the recipients: See details about the award recipients and why they were chosen
2019 Award Recipients
Administrative Champion
Dr. Maria A. Zanetta

---
Community Champion
CADA - The Center for Applied Drama and Autism (Wendy Duke and Laura Velendza)

---
Faculty-Community Partner
Lost Voices of the Great War Film Partnership (Vic Fleischer, Kevin Kern, Kathleen Endres, Jamie Newhall, and Toivo Motter)

---
Faculty Champions
Dr. Evi Gorogianni and Dr. Mira Mohsini

---
Spirit of Experiential Learning
The Interdisciplinary Symposium (Scott Swiatek and Matt Williamson)

---
Staff Champion
Dr. Jodi Kearns

---
Student Community Partnerships
PCC Airfoils & Zips to Industry; Akron Community Foundation & Zachary Eldred

---
Student Champion
Megan Delong

Spirit of Experiential Learning Award recipients are the faculty, staff, and student team that created the highly successful Interdisciplinary Symposium.
Student-Community Partnership Award recipients Chris Miller, left of the Akron Community Foundation (ACF) and Zachary Eldred, middle UA student intern at On the Table Greater Akron – a program under ACF.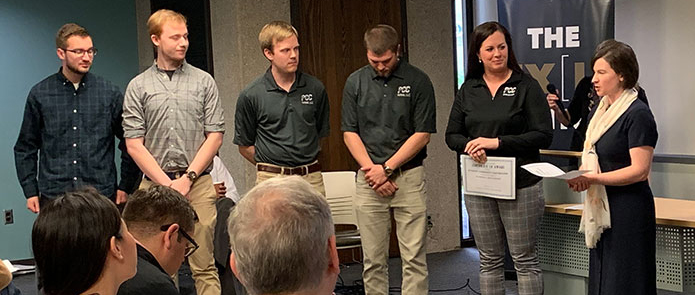 Student-Community Partnership Award recipients UA staff and students from the College of Engineering, Zips to Industry program, and representatives from their community partner, PCC Airfoils.
---
2018 Faculty Fellowship Award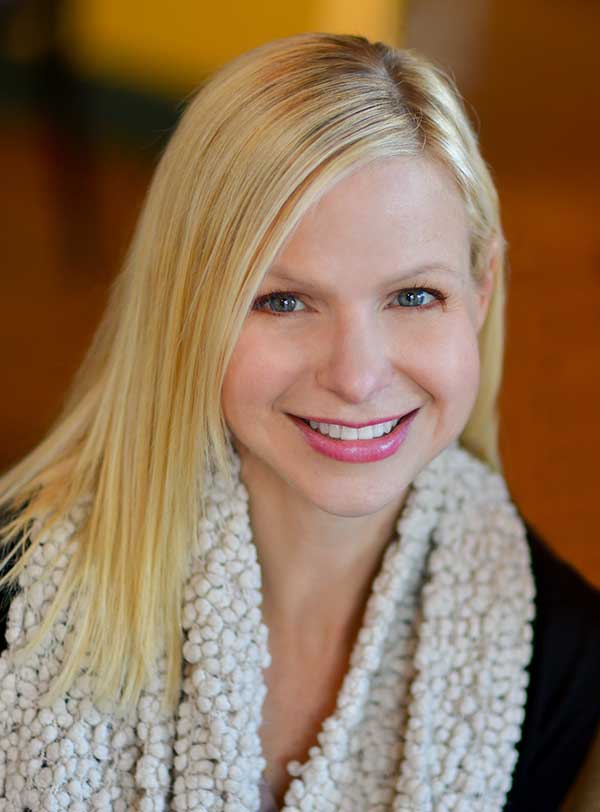 Dr. Heather Braun
EX[L] Center's first Faculty Fellow, Dr. Heather Braun will research design thinking methodologies at Stanford University's d.school and develop ways to apply this hands-on, empathy-based approach to collaborative problem-solving in UA classes and internships with local organizations. As a Stanford Affiliate for the 2018-19 academic year, Dr. Braun will acquire resources and build connections with innovative educators around Silicon Valley engaged with the evolving fields that grow from a design thinking foundation. Her goal is to share these current ideas with UA faculty and students, Akron-area organizations and non-profits, and community leaders interested in applying design thinking tactics. Dr. Braun will bring these ideas and connections back to UA in a series of informal interactions and one in-progress presentation across this academic year and will share her work more formally in Fall 2019.