What is Multi-Factor Authentication (MFA)?
Multi-factor authentication is a process where you are asked to provide multiple forms of identification, such as a password and a code from your cellphone.
The use of multiple forms of identification protects your account in case your password is leaked or hacked, because the hacker does not have your additional forms of identification.
Setup MFA with Authenticator App Setup MFA with SMS
Troubleshooting MFA with Apple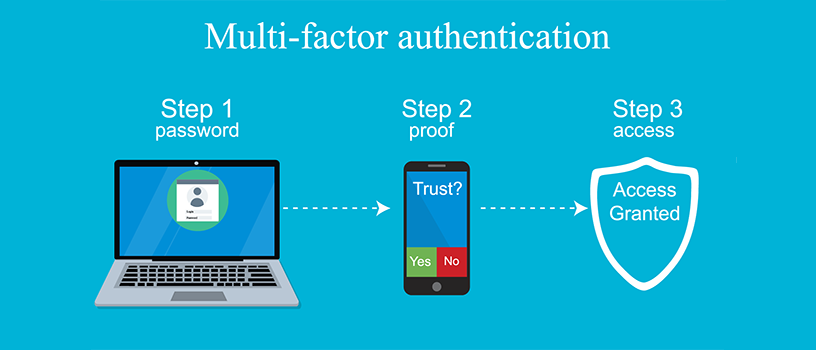 Multi-Factor Authentication works by requiring two or more of the following authentication methods:
Something you know, typically a password.

Something you have, a trusted device like a phone or hardware key.

Something you are, biometrics such as a fingerprint or face scan.
MFA registered accounts are up to 99.9% less likely to be compromised.