Dr. Parizad Dejbord-Sawan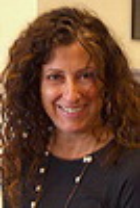 Title: Associate Professor
Program: Spanish
Dept/Program: Modern Languages
Office: Olin 304B
Phone: 330 972-7824
Fax: 330 972-6908
Email: parizad@uakron.edu

---
Biography
After obtaining her doctorate from the University of Michigan and teaching at the College of Wooster, Dr. Dejbord returned to Akron to join the Modern Languages faculty in August 1995.

Dr. Dejbord's teaching interests include language, literature and literary theory. Her research interests include twentieth century Latin American literary production ---particularly from the River Plate area---, post-colonial literature, women writers, feminism, post-structuralism, and cultural studies. In her publications and presentations she has focused on the notion of exile as deployed in the poetry and narrative of Cristina Peri Rossi .

Currently her research addresses the problematic representations of Woman and her body in art and poetry.

In 2004 Dr. Dejbord received National Certification from the American Council for the Teaching of Foreign Languages (ACTFL) to be an Official Tester of Spanish Oral Proficiency Interviews (OPI).

Dr. Dejbord was the recipient in 2006 of the Chairs Teaching Award.

In 2008 she received the Buchtel College of Arts and Sciences Teaching Award and also of the 2008 UA Alumni Association and Office of the Senior Vice President and Provost Outstanding Teacher Award.
---
Education
Ph.D., The University of Michigan; M.A., The University of Akron
---