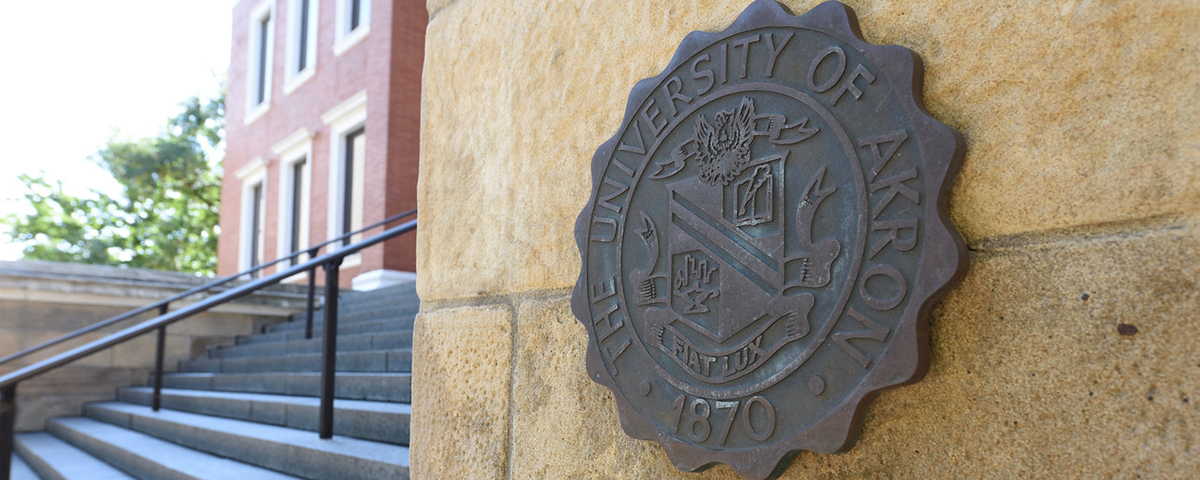 History of UA's School of Polymer Science and Polymer Engineering
1900s
1909 Dr. C. M. Knight sets up the world's first academic rubber chemistry laboratory and begins teaching a course in rubber chemistry the next year.
1913 M.S. degree in Rubber Chemistry (Simmons).
1920s
1920 The earliest master's thesis on rubber chemistry catalogued in the University's library was completed.
1940s
1942 By World War II, the University's program was so highly regarded that the U.S. government contracted with the University of Akron to establish the Rubber Research Laboratory to aid in the development of the synthetic rubber needed for the war effort.
1942 George S. Whitby led the development of "Cold Rubber".
1950s
1956 The Rubber Research Laboratory becomes the Institute of Rubber Research with Professor Maurice Morton, a pioneer in polymer research and education, as its director.
1956 Maurice Morton starts the first Ph.D. program in Polymer Chemistry.
1960s
1964 As the scope of research continued to broaden, the institute was renamed the Institute of Polymer Science.
1967 The University sets up a separate Department of Polymer Science to oversee the academic programs while the institute focused on research.
1970s
1978 Morton retires in 1978 as director of the Institute of Polymer Science and Department Head. Dr. Frank N. Kelley, an alumnus of the program, succeeds Morton as director of the institute while Dr. Howard L. Stephens, a long-time faculty member, becomes head of the department.
1980s
1983 A growing focus on polymer processing, design and applications leads to the establishment in 1983 of the Akron Polymer Engineering Center (APEC) with Dr. James L. White as its director.
1984 The Center of Polymer Engineering is founded to conduct applied research on polymer processes. The Department of Polymer Engineering is founded. James White, an internationally known researcher from the University of Tennessee, comes to UA to oversee the department and research center.
1988 The University in 1988 formally establishes the College of Polymer Science and Polymer Engineering, with Dr. Frank N. Kelley as its inaugural dean.
1990s
1991 Goodyear Polymer Center building completed.
1994 The college adds to its research and teaching programs in 1994 with the opening of the Akron Polymer Training Center, an educational outreach program designed to bring hands-on training and workforce development to the many polymer related companies in Northeastern Ohio.
2000s
2000/2001 The Akron Global Polymer Academy is established. The State of Ohio funded Academy's staff assists the school in creating and disseminating knowledge about polymer science and polymer engineering, and Science, Technology, Engineering, and Mathematics (STEM) by supporting initiatives in K-12 education and other distributive education ventures.
2001 Polymer Engineering Academic Center building completed.
2010s
2010 National Polymer Innovation Center building completed.
2020s
2020 College of Engineering and Polymer Science is formed.
2020 The college is renamed the School of Polymer Science and Polymer Engineering.