2009 Distinguished Alumni Award
Hwi Joong Kim, Ph.D. 1990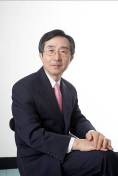 Dr. Kim holds the position of Chief Technology Officer and Chief Production Officer for Hankook Tire Co., Ltd. He is responsible for all global engineering, technical, and manufacturing activities at Hankook which is the seventh largest global tire manufacturer and a major supplier to North American, European and Asian vehicle manufacturers. Hankook is also a key supplier to tire aftermarkets on all continents, and manufactures batteries, automotive products and manufacturing equipment in addition to tires.
Dr. H. J. Kim majored in applied chemistry at Seoul National University, Korea, 1971. He received his master's degree in polymer science from the University of Akron in 1974 and returned to receive the Ph.D. degree in the same field under Dr. Alan Gent in 1990.
During the past 39 years, he has held various positions in manufacturing, research, development and engineering at Hankook Tire Co.Ltd . He organized and expanded the research and development teams, and guided the formation of technical branches in the USA (Akron, Ohio), Germany and China. These branches currently employ over 800 persons. He has successfully led many projects to improve tire quality, design, manufacturing techniques, productivity and environmental quality. He is now actively involved in the operations of manufacturing plants in Korea, China and Hungary. But he also allocates time for teaching tire engineering and polymer science to engineers, chemist and techicians, and has arranged for financial support for nine polymer scientists and mechanical engineers to earn their MS or Ph.D. degrees at the University of Akron. Six of them are now working for Hankook, and one is returning to the company this fall.
Dr. Kim has made major contributions to the growth of the Hankook Tire Company. When he joined the company, its production of bias-ply tires was a little more than 1,000 per day in the Seoul plant, which was eventually closed and replaced by more modern facilities. In contrast, Hankook now produces 225,000 high quality radial tires per day, in five plants, and the company has become well-known for its highly-engineered products and leading-edge technologies. These striking achievements of Dr. Kim are attributed by him to the basic knowledge he acquired in his graduate studies at the University of Akron.