2019 Distinguished Alumni Award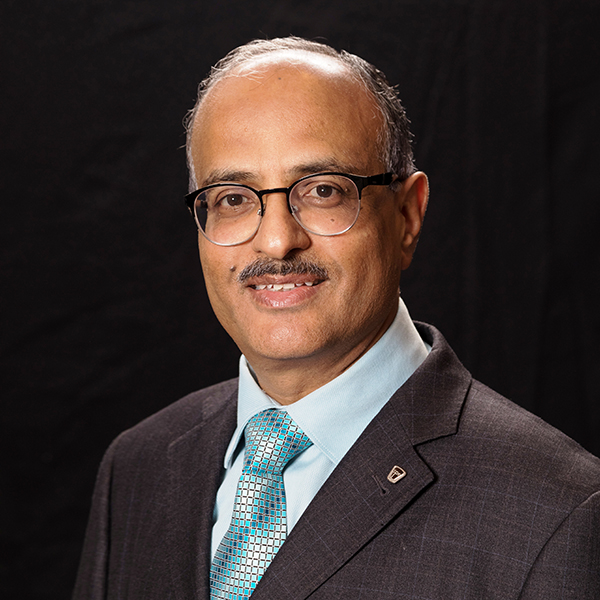 Mr. Parimal Vadhar, M.S. 1985
Mr. Parimal Vadhar is an Engineering Research Fellow at Sealed Air Corporation in Charlotte, NC. Sealed Air is a global leader providing an innovative solution for food and protective packaging. Some of its widely recognized brands include Cryovac® food packaging and Bubble Wrap® protective packaging which respectively enable a safer, more efficient food supply chain and protect valuable goods shipped around the world.
Since joining Sealed Air in 1995 (formerly Cryovac, a Division of W. R. Grace), he has worked on R&D projects ranging from food, medical, and industrial packaging. His primary areas of expertise include polymer formulation, multilayer film extrusion, foam extrusion, thermoforming and many secondary converting processes such as printing and laminating. He has been granted over 10 U.S. patents.
He currently leads R&D projects in Asia. The primary area of his research is in developing shelf stable food packaging with a longer shelf life. This allows the customers to extend product reach in areas with a limited cold chain.
In his earlier assignment as a Renewable Solution Platform Leader, he assessed many emerging bio-based & biodegradable materials and the technology for conversion of plastic waste into energy. He has successfully developed and implemented production of high closed cell PLA foam tray (NatureTray) that has been widely used in the municipalities that mandate compostable food packaging.
Vadhar was instrumental in the development of a new award-winning ready-to-eat meal package. New Simple Steps® product line developed by Sealed Air received awards from the Flexible Packaging Association and Ameristar. His development of proprietary pet food packaging (K9000®) received awards from DuPont and the Flexible Packaging Association.
After graduating from the University of Akron in 1985, he joined ITW Technology Center in Glenview, IL. He led projects in a variety of areas including food and industrial packaging, specialty coatings for automotive, and building construction.
Vadhar has been an active Board member of the Thermoplastic Materials and Foams Division (TPM&F) of Society of Plastics Engineering (SPE). He has served in various positions including Best Paper Chair, Education Chair, and Chairman. Most recently he served as a Councilor for the TPM&F Division. He has also served as a Technical Program Chair for the Chicago Section of SPE (1990-1994). He was elected as an Honored Service Member by the Society of Plastics Engineers in 2014.
Vadhar was among the several students who joined the inaugural Polymer Engineering program at the University of Akron in 1983. Under the guidance of Prof. Thein Kyu, he carried out his research and received his M.S. in Polymer Engineering in 1985. He earned his B.S. in Chemical Engineering from The City College of New York (1983) and a B.S. in Chemistry from the S. P. University in India (1980).