2019 College Alumni Award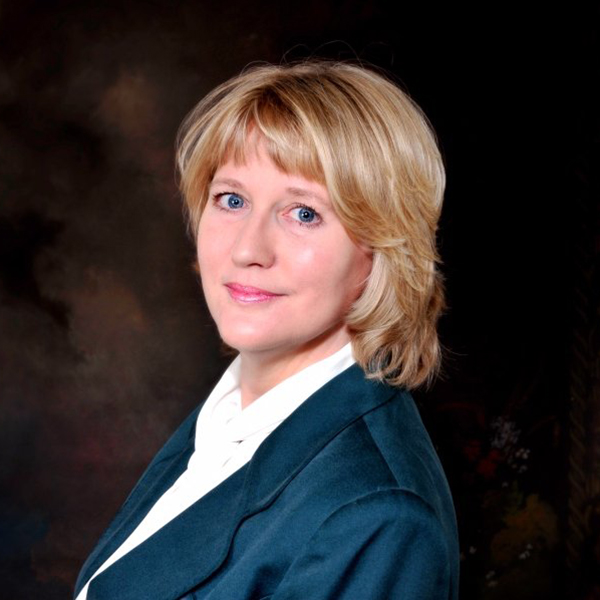 Dr. Lynn Yanyo, Ph.D. 1987
Lynn is a serial entrepreneur, consultant for other start-ups, angel investor and Executive Director of the Institute for the Study of Business Markets at The Pennsylvania State University.
Lynn's technical background includes both broad and deep science and engineering experience including degrees in Chemical Engineering from Carnegie Mellon University and a Ph.D. in Polymer Science from the University of Akron as well as 20 years of fundamental research and product development including 8 US patents and foreign equivalents.
Lynn transitioned from technology to business management in 1997 as she managed the long-term, multi-disciplinary research and product/process development of magneto-rheological (MR) fluids, eventually becoming the Sales and Marketing Manager for magnetorheological (MR) technology. This new, proprietary material technology was successfully commercialized in steering systems and automotive suspensions and engine mounts for major OEMS (including Cadillac, Buick, Audi and Porsche) and created entirely new businesses and markets for LORD Corporation.
While at LORD, Lynn went on to direct several other businesses including industrial and commercial coatings and electronics materials, where she had responsibility for creating and marketing the high technology materials solutions for tomorrow's smaller, faster and hotter chips and packages.
From 2008 to 2013, Lynn was the Customer Engagement Process Owner for LORD, responsible for all marketing and customer facing processes and training. Under her leadership, LORD implemented a state-of-the-art customer inquiry phone system integrated with a new CRM system for issue and lead management. Co-planning efforts with customers led to the highest levels of on-time delivery ever achieved in the 90-year history of LORD. New, forward-looking metrics were developed including 12-month rolling sales forecasts (at >90% accuracy), sales pipeline revenue and customer satisfaction/loyalty. Additionally Lynn led an innovative initiative with Brand Integrity to incorporate, deliver and measure the LORD Brand Personality through all employee functions, tying this with predictability to employee engagement and business metrics.
Lynn founded De Novo Ground in 2013 and supports several companies through launch to commercial success. Through structured, clearly defined, problem identification supported by technology and market research, De Novo Ground resets a company's foundation for profitable growth and establishes clear, actionable metrics for tracking and adjustment to gain and maintain momentum.
She has also founded 8 companies, co-founded a venture capital fund and purchased a company as a foundation for manufacturing and online sales, www.slateplate.com. Other on-line companies are: www.pearlicity.com, www.tree4all.org, www.waypron.com and www.percygray.design.
Lynn is also the Executive Director for the Institute for the Study of Business Markets, ISBM, founded and headquartered at Penn State in 1983. ISBM is the only organization focused solely on improving the knowledge and execution practices of B2B marketers. Supported by 40 of the world's largest corporations, ISBM funds research in B2B markets and disseminates that knowledge to the membership through individual support, executive education and peer networking events.
Lynn is regularly invited to speak on topics ranging from chemistry and inventions to career choices to entrepreneurism to women in leadership. She has recently focused on talking to young adults, particularly young women, about entrepreneurial careers. Lynn has published numerous articles on materials development, modeling, new business development, branding and customer engagement; received numerous awards for her publications, presentations and marketing communications; and holds 8 US Patents with 5 additional pending. She serves on several university and corporate advisory boards. Philanthropically, she is active in National Charity League, serves as the MC for all NC FIRST Robotics Competitions and she regularly volunteers to teach or speak to student groups from K-12 and universities.