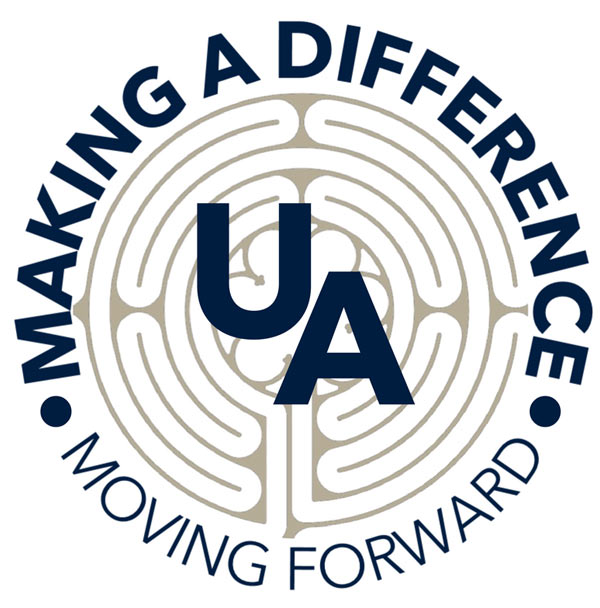 How you can help more students graduate
We recently launched a campaign to raise dollars for scholarships.
Last fall, 72 percent of our students received financial aid. The need for support grows each year. Declining support from other sources means scholarship gifts are more important than ever.
---
STEM Day with A.P.S. students and teachers
We had a great visit April 6 from Akron Public Schools teachers and students who came to campus for a STEM Day sponsored by our student chapter of the National Society of Black Engineers (NSBE). The 8th graders got a taste of engineering through such activities as writing code to create a video game, building towers out of raw noodles and marshmallows, mending a broken "bone" made of Styrofoam, and creating ice cream from scratch. Great job, NSBE!
---
Akron Guarantee Scholarship Debuts
On Feb. 22, we rolled out an exciting new opportunity for prospective students, the Akron Guaranteed Scholarship initiative. It is intended to help more students graduate in four years with less debt, and has three key features: annual renewal as long as the recipient is a student in good standing (2.0 GPA); automatic scholarship upgrades at 30, 60 and 90 credits; and a larger, total eight-semester scholarship than the traditional option. I instituted a similar, successful scholarship program as dean of the University's law school, and was encouraged by students, high school administrators and others to extend it to all qualified freshmen for Fall 2017 Semester. We have even offered it to prospective students who already have accepted a traditional scholarship. So far the response has been great. Visit the Akron Guarantee Scholarship website and learn more for yourself.
---
Hosting Visitors from University of Mumbai
It was an honor to host Dr. Sanjay Deshmukh, vice chancellor of the University of Mumbai, during a visit to our campus in March. The University of Mumbai is considering a U.S. location for its first campus in this country, and we were honored that they considered our University. It would be a great partnership, because I can see many opportunities for collaboration between our institutions.
---
Striking Out With Students
I had a great time bowling and visiting with students in the Student Union Feb. 24. This was one of those times when the weather worked against us by being beautiful: 77°F in Akron in February! But there was plenty of competition. I had to dole out some Starbucks cards before I warmed up, but once I got in the groove, even members of the Bowling Club couldn't stop me. I better start practicing my jump shot, soon we'll have the hoops out for one-one-one competitions.
---
Rethinking Race and Ancestry
Our annual Rethinking Race Forum had an irresistible idea: gather 30 seemingly disparate members of our campus community to participate in Ancestry.com's DNA test to learn about their respective backgrounds and often surprising commonalities. Participants were asked beforehand to tell us what they expected to learn, and were filmed as they got the results. I was happy to participate, and also took the opportunity to demonstrate something we all shared in common: Zip pride! Watch the video below and see what we learned about ourselves and each other.
---
Testifying on Behalf of Higher Education
I was honored to be asked by the Inter-University Council of Ohio to testify on behalf of Ohio's regional public universities recently. On March 7, the Ohio House Finance Subcommittee on Higher Education gave me the opportunity to share my thoughts about how HB49, the proposed biennial budget bill for the State of Ohio, could affect the state's public universities. I also fielded several questions from the committee about college completion, textbook affordability and other topics.
---
STATEMENT AND FORUM ON IMMIGRATION POLICY
We are committed to supporting all members of the University family, including international students, scholars, researchers, and faculty. Please read my entire statement about the executive order on U.S. immigration policy.
Watch the Feb. 3 open forum on U.S. immigration policy changes with me and Elizabeth Knowles, an expert in immigration law and the director of UA's Immigration & Human Rights Clinic.
More:
---
UA-Vietnam Agreements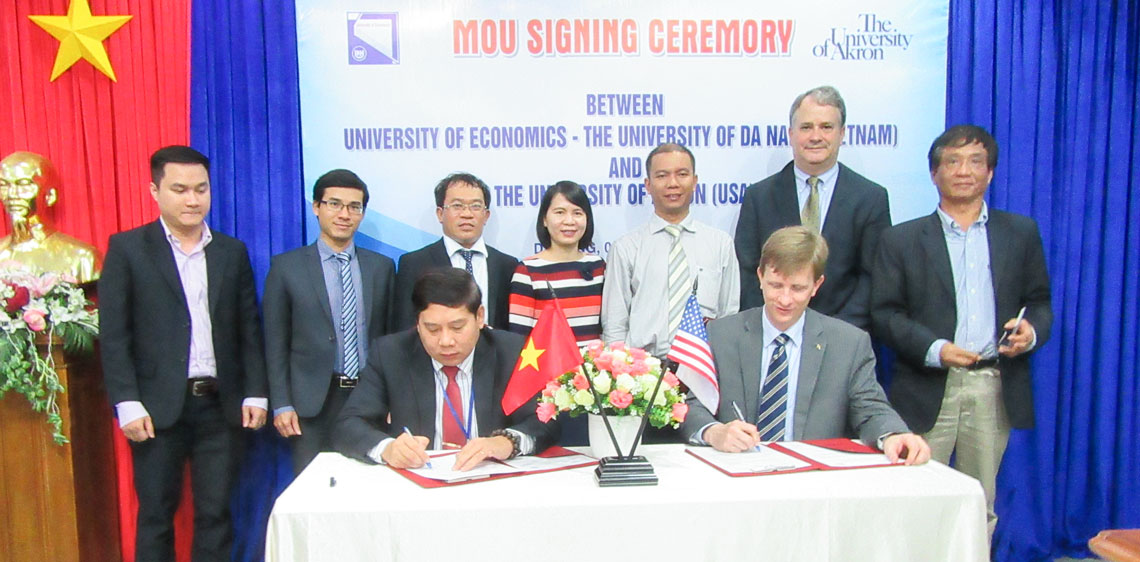 During winter break I traveled to Vietnam January 8-11 with Dr. Patrick Gaughan, School of Law, to sign memorandums of understanding with two universities in Hanoi and one in Danang. The agreements lay the foundation for future collaborative relationships between our institutions, primarily involving law, economics, business and social sciences.
Look for more announcements as UA aggressively extends its global activity in 2017.
---
Akron Press Club
Thank you, Akron Press Club, for the Jan. 18 luncheon and opportunity to share more details about our "Stabilize. Invest. Grow." strategy. More than 100 people attended and asked great questions about the future of our fine institution.
UA president answers the call, helping panicked student; tells audience "we are about family" https://t.co/eA5t1aMHJ1 pic.twitter.com/hxVoDRGGO3

— ohiodotcom (@ohiodotcom) January 19, 2017
---
PROMOTING UA ACROSS THE REGION
I talked about Zips athletics, the benefits of attending a comprehensive university and what's next for UA with Emmett Golden and Jerod Cherry of ESPN Cleveland WKNR 850-AM.
---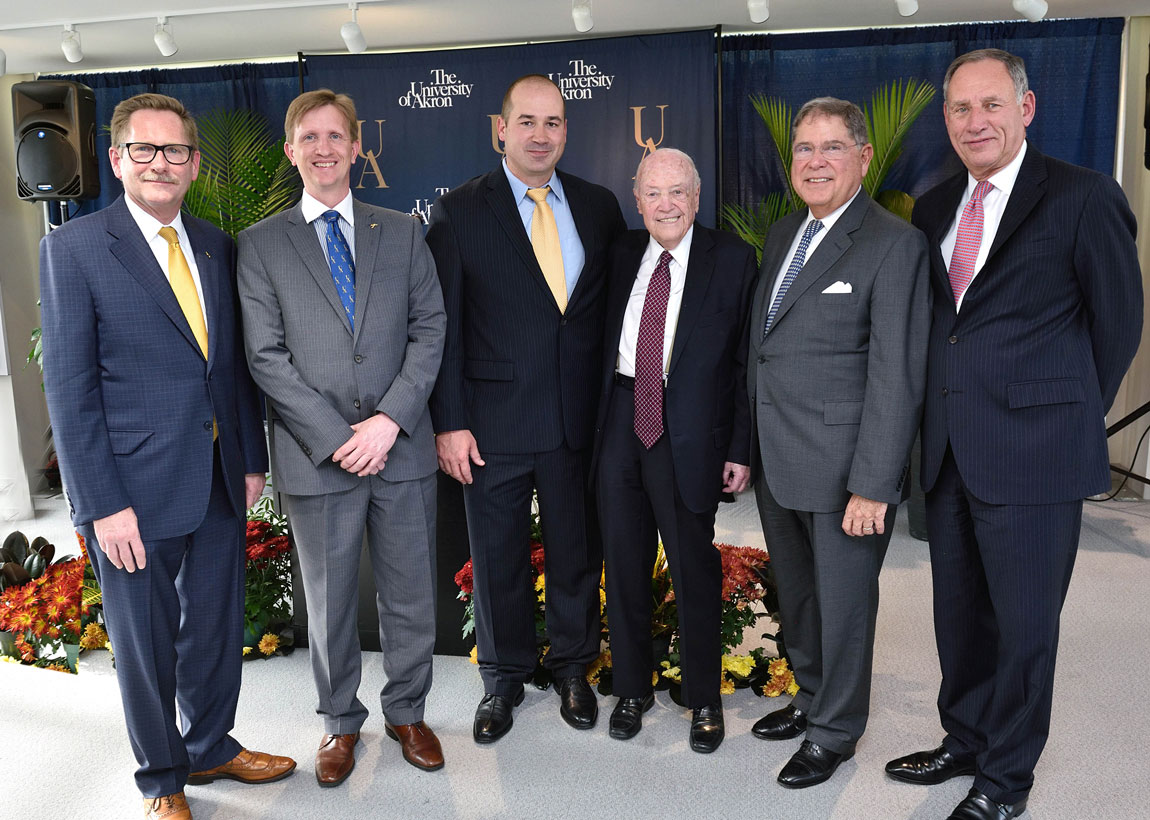 At the Nov. 1 announcement about the endowment are, from left: Eric Amis, Ph.D., dean of the College of Polymer Science and Polymer Engineering and vice provost for research; Matthew J. Wilson, president of The University of Akron; Matthew Becker, Ph.D., the first holder of the W. Gerald Austen Endowed Chair in Polymer Science and Polymer Engineering; Dr. W. Gerald Austen, cardiac and thoracic surgeon, and former trustee of the John S. and James L. Knight Foundation; Alberto Ibargüen, president of the Knight Foundation; and Dr. Delos "Toby" Cosgrove, president and chief executive at the Cleveland Clinic.
Record gift creates Austen chair in polymers
The John S. and James L. Knight Foundation funded a $3 million endowment to create the W. Gerald Austen Endowed Chair in Polymer Science and Polymer Engineering. Dr. Matt Becker, an outstanding young researcher and educator, is an excellent choice as the first holder of UA's largest endowed chair. Story and video.
---
Black Male Summit Academy
Our Black Male Summit Academy launched in October, with more than 200 students from Akron, Canton and Cleveland public schools in attendance.
At the first meeting, they learned how to prepare for college, including a mock classroom session during which they learned lessons from our freshman orientation course curriculum.
We hope they will join us as students in a few years!
---
Meeting and listening to high school principals
I'm in the process of visiting as many high schools as I can in Summit and surrounding counties, meeting the principals to better understand how we may best serve their students and faculty. Above, visits to Revere, Our Lady of the Elms and East. More to come!
MESSAGES AND MORE
In the news media:
HOW TO REACH ME
President Matthew J. Wilson
Email: mjwilson@uakron.edu
Phone: 330-972-7869
On Twitter: @profmattwilson
Mail: Office of the President
The University of Akron
Akron, OH 44325-2901
---
Barbara C. Weinzierl, Esq.
Chief of Staff, Office of the President
bcw@uakron.edu