Climbing wall
Our staff help make climbing safe and enjoyable for both first-time climbers and enthusiasts. We provide all the climbing equipment you need for free, and our staff are always available to belay and offer tips to get you off the ground.
Drop in!
Climbing is on a drop-in basis during regular rock wall hours. Stop by and we will give you a brief orientation to our wall, and get you climbing right away. Even if you have never been climbing before, our staff will walk you through everything you need to know so that your first experience is as easy as it is fun!
Cost
One of the best parts about our rock wall is that it's available at no additional cost for anyone with access to our facility. In addition, all of the equipment you need is provided for free, including harnesses and shoes. For guests and non-members, a $10 day pass can be purchased which includes access to our wall.
Upcoming events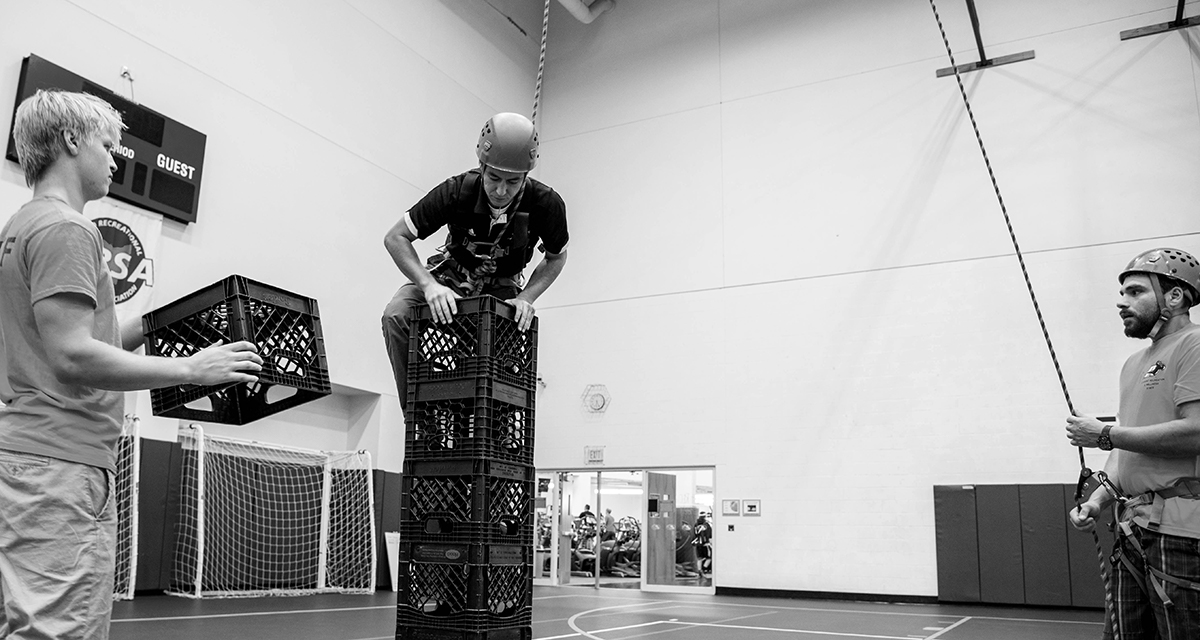 Crate stacking
8/27, 9/18, 10/8, 11/7, 12/2
Rec blue courts, 4-7pm
FREE!
Join us in the Rec monthly for a chance to prove how well you stack up! Test your balancing skills and see how many milk crates you can stack—and climb!—without a huge collapse. No fees or registration.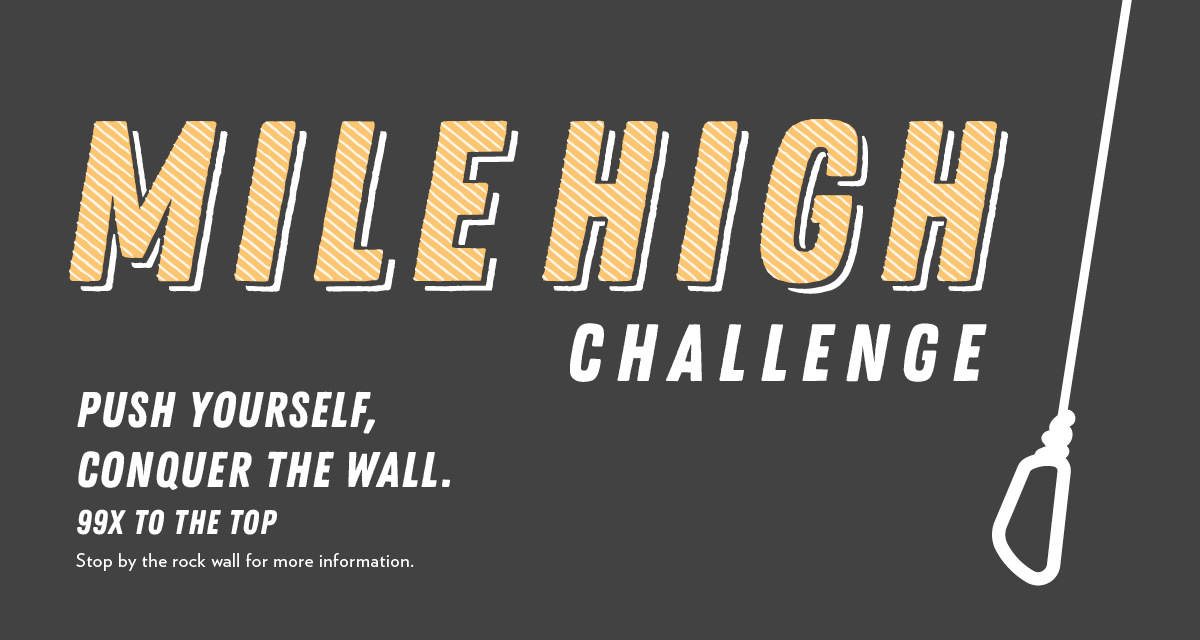 Mile High Challenge
August 26 - December 6
$10 if belay certified | $15 otherwise
Do you have what it takes to become a member of the Mile High Club? Put yourself to the test and see if you can climb a vertical mile over the course of the fall semester. That's a total of 5,280 feet – equivalent to 99 climbs on our 53 foot wall, 132 climbs on our 40 foot wall, or 203 climbs on our 26 foot wall. Participants who complete the challenge will receive a t-shirt and bragging rights!
Contact us