South Hall move-in schedule
Wednesday, Aug. 21, 2019 - floors 1, 5, 6
or
Thursday, Aug. 22 - floors 2, 3, 4
Your specific move-in time can be found in the My Housing portal in My Akron.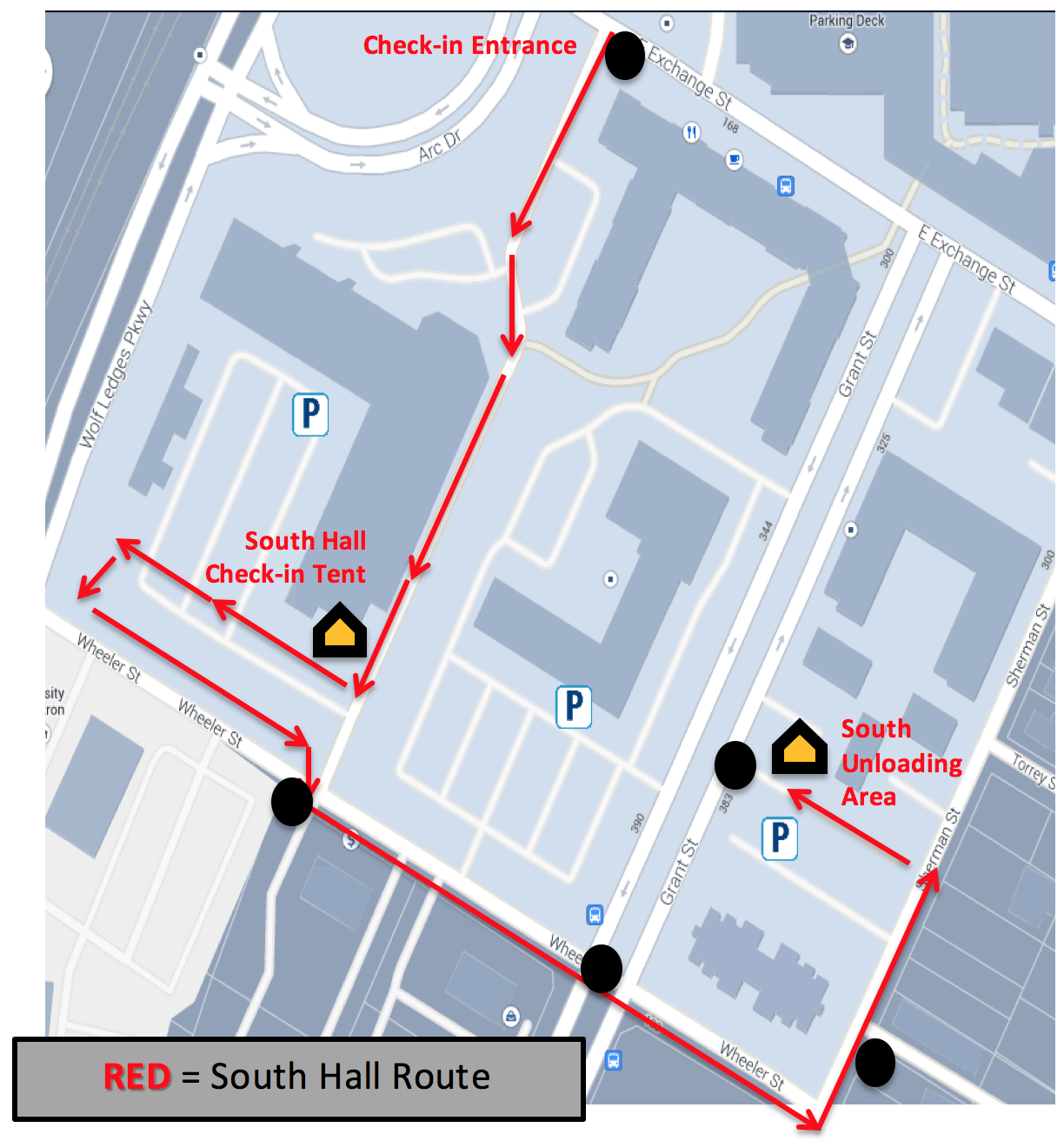 Route of Travel
Follow Route 8 to Buchtel Avenue/Carroll Street.
Go west on Buchtel Avenue towards the campus.
Stay in the left lane.
Turn left on Hill Street.
Turn right on University Ave.
Immediate left on Wolf Ledges Pkwy.
Turn right to continue onto Wolf Ledges Pkwy.
Turn left on Arc St. (immediately after underpass).
Turn right on Exchange Street.
As shown on map above, turn right into surface parking lot (Lot #47) - GPS address: 150 E. Exchange Street, Akron, OH 44305
University Police/Parking attendants will be available to assist with further instructions.
There are constantly changing traffic patterns around the I-76/I-77/Route 8 Central Interchange due to construction. Check the Ohio Department of Transportation website for updates.
After students have been checked in at the Folk Lot, students will be directed to the Grant Lot from Sherman Street entrance where volunteers will ascend on cars for unloading while drivers stay in vehicle.

Have your Student ID ready
Instructions will be provided
Keys will be distributed