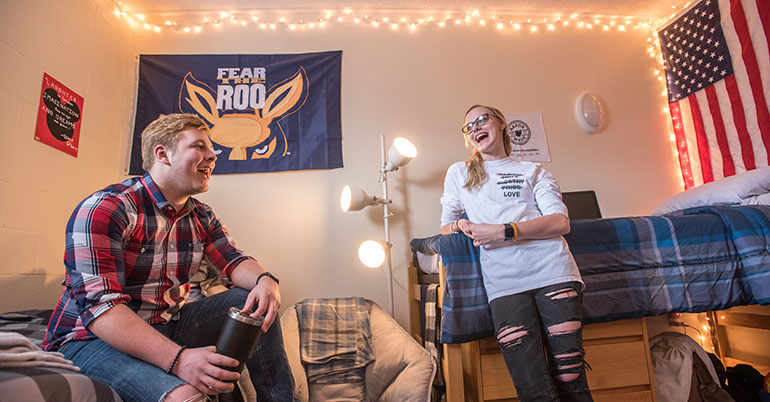 UA RESIDENCE HALLS: FIND YOUR BEST FIT
You'll be asked on your application which residence halls you prefer.
So what options are most important to you?
But first, what do all our halls provide?
Smoke-free facilities
Each residence hall is secure 24/7. Residents will swipe their Zip Card to get into the building
Air conditioning (early May through early October)
Cable TV
Internet service (both hardwired and wireless)
Laundry facilities, at no extra charge
Vending machines
Within a 15-minute walk of anywhere on campus
What's most important to you?
---
About our residence halls:
For many, an important part of college life is living on campus in a residence hall. It provides once-in-a-lifetime opportunities for friendships and activities. At UA, only a portion of the student body lives on campus, giving our resident students a taste of a small-college atmosphere.
We want your room to be a place where you feel at home, so each one is planned and furnished with that in mind. We have coed residence halls; double rooms and suites and high rises. There are even on-campus apartments. Although we can't guarantee students get their first choice in room locations, we certainly try our best to accommodate their wishes.
Freshmen outside of Summit, Portage, Stark, Medina and Wayne counties are required to live in the University residence halls their first year.
RELATED: