University of Akron Press to Publish Marble Orchard, a New Poetry Collection by Emily Corwin
03/10/2022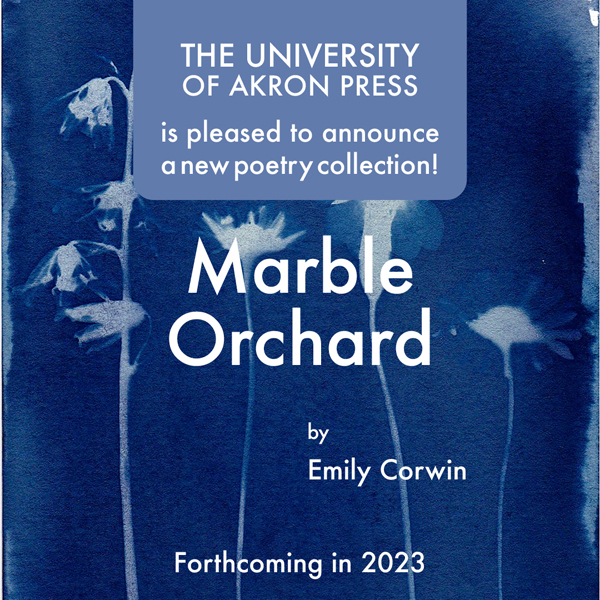 The University of Akron Press is excited to announce that it will publish Marble Orchard by poet Emily Corwin. Corwin's collection Sensorium was published by The University of Akron Press in 2020, as an Akron Poetry Prize editor's choice selection.
The poems in Marble Orchard are acrylic and anxious, cinematic and swarming. In this new collection, Corwin examines aches and acres, roiling with voices, overly sensitive and ripe with yearning. A "marble orchard" is a graveyard, a garden of cold flowers, a field of apples, hushed.
Emily Corwin's writing has appeared or is forthcoming in Salamander, Black Warrior Review, Passages North, DIAGRAM, Ninth Letter, New South, and elsewhere. She lives and works in Michigan with her love-person, Joe, and her very photogenic cat, Soup.