*** In response to the COVID-19 pandemic, APTS Training has transitioned to a remote workforce. The decision aligns with our goal to lower the number of interactions on campus, slow the rate of transmission, and protect our community.
While all classes scheduled in April and May have been canceled, we are currently accepting registrations for courses scheduled after June 1, 2020. We will monitor the situation and may have additional cancelations.
Staff will be monitoring emails and voicemails. Our clients and instructors are very important to us, so please feel free to contact us. ***
Thermoplastic Materials Engineering: Synthesis, Testing, Selection, and End Use Specification – 2 Day Course
Course Number: AP3525
Date: 09/14/2020 - 09/15/2020
Time: 8:00 AM - 4:30 PM
Location: Akron Polymer Training Center, Akron, OH 44325-5404
Cost: $1,000.00 USD
Online Registration
CEU's: 1.6
Instructor: Mr. David Russell
Course Overview
The scope of this course includes general purpose plastics, engineering and high performance plastics, and thermoplastic elastomers. This course is intended for material specialists, design engineers, tech service personnel, procurement specialists and others who wish to broaden their understanding of thermoplastic materials, how and why they are used, and issues related to risks of material failure.
Day 1 (optional) presents relevant fundamentals of polymer science including; polymerization mechanisms, kinetics, and molecular weight development, and backbone structure-property relationships. Day 1 also provides fundamentals of how major commercial industrial and high performance polymers are synthesized.
Days 2 and 3 provide a frame work for: candidate material selection, qualification for specific use, and developing meaningful specifications in the context of the fundamentals of ISO design control processes. Consensus standards such as: ISO, SAE and ASTM standards, recommended practices, and specifications are identified and discussed. Risk factors are identified and a range of failure case studies are reviewed illustrating many of the common risks such as stress cracking, brittle failures, creep, environmental and chemical exposure, fatigue, processing, and part design defects. Relevant testing and analysis techniques are reviewed.
Chemistry, fundamental properties, strengths and weaknesses, and common uses are detailed for a range of materials including for example: PE, PP, PS, ABS, PVC, PA, PC, POM, PPO, PEI, PEEK, PSU, PPS, PAI, TPU, COPES, TPVs, TPOs, PTFE, PFA, FEP, and more.
Instructor Biography: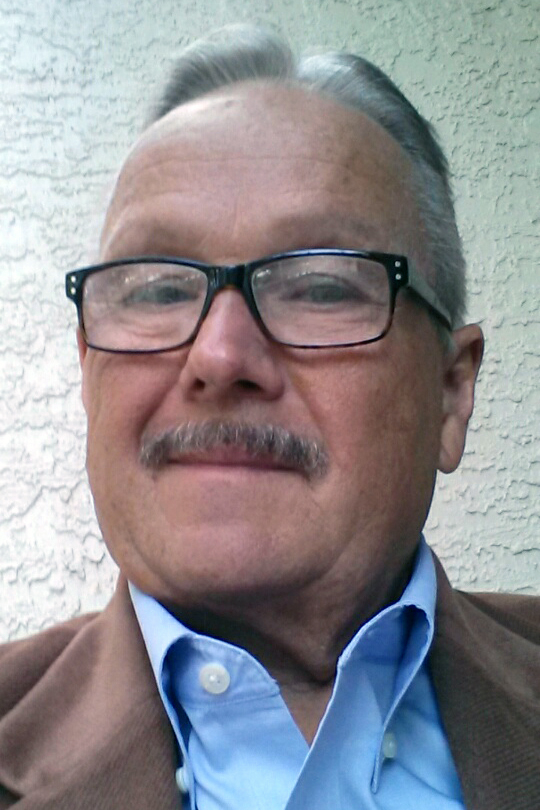 Dave Russell is a graduate of The University of Akron where he studied Engineering, Mathematics, and Polymer Science. Dave has worked in the polymer industry at all levels of business from bench chemist to CEO; operating R&D laboratories, compounding plants, polymerization units and quality organizations.
Dave's experience spans over 40 years working for companies like Goodyear, Eaton Corp, Akron Polymer Laboratory, Akron BioMaterials Inc, Biomerics LLC and Integra Life Sciences. Dave is currently an industry consultant specializing in marketing new products, rubber and plastics failure analysis, polyurethane chemistry and technology and polymeric medical devices.
Day 1:
Introduction to Polymer Science:

Classification of polymers, kinetics, molecular weight development.
Polymerization mechanisms: free radical, step addition/condensation, anionic, cationic, nucleophilic substitution, electrophilic addition, Z-N and metallocene coordination polymerizations.
Backbone structure-property relationships
Typical polymerization processes for key industrial polymers; emulsion/suspension, bulk, solution/slurry/gas phase.
Days 2-3:
Fundamentals of Selection and Specification Process

Key Issues Related to Specification of Material
Design Control Fundamentals: ISO 9001, 13485, 21CFR-820
Consensus Standards:
ASTM, ISO, Mil, SAE Material Standards
ASTM, ISO Testing and Analysis Standards
Laboratory Standard: ISO 17025
Common Plastic Part Failures:

Case Studies
Creep Rupture and Environmental Stress Cracking (ESC) of Plastics
Key Testing and Analysis Methods for Plastics

Tensile Properties
Impact Testing
Modulus of Elasticity
Creep Testing
Melt Flow Index
ESCR Testing
Predictive Testing: Aging, Fatigue, Creep
Spectroscopy: FT-IR, NMR, EDX, XPS
Chromatography: GPC, GC, HPLC
Thermo-analytical: DSC, TGA
Dynamic Mechanical Spectroscopy: DMS, DMA, DMTA
Chemistry and Technology of Plastic Materials

Commodity, Engineering, HP Engineering Materials: eg PE, PP, PS, PVC, ABS, PC, PA, POM, PPO, PEI, PEEK, PSU, TFE, FEP, and more.

Chemical Structures
Key US Suppliers
Key Properties – Strengths and Weaknesses
Typical Applications
Chemistry and Technology of Thermoplastic Elastomers:

TPO, POE, SBS, SEBS, TPV, TPU, COPES, COPA, and more

Chemical Structures
Key US Suppliers
Key Properties – Strengths and Weaknesses
Typical Applications
Chemistry and Technology of Conventional Elastomers

NR/IR, Butyl/IIR, NBR, EPDM, SBR, FKM, and more

Chemical Structures
Key US Suppliers
Key Properties – Strengths and Weaknesses
Failure Analysis