*** In response to the COVID-19 pandemic, APTS Training has transitioned to a remote workforce. The decision aligns with our goal to lower the number of interactions on campus, slow the rate of transmission, and protect our community.
While all classes scheduled in March and April have been canceled, we are currently accepting registrations for courses scheduled after May 01, 2020. We will monitor the situation and may have additional cancelations.
Staff will be monitoring emails and voicemails. Our clients and instructors are very important to us, so please feel free to contact us. ***
Cast Film Extrusion - 2 Day Course
Course Number: AP3564-2
Date: 07/23/2020 - 07/24/2020
Time: 8:00 AM - 4:00 PM
Location: Akron Polymer Training Center, Akron, OH 44325-5404, U.S.A.
Cost: $1,000.00 USD
Online Registration
CEU's: 1.6
Instructor: Mr. Christopher Paige
Course Overview
This two-day course will cover Cast Film Extrusion equipment operations, applications and trouble-shooting process issues that can occur. The course will include a hands-on demonstration and operation overview on a Cast Film Line. The course can be taken as a single 2-day course or as part of the discounted four-day course on Blown Film Extrusion and Cast Film Extrusion.
Instructor Biography: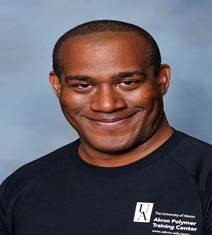 Christopher (Chris) Paige holds a M. S. Degree in Plastics Engineering - 2005 (University of Massachusetts – Lowell) and a M.S. Degree in Polymer Chemistry – 1991 (University of Cincinnati). He is a member of Society of Plastics Engineers (SPE), American Chemical Society (ACS) and America Society of Materials (ASM) and has over 30 years' experience, working in Industry. As a Laboratory Manager, at the University of Akron, Chris performed numerous hands-on plastics processing projects, for domestic and International corporate clients. He is a subject matter expert on Single Screw Extrusion, Twin Screw Extrusion, Blown Film Processing, 3-D Printing, Thermoforming and Injection Molding. Chris also trained Graduate and Undergraduate students on the hands-on operation of Large scale plastic processing equipment and characterization equipment (Thermal Analysis and mechanical Inston), while at the University of Akron.
Day 1:
Cast Film Line Processing Equipment
Cast Film Operational Line Set-up.
Extrusion System, Slit Die, Water Trough, Winder.
Terminology Orientation -Machine Direction (MD).
Preventive Maintenance.
Safety Precautions.
Operation and Application of Cast Film Processing Line
Simple Monolayer films for plastic bags.
Multilayer Structures for Plastics Film and Food Packaging
Trouble Shooting and Resolving Injection Molding Issues
Identification the problems that can occur with Cast Film Line Processing equipment.
Finding the Best Approach to resolving Cast Film Line Problems, or Issues.
Day 2:
Hands-on Demonstration and Operation Overview of a Cast Film Processing Line
Cast Film Line Hands-on Demonstration
Cast Film Line Operation Overview