*** In response to the COVID-19 pandemic, APTS Training has transitioned to a remote workforce. The decision aligns with our goal to lower the number of interactions on campus, slow the rate of transmission, and protect our community.
While all classes scheduled in April and May have been canceled, we are currently accepting registrations for courses scheduled after June 1, 2020. We will monitor the situation and may have additional cancelations.
Staff will be monitoring emails and voicemails. Our clients and instructors are very important to us, so please feel free to contact us. ***
Injection Molding Simulations with Moldex3D - 2 Day Course
To be scheduled
Time: 8:00 AM - 4:00 PM
Location: Akron Polymer Training Center, Akron, OH 44325-5404, U.S.A.
Cost: $500 USD
CEU's: 1.6
Instructor: Srikar Vallury
Course Overview
Moldex3D is a True 3D simulation software for injection molding. This course is designed to help users understand the benefits of using Moldex3D to achieve good part quality while reducing time and effort involved in mold trials. By the end of this course, users will be able to realize the importance of simulations as well as gain insight into how to set-up and launch a simulation in Moldex3D and interpret results.
Instructor Biography: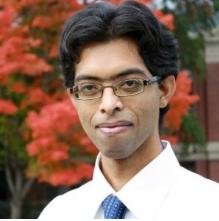 Srikar Vallury is the Engineering Manager at Moldex3D. He graduated with a Masters degree in Mechanical Engineering from Oregon State University and then, moved to Michigan for his first job in the automotive industry. In 2013, Vallury made the transition to the plastics side when he joined Moldex3D and immediately fell in love with his job. As an engineer, he spends his time helping designers / engineers visualize and resolve their design or manufacturing issues through simulations. Being a strong advocate of simulation, Vallury focuses his efforts on ensuring the software application meets expectations of the industry / user community.
Day 1
8am-4pm:
Why run simulations?
Introduction to Moldex3D
How to conduct a good simulation
Setting up model in Designer (Hands-on)
Day 2
8am-12pm:
Setting up model in Designer (Hands-on)
Set up Project and Launch analysis (Hands-on)
Good Simulation Workflow
Lunch
1pm-4pm:
Result interpretation (Fill / Pack / Cool / Warp)
Discuss warpage trends
Showcase FEA and fiber modules
Case study discussion