Make It At Myers
Rising Junior & Senior High School Art + Design Students are invited to apply for the 2023 Summer Pre-College Program at Myers School of Art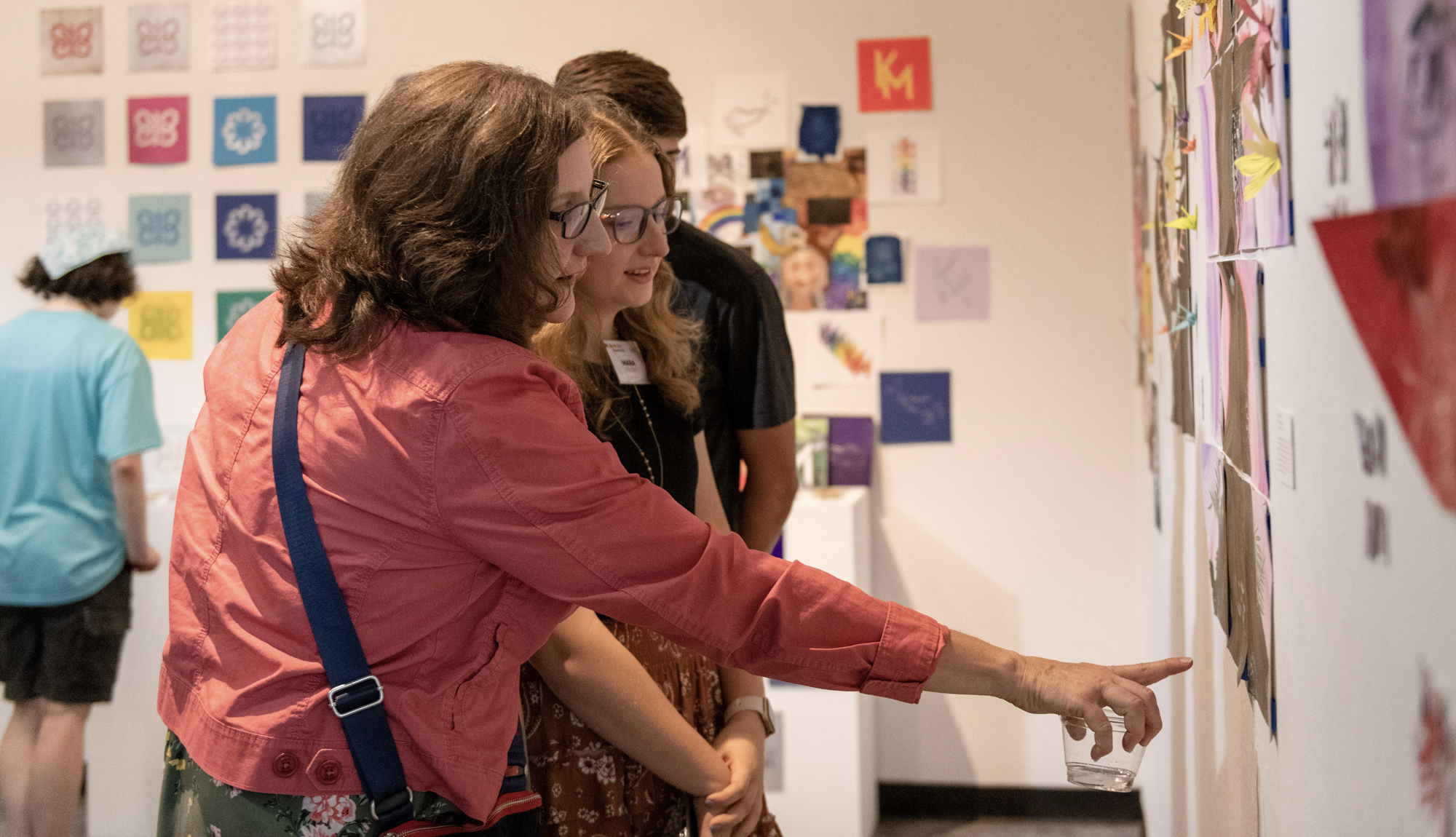 The Myers School of Art at The University of Akron is excited to once again be offering a FREE pre-college summer program for rising junior and senior high school art students.
Participants will work directly with Myers faculty and staff to create a personal narrative while discovering all that our art and design school has to offer. This FREE week-long in-person experience will allow students to take advantage of our school's reputation of working across disciplines.
Several field trips to area museums and galleries will also be included. Participants' final work will be shown in an exhibition in Folk Hall on the final day. Family and friends are welcome to attend the exhibition.
WHEN IS MAKE IT AT MYERS?
June 12 – 16, 2023
Monday – Friday 9:00 am – 5:00 pm (lunch is provided for all participants)
WHERE IS MAKE IT AT MYERS?
Myers School of Art, Folk Hall
150 E. Exchange St.
Akron, OH 44325-7801
Campus Map
Free Parking in Lot 47
This opportunity is available thanks to the generosity of our donors in partnership with lead sponsor Genevieve "Genny" Karder—inspiring a new generation of artists.
---
APPLICATIONS NOW OPEN
WHEN IS THE DEADLINE TO APPLY?
DEADLINE EXTENDED: Apply by Friday, May 26
Submit all 3 components below
NEW FOR 2023: students may opt-in to participate in the overnight camp for a fee of $450.
WHAT TO SUBMIT
Submit all three components by Friday, May 26, 2023 for consideration:
Recommendation Letter from High School Art/Design Teacher

Recommendation Letters should be provided via email directly to ua.art@uakron.edu
Include "Make it at Myers Referral 2023" in the subject line.
Include Student's Full Name in the body of the email.
Recommendation Letters must be received by

Friday, May 26, 2023

.
***PLEASE NOTE: priority will be given to first time applicants.***
QUESTIONS?
Call the Myers School of Art at 330-972-6030 or email ua.art@uakron.edu.