Grad Fellowships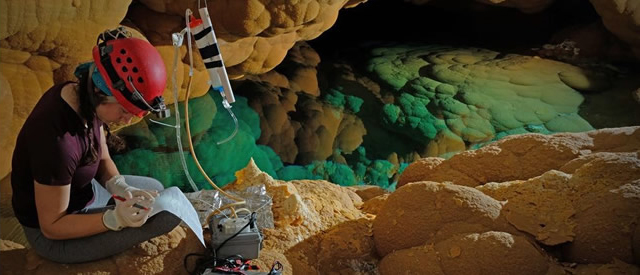 The Biomimicry Fellowship Program, launched in collaboration with Great Lakes Biomimicry in 2012, is a training program for next generation innovators. Biomimicry Fellows are UA doctoral students who are supported through industrial assistantships with organizational sponsors, rather than through teaching assistantships or research grants. Over the course of a typical five-year doctoral program, Biomimicry Fellows dedicate up to 20 hours per week to advancing biomimicry initiatives within their sponsoring organizations.
To be eligible for a Biomimicry Fellowship, an individual must be admitted with intent to enroll in a doctoral program at UA. Oftentimes, a prospective Biomimicry Fellow will apply for admission to an academic program, and for a Biomimicry Fellowship, in parallel. Students in the first year of a doctoral program at UA may also be considered for Biomimicry Fellowships. To date, all Biomimicry Fellows have enrolled in UA's integrated bioscience and polymer science doctoral programs, but other tracks are possible.
More details are provided in our Biomimicry Fellowship Program Info Packet.
Calls for applications for Biomimicry Fellowships will be announced on this page as positions come available. Applications are reviewed on a rolling basis.
Call for Applications:
For more information about Grad Fellowships: Contact Peter Niewiarowski, BRIC Principal Investigator / Director of Biomimicry Fellowships.