Anthony Berni, MTax, CPA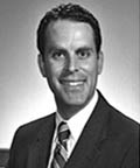 Title: Tax Partner, EY; Part Time Faculty
Dept/Program: Daverio School of Accountancy Advisory Board

---
Biography
Anthony (Tony) Berni is a partner in Ernst & Young's Tax Services practice. His experience includes providing strategic tax planning and tax compliance matters. He has extensive experience focusing on corporate tax issues, with significant experience with accounting for income taxes, tax provision matters, federal tax matters and accounting methods. Tony has deep experience advising clients on streamlining their tax function and gaining tax department efficiencies. He has provided these services in a wide range of industries including: utility, mining, manufacturing, health sciences and retail. Tony received his BBA-Accounting from Baldwin-Wallace College and MTax from The University of Akron. He is also Director with Tax Club of Cleveland.
Tony teaches Tax Research in The University of Akron's MTax Program.
---
Professional & Academic Experience
Tax, Accounting and Finance Professional with more than 17 years of professional services experience advising public and private companies in numerous industries on strategic tax planning, tax compliance and tax accounting and reporting in matters. Skilled in analyzing customer needs, building relationships, growing market share, managing projects, developing solutions, and following up for successful completion. Known to be highly organized, detail-oriented and a top performer.
---