Daniel Riemenschneider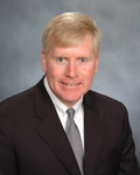 Title: Tax Partner, Bruner-Cox LLP
Dept/Program: Daverio School of Accountancy Advisory Board

---
Professional & Academic Experience
Dan joined Bruner-Cox LLP in 2008. As Partner, Dan focuses on tax preparation and planning for corporations, partnerships, limited liability companies, and individuals. He also works with employee benefits, retirement planning, and international tax issues. His industries of specialization include construction contractors, manufacturers of rubber and plastics and building-supply wholesalers.

Dan is a member of The American Institute of Certified Public Accountants and The Ohio Society of Certified Public Accountants. Dan is also a member of The Institute of Certified Management Accountants and The Institute of Management Accountants. Dan is actively involved in the American Heart Association, having served on the Ohio Valley Affiliate Finance & Operation Committee and participating in the annual Heart Walk. His participation in the Rotary Club of Akron extends to his involvement in planning for the Wayne Homes Chili Open to benefit the Akron Rotary Camp for children with special needs. He is past chairman of The University of Akron School of Accountancy Executive Advisory Board and past president of the Employee Benefit Council of Northeast Ohio.

He earned a Bachelor of Science Degree in accounting and a minor in data processing from The University of Akron. Dan earned his designation as a Certified Management Accountant in 1995.
---