David Dilley '73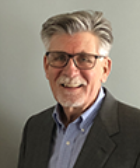 Title: Principal Analyst, Retired , Whitney Bradley and Brown
Dept/Program: Department of Economics Advisory Board

---
Professional & Academic Experience
David Dilley is retired after an intriguing 33 year career in defense acquisition. During his 28 year tenure with the Department of the Air Force, he led and managed major programs including the T-6 and T-38 pilot training systems and the C-130 airlift system. Following his Air Force career, he joined Whitney Bradley and Brown Inc., and provided expertise and management to major technological upgrades to the B-52 strategic aircraft system.
David graduated from the University of Akron in 1973 with degrees in Economics and Political Science. The economics curriculum provided critical understanding of markets, market structures, how firms operate and their economic decision making processes, and supply chain concepts that impact national defense materiel development, production and life cycle support. He also completed a MBA at Wright State University in 1987. He attended the Defense Systems Management College, Ft. Belvoir VA, and graduated from the Advanced Program Managers Course (1999) and Executive Program Managers Course (2007).
David is married to his wife Lessia and resides in Dayton, OH. He has been a member of the Economics Advisory Board since 2010. He also served on the University of Akron National Alumni Board from 2012-2018.
---