Brandon Mathias '11 (MA)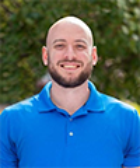 Title: VP of Analytics and Insights, Speedeon Data
Dept/Program: Department of Economics Advisory Board

---
Professional & Academic Experience
Brandon Mathias is currently VP of Analytics and Insights at Speedeon Data where his team helps clients optimize their marketing campaigns by providing targeted data solutions. Brandon's main efforts are focused on improving model development, sharing insights from data with clients, and building data products. Prior to joining Speedeon, Brandon was a senior model developer on teams at PNC Bank, IgnitionOne, and American Greetings.
Brandon holds a Master's Degree in Economics from The University of Akron where his economics curriculum prepared him to become an applied modeler in his many analytics roles. He has a professional interest in marketing analytics, applied machine learning, and open-source software, which has nicely complemented the fundamentals of economics and econometrics he has learned at the University of Akron.
Brandon is married to his wife Jennifer and resides in Medina, OH with their three children. He has been a member of the Economics Advisory Board since 2019.
---