Chris Meldrum '11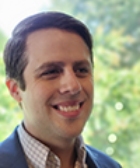 Title: Senior Vice President, Country Risk Strategy, Citigroup
Dept/Program: Department of Economics Advisory Board

---
Professional & Academic Experience
Chris Meldrum has spent the past 10 years working in the banking industry. He is currently a Senior Vice President within Citigroup's Cross-Border Risk Management Team. In this role, he analyzes and mitigates the risk of a non-US government's actions impairing Citi's ability to obtain payments or access the firm's international investments. In previous roles he worked as a Country Risk Senior Manager for Citigroup and a Project Manager for JPMorgan Chase's Wholesale Credit Risk organization.
Chris graduated from the University of Akron in 2011 with a degree in Labor Economics. He credit's the department's curriculum, emphasis on strategic problem solving, and broad electives in spurring his academic interests. Additionally, he earned a MS in Finance from the University of Texas at Dallas (UTD) in 2015 and a MBA from UTD in 2017.
Chris and his wife, Ashley, reside in Texas with their two dogs, Daisy and Zeke. He has been a member of the Economics Advisory Board since 2020.
---