Jared Miller '06 '07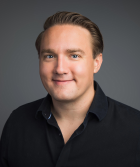 Title: Director - eCommerce Performance Analytics, Gap Inc.
Dept/Program: Department of Economics Advisory Board

---
Professional & Academic Experience
Jared Miller currently works for GAP, Inc. as Director, eCommerce Performance Analysis, where he is building a new team and an ecommerce analytics Center of Excellence for Old Navy, GAP, Athleta, and Banana Republic. Previously, Jared ideated, grew, and led Pandora Jewellery's first ever global ecommerce analytics organization, based in Copenhagen, Denmark. Earlier in his career, Jared worked at rue21, Inc. and also spent 12 years working for GNC, where he began as a store sales associate and gradually worked his way to leading GNC's web analytics and ecommerce retail analytics team. He has given several industry presentations on tactical approaches to ecommerce analytics and also on strategic approaches to building insights processes that drive value.
He has a Master's degree (2007) and a Bachelor's degree (2006) from The University of Akron's Economics Department. His undergraduate degree was a double major in Economics and Spanish. His primary academic interests today are in mathematics, astrophysics, digital literacy, and the impact of community literacy programs on economic and wellbeing outcomes.
Jared lives with his fiancé Kayla, their newborn daughter (2021) Lucinda Rae, and Kayla's daughter Lyla in Pittsburgh, PA. Their corgi Gambit and their Roomba Winston are loyal companions. Jared is on the board of Literacy Pittsburgh (literacypittsburgh.org), a community organization that fosters better lives through learning, and helps students to better their reading, writing, math, English language, digital literacy, and workplace skills. Jared is a mountaineer and has climbed the highest peaks in Africa, Russia, and South America.
---