Melanie Doychak Myers '11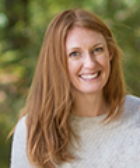 Title: Director of Strategy and M&A, Nestlé
Dept/Program: Department of Economics Advisory Board

---
Professional & Academic Experience
Melanie Myers started her career in Fashion Retail in NYC as a financial analyst working for various luxury brands. From there she went to Burberry where she led the Wholesale and Partnered Businesses to deliver profitable growth for the company. After a successful career in the fashion industry, Melanie transitioned to CPG and came to work for Nestle in Solon, OH as a commercial finance copilot. She worked on multiple iconic brands such as Stouffer's and Lean Cuisine and was focused on improving the demand forecasting processes, evaluating new item platforms, proposing pricing recommendations and identifying opportunities for growth. Her most recent role was leading Financial Strategy for the $5B Foods portfolio and driving the teams to deliver growth through robust portfolio strategy and strategic revenue management. Currently Melanie is the Sn. Finance Manager of Strategy and FP&A for Nestle and is a trusted business partner and thought leader for the organization.
Melanie graduated summa cum laude from the University of Akron in 2011 with a degree in Corporate Financial Management and major in Economics. She was a member of the Honors college and President of the Financial Management Association, a student tutor and attained her "D" coaching license as a girl's club soccer coach.
Melanie is married to Shepard and resides in Huron, OH with their one-year-old son. She is an active member in the community supporting organizations like the Boys and Girls Club and is currently volunteering as a student teacher for Junior Achievement.
---