Doron Narotzki, S.J.D, LL.M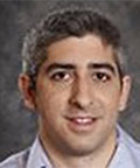 Title:
Assistant Professor
Dept/Program:
GW Daverio School of Accountancy
Office:
237
Phone:
(330) 972-6912
Email:
dnarotzki@uakron.edu
---
Biography
Doron Narotzki is a professor at The University of Akron's George A. Daverio School of Accountancy. Prior to his time at The University of Akron, Doron was an International Tax Senior Associate with PricewaterhouseCoopers LLP, in New York City, where he advised foreign-headquartered multinational companies with U.S. operations as well as U.S.-based multinational companies with foreign operations on a wide range of international tax matters, including Subpart F, Subchapter C, foreign tax credits, permanent establishment, financing, reorganizations and compliance. Doron received his LL.B from The College of Management School of Law in Rishon Le-Tzion, Israel, his LL.M in International Tax from The University of Michigan Law School, and his S.J.D. in Taxation from The University of Florida Levin College of Law.
Doron teaches Tax Research in The University of Akron's MTax Program.
---