Carol Szczepanik, JD, LL.M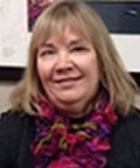 Title:
Part Time Faculty
Dept/Program:
GW Daverio School of Accountancy
Email:
szczepa@uakron.edu
---
Biography
Before retirement, Carol was Senior attorney (Criminal Tax) with the Office of Chief Counsel, Internal Revenue Service, in Cleveland, Ohio. In that position, she served as the legal advisor for the Criminal Investigation Division of the Internal Revenue Service and was involved in the tax and money laundering prosecutions developed by criminal Investigation. Carol has a JD from Cleveland State University Marshall College of Law and an L.L.M. in Taxation from Case Western University College of Law. She was also the chair of a subcommittee on Civility and Ethics in Litigation within the Court Practice and Procedure Committee of the American Bar Association Section of Taxation.
Carol teaches Tax Crimes & Forensics and Federal Tax Practice & Procedure at The University of Akron's MTax Program.
---