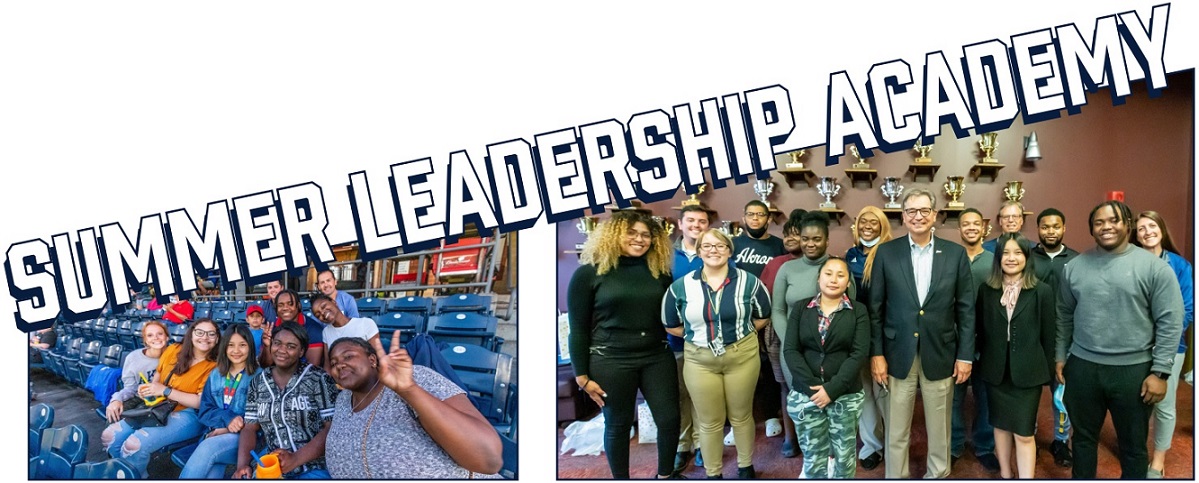 A launchpad to a successful first year and the rest of your UAkron Experience!
The University of Akron's College of Business (CoB) is accepting applications for 15 select spots in its Summer Leadership Academy. Participants will earn six credits, develop leadership skills, get a head start on their first year of college, and connect with faculty and CoB professional development staff and other students during the five-week program.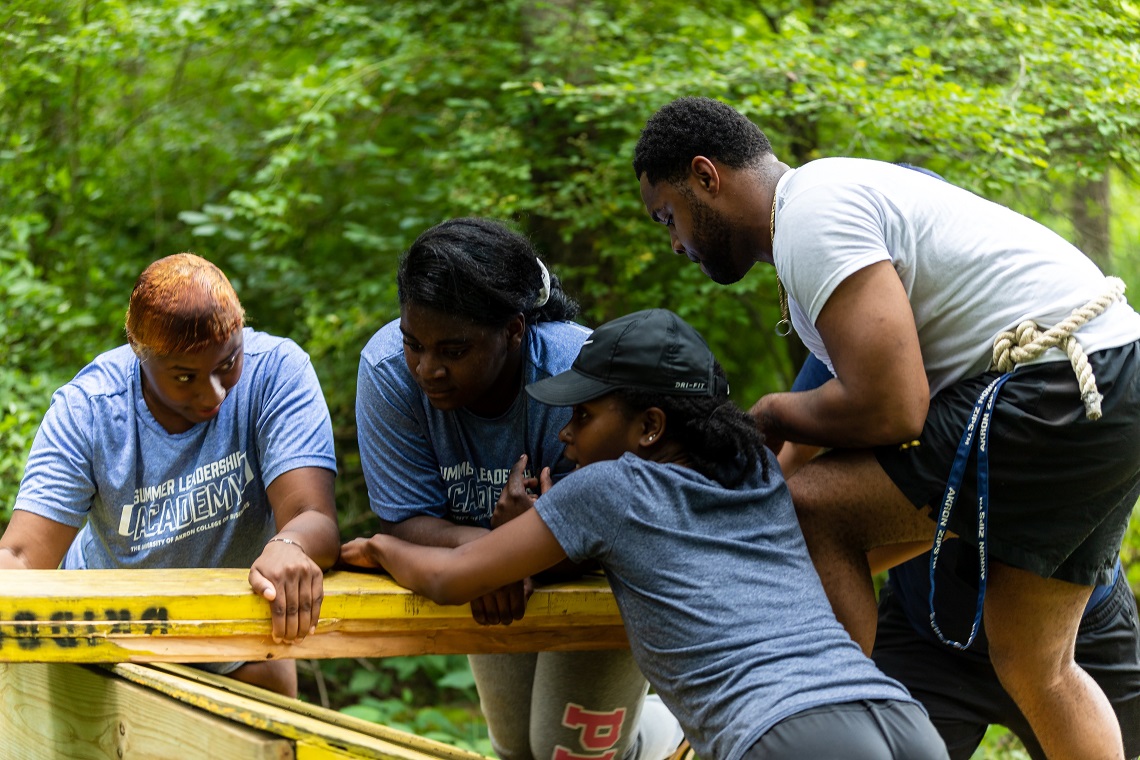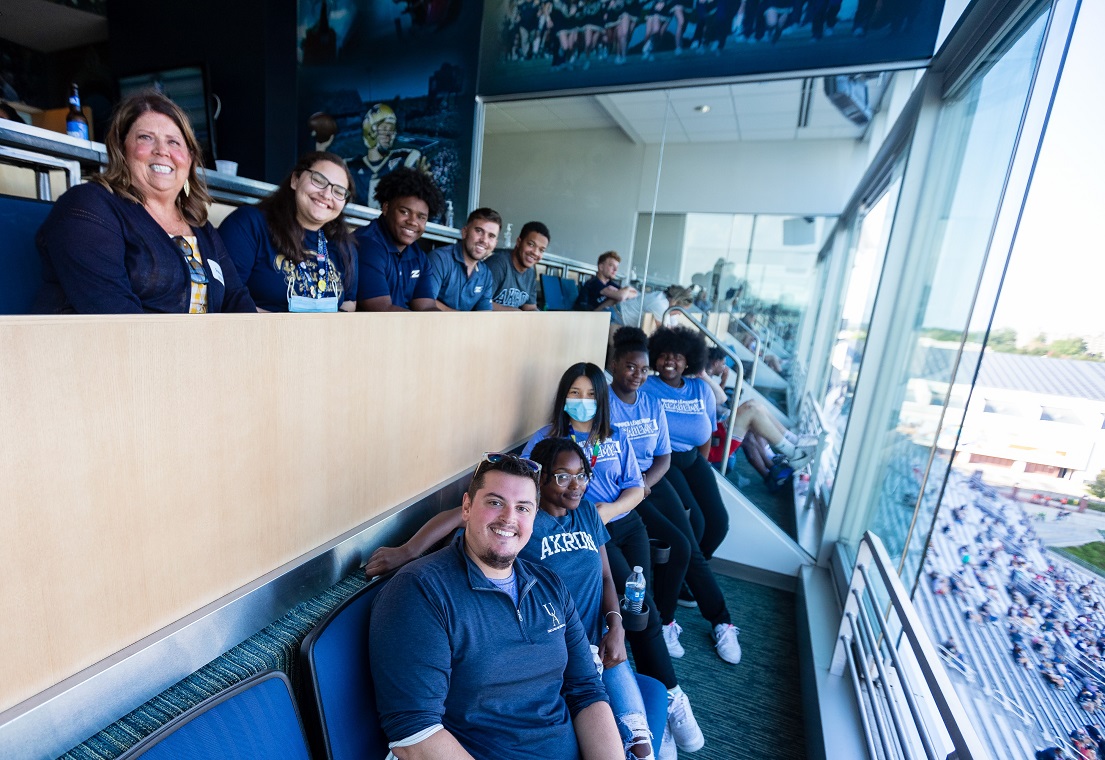 The five-week program will allow incoming first-year CoB students to immerse themselves in the University of Akron Experience through living on campus, enrollment in specific CoB core classes, and professional development activities. While the classroom component is important, many of the activities will take place outside of the classroom, including coaching, mentoring, and company visits with successful businesses located within walking distance of campus.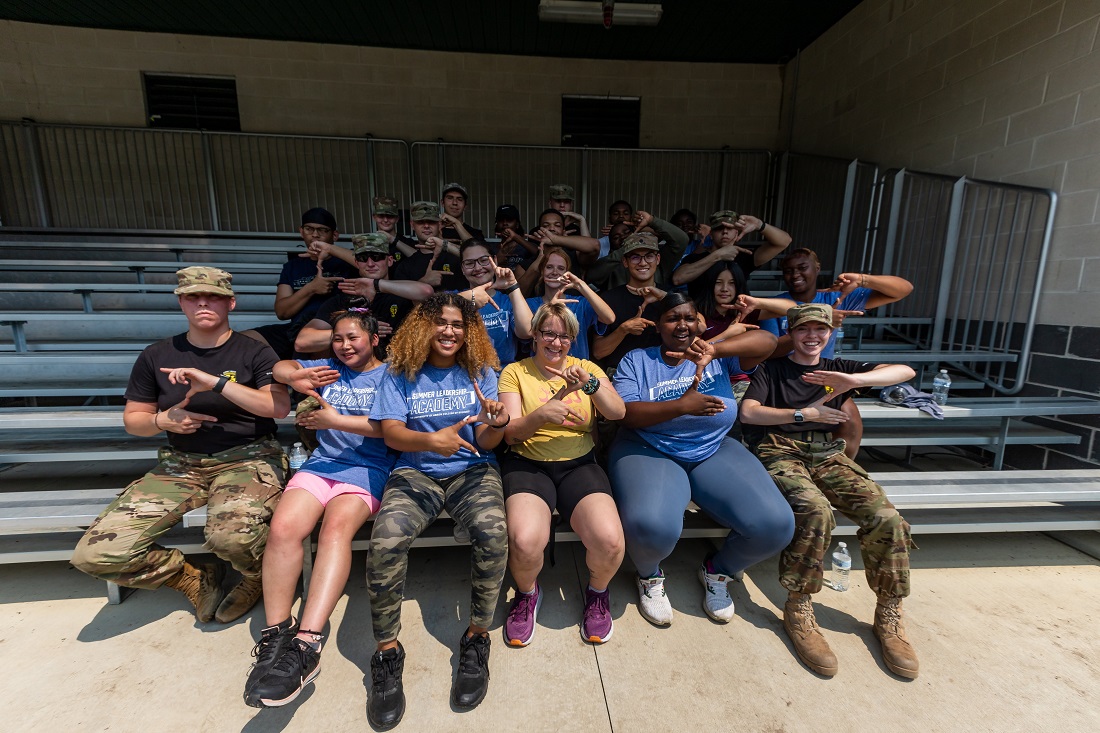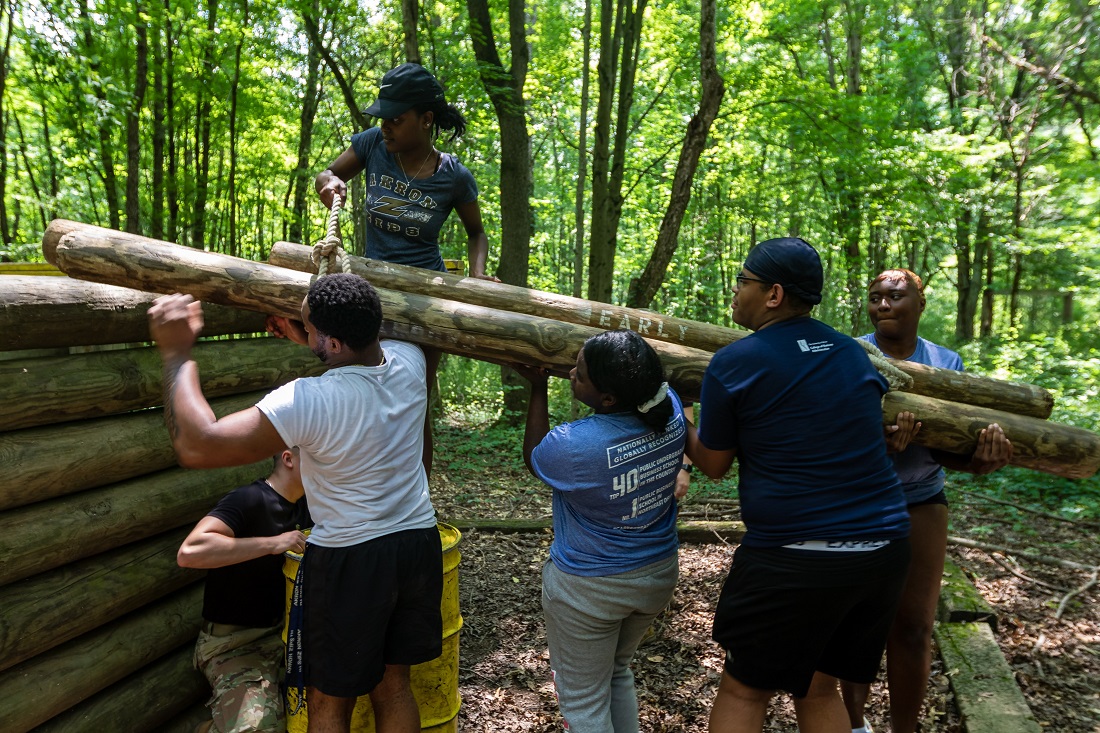 The Summer Leadership Academy is aimed at first-generation college students from Northeast Ohio high schools. Leadership experience is not a requirement. There is no cost to participate in the program. Tuition, housing, and daily lunches/snacks will be supplied, and every student will have the option to obtain a free laptop. By enrolling in the Summer Leadership Academy, students and families will have a direct savings of $2,600.00 off tuition and fees by taking the CoB classes offered during the program rather than during the fall semester.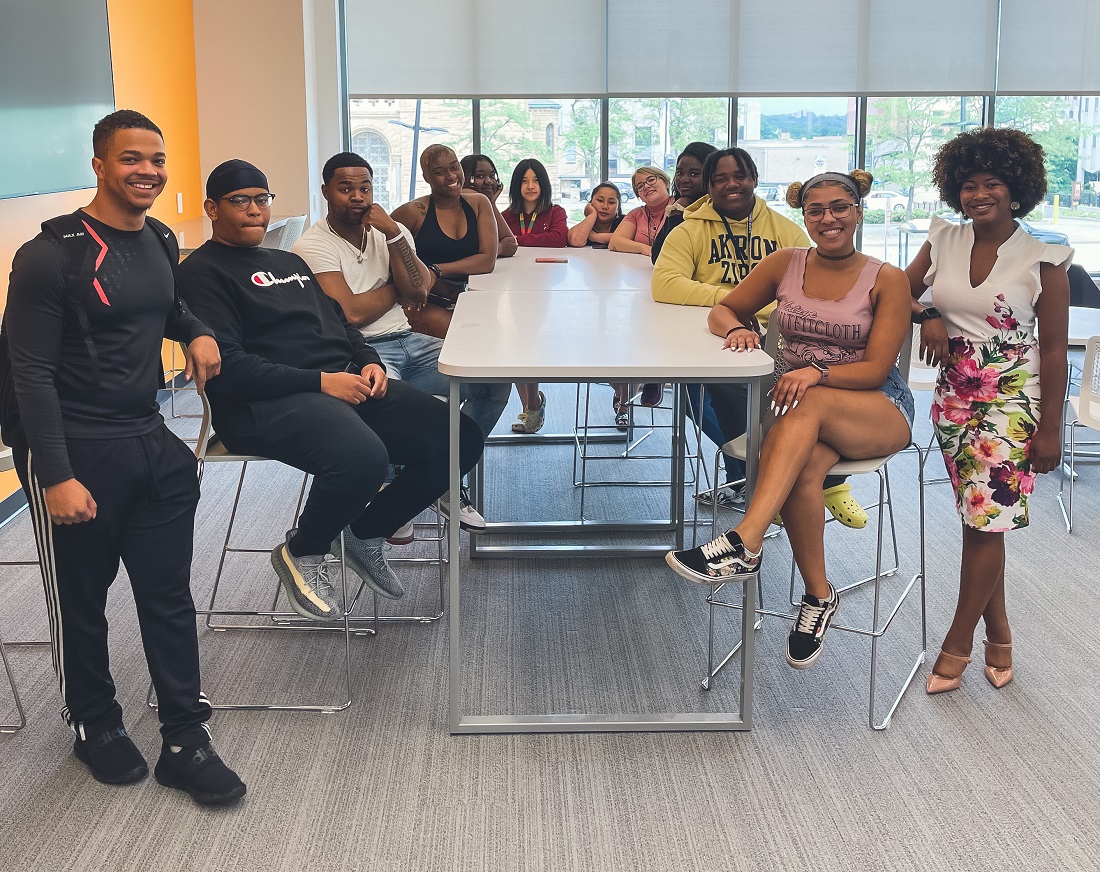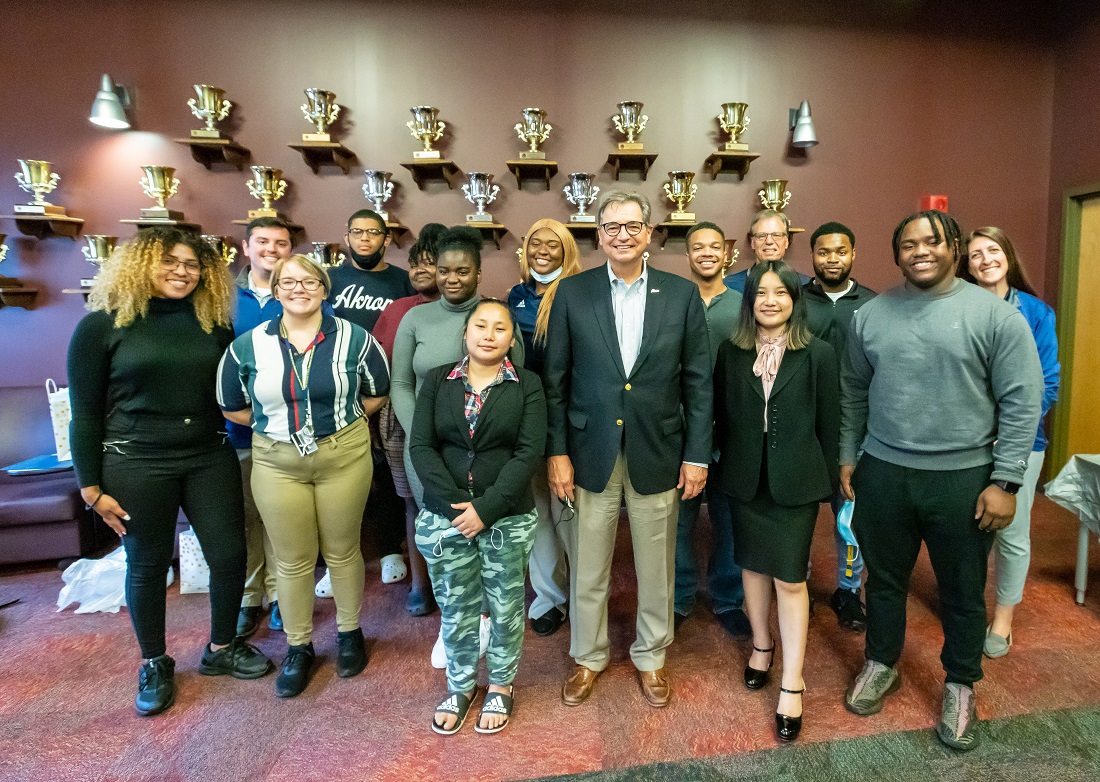 Applicants will need to be admitted to the University of Akron by the start of the five-week program. Selected students are required to have submitted their 2022/2023 FAFSA.
This is a full-time Monday through Friday commitment. Participants will not be able to hold a weekday job or participate in other outside weekday activities during the five weeks. Students in the program will be living on campus throughout the duration of the five weeks.
Applications are no longer being accepted for the 2022/2023 academic year.
Gold
Roger and Sally Read
The UA Women's Committee
Blue
Alexander A. Joseph
Joseph C. Hete
Connected
Maynard Family Foundation
Weitzel Family Foundation
Andy and Linda Platt
Jeffery A. Walters
July 11 – August 12, 2022
Classes and Professional Development activities will take place Monday–Friday
Who should apply:
First generation college students
Students from underrepresented groups - having a disability, LGBTQ+, students of color, etc.
Students interested in getting an early start on required business courses (with extra tutoring support)
Students who want to become leaders and experience a professional development program
Students without prior high school leadership experience
Student Stories:
I never thought college was for me, but I don't think that anymore and the Fall semester hasn't even started.
This program was intense, but it's obvious Fall will be intense in a different way, so this was a great setup for the Fall.
The way the program was setup, I mean the schedule, was perfect.
This experience is everything I was hoping for deciding on college.
Message from UA Leadership