THE UNIVERSITY OF AKRON
Center for IT & Analytics
BUSINESS ANALYTICS INNOVATION SUMMIT
Raising money for student scholarships
IT EXECUTIVE EXCHANGE
Forum for IT Executives and CoB professors at UA to discuss pressing and leading-edge issues
STUDENT SCHOLARSHIPS
Providing more than $10,000 in scholarships every year
About CITA
The Center for IT & Analytics (CITA) was created in 2000 with the mission to teach students and develop faculty in the principles and practices of the related disciplines of Information Systems & Information Technology. CITA is made up of an executive advisory board of Information Technology leaders from the Northeast Ohio region.
The vision of CITA is to be widely recognized as an important resource connecting IT executives with IS faculty & IS students at The University of Akron that will provide educational, research, and networking opportunities for students, faculty and local businesses.
The objectives of CITA are to advance information technology (IT) and information systems (IS) programs, research, best practices, and related activities at The University of Akron.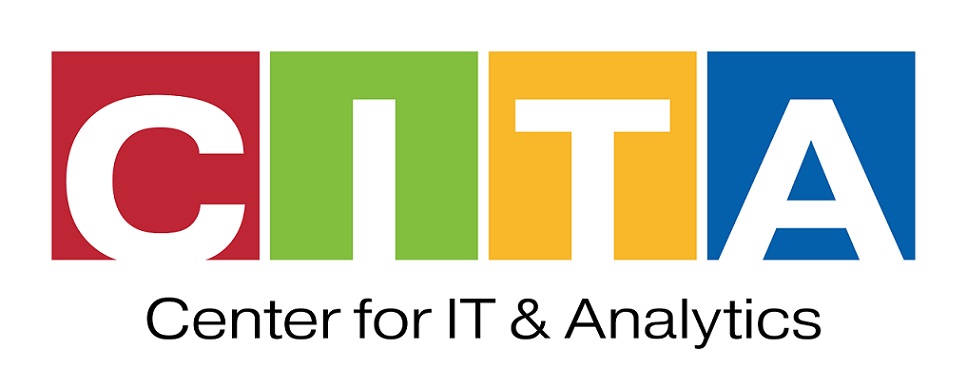 Opportunities and Programs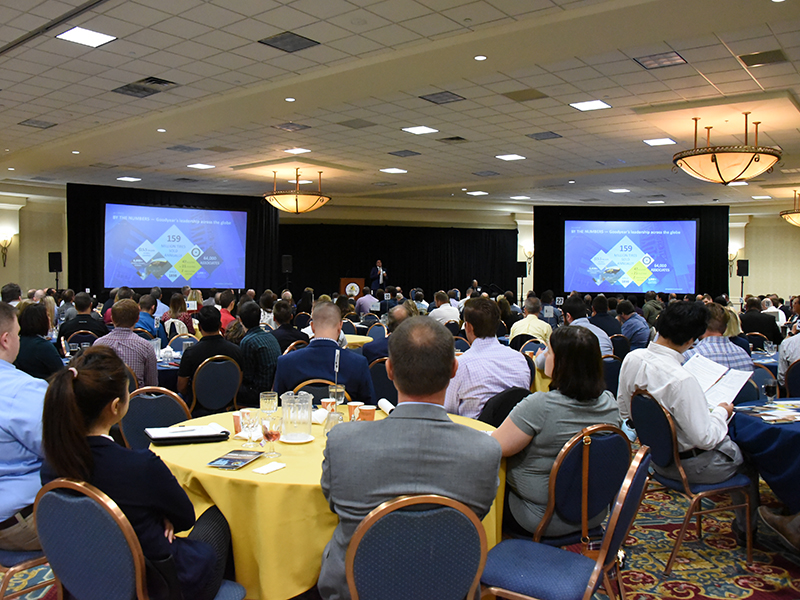 Business Analytics Innovation Summit
The Business Analytics Innovation Summit (BAIS) provides attendees with the opportunity to hear and engage with the stories of seasoned analytical practitioners who know how to harness the power of business analytics to manage and grow global organizations. The presenters, who are from the NE Ohio companies, discuss the real-world application of business analytics and the tools they leverage to define their next-generation business plans and drive enhanced performance. The Summit provides networking opportunities for the attendees, UA faculty, and students with the leading data analytics professionals. The net proceeds from the Summit supports student scholarships. It has raised more than $100,000 towards scholarships during the last five years.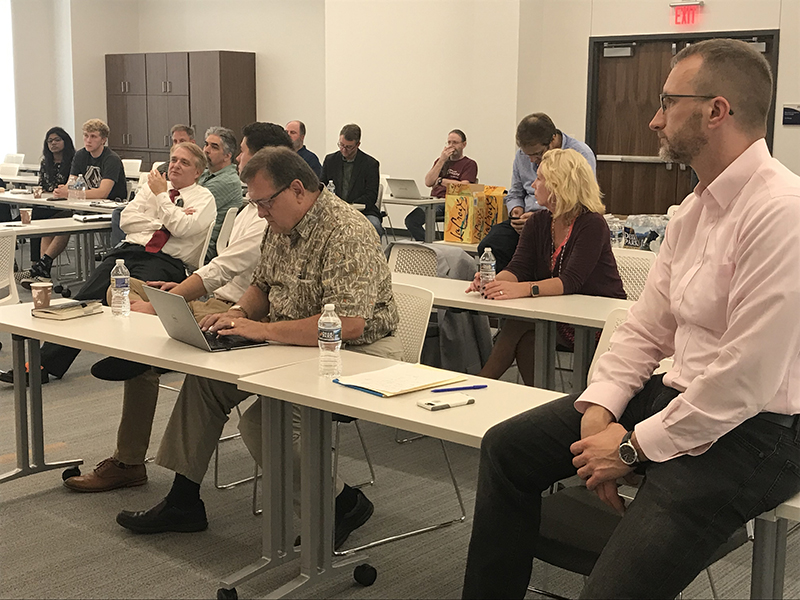 IT Executive Exchange
The IT Executive Exchange (ITEE) is a forum for IT Executives and College of Business Administration professors at The University of Akron. Meetings take place every six to eight weeks to discuss pressing and leading edge issues.
The purpose of this forum is to have a healthy exchange of ideas that will be useful to all attendees. It is sponsored by the Center for Information Technologies and Analytics (CITA) of the University of Akron's College of Business.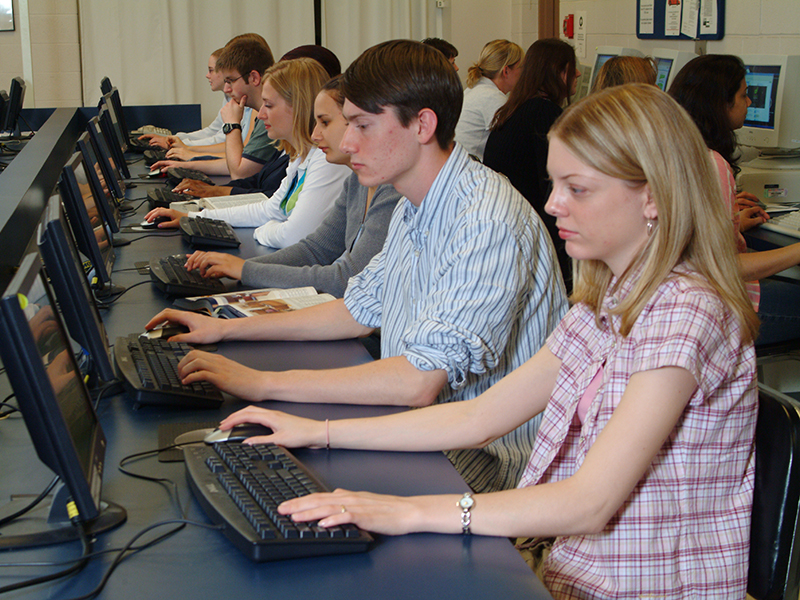 IS Programs
Information systems (IS) managers direct the computer-related activities of companies. They perform a variety of duties, from constructing detailed business plans to overseeing network and Internet operations. Working with upper management, they define the technical goals of the company and plan how to accomplish these goals. They plan and coordinate hardware and software system installations and upgrades, programming and systems design, and develop computer networks, Internet and intranet sites. In addition, they maintain system networks, analyze the computer and information needs of companies, and supervise system analysts, computer programmers, support specialists and other computer related employees.
The University of Akron College of Business offers multiple programs for students looking to pursue a career in Information Systems.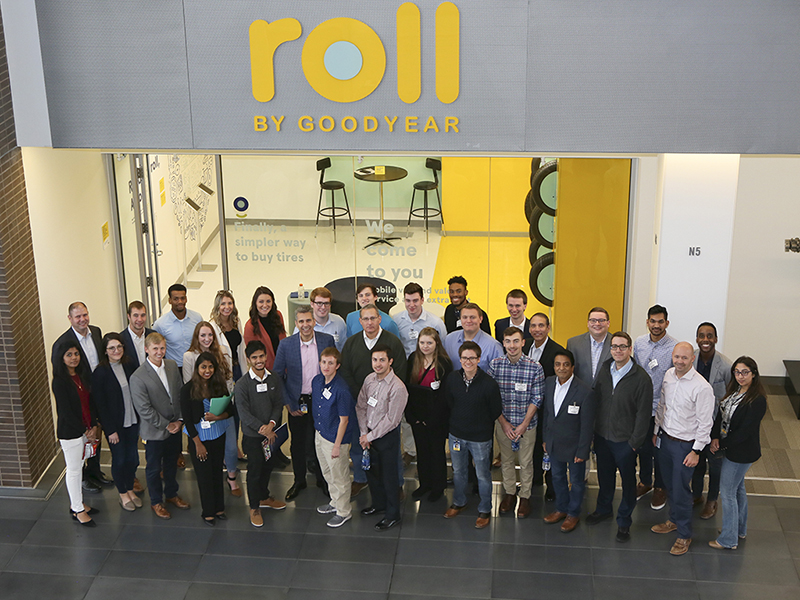 Student Activities and Experiences
CITA provides amazing opportunities for students majoring in Information Systems at CoB.
Mentoring Program
The Mentoring Program is designed to assist in the development of mentoring relationships between business professionals and students.
Shadow Day
Students can shadow a professional, to learn more about a career in Information Systems.
Scholarship Opportunities
Students can apply for scholarships ranging from $500 to $2,000.
Networking
Students can network with CITA board members and discuss their career, internships, and job opportunities.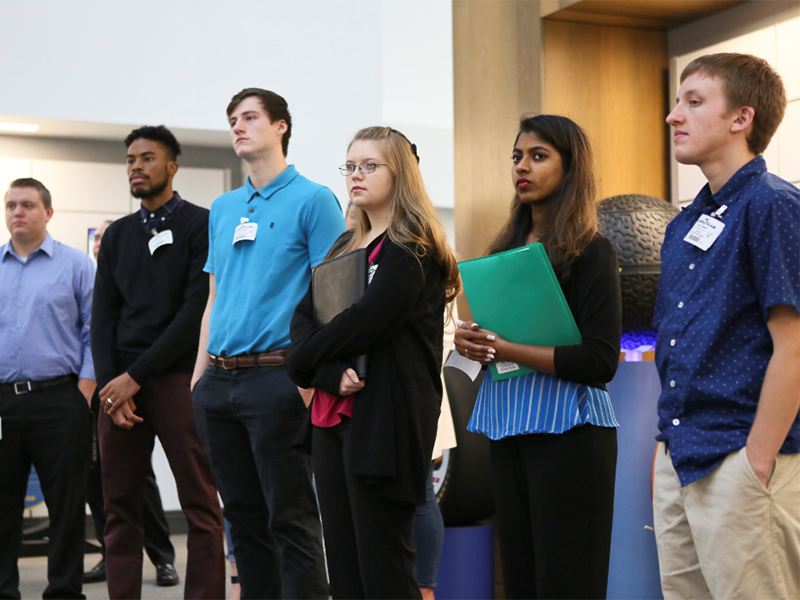 Scholarships
CITA offers many scholarships for qualified students majoring in Information Systems to assist with academic expenses. These include:
Incoming Student Tuition Scholarship ($1,000 - $2,000 Per Year)
The CITA Incoming Student Tuition Scholarship was established to recruit outstanding students to the college's Information Systems program.
To be eligible for the scholarship:
An incoming freshman must have a high school GPA of at least 3.0 and an ACT score of at least 22 or SAT score of at least 1010, and be an Information Systems major.
Recipients of the scholarship will be selected by the CITA Scholarship Committee, on the basis of academic merit. To apply for this scholarship, freshmen should complete the Scholarships Application for Incoming Students.
Current Student Tuition Scholarship ($500 - $2,000 Per Year)
The CITA Current Student Tuition Scholarship was established to recognize current Information Systems and majors who demonstrate academic excellence. It is awarded to students at any level (freshman, sophomore, junior, or senior) and is renewable.
To be eligible for the scholarship:
A current undergraduate student must be enrolled on a full-time basis, have a cumulative GPA of at least 3.0 and be an Information Systems major.
To remain eligible for this scholarship, the recipient must continue to major in Information Systems in the CoB, maintain a grade point average of at least 3.0, and remain a full-time student.
Current students should complete the Current Student Tuition Scholarship Application Form.
Note: All scholarship recipients should participate in the mentoring program and other CITA activities.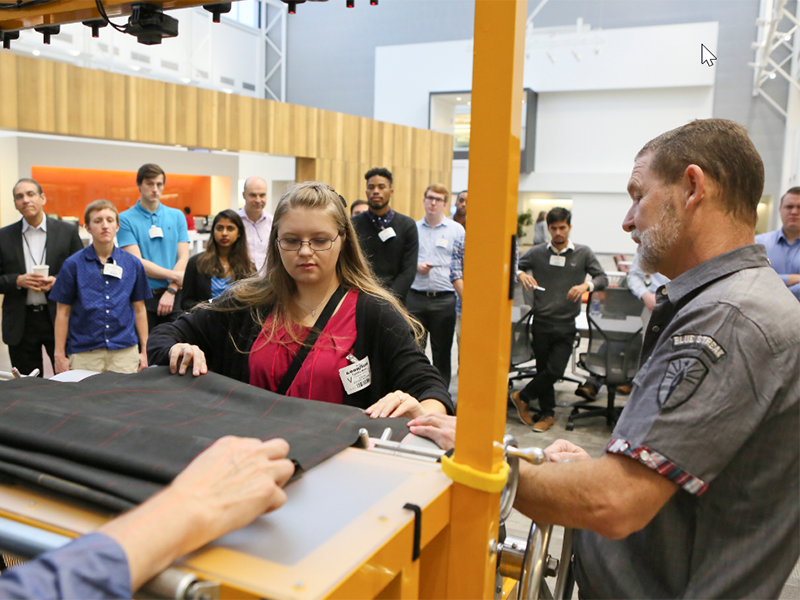 Mentoring
The Mentoring Program is designed to assist in the development of mentoring relationships between business professionals and students.
Some of the goals of the mentoring program:
Assist students in developing networking skills and increase their comfort levels when interacting with business professionals.
Assist in increasing connections between students and the area business professionals.
Assist students in gaining feedback on their understanding of the world of work, academic preparation and marketable skills.
Help students gain a better understanding of professional settings, functional areas of choice, decision-making processes, managing relationships, time management and organizational cultures.
Provide students with opportunities to explore various career options.
Help increase the marketability of students in the job market.
It is strongly encouraged that the mentors and mentees have a discussion early in the program outlining their specific goals for the program; additional guidelines and goals may be added.
The program is structured on a mentor/mentee goal-oriented commitment basis. The mentor and mentee will benefit more fully from the experience if each is committed to a semester or a year long mentorship program. A minimum of 1 to 2 hours per month of communication will be most valuable. It is strongly encouraged that the mentor and mentee schedule times to meet throughout the semester. Meeting places may be at the employer's site, on the university's campus, or in a public place.
The center may involve employers in on-campus activities such as roundtable discussions or networking events. These events will offer the mentors and mentees to participate in professional networking with other mentorship program participants.
Any student interested in the program can contact Dr. Bindiganavale S. Vijayaraman - Director of CITA - vijay@uakron.edu.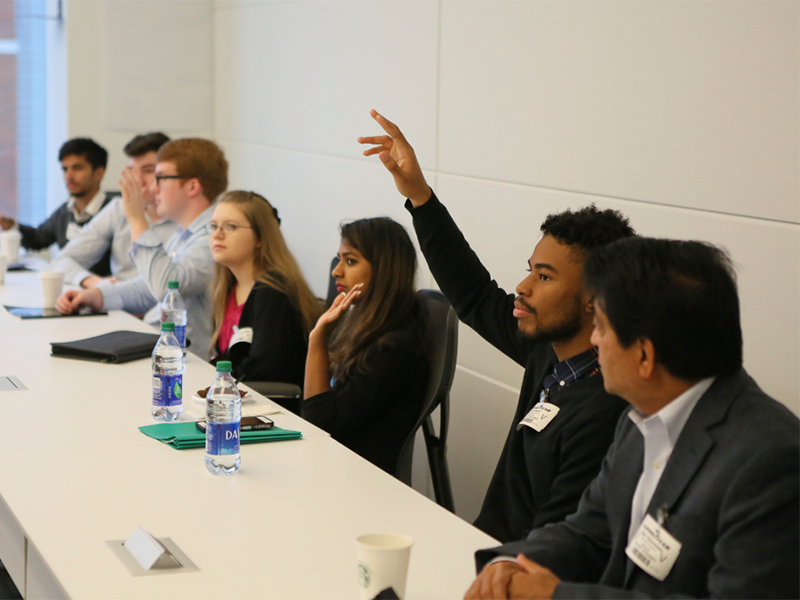 Advisory Board
The CITA Advisory Board is composed of senior IT and Analytics leaders and executives from companies in NE Ohio. Its primary objective is to develop close working relationships among business leaders, The University of Akron faculty, students, and alumni. The board also provides valuable advice on curriculum and course content. Its efforts ensure effective integration of real-world issues into the information technology and Analytics educational experience at The University of Akron. Membership in the advisory board is open to alumni and friends who have a continuing interest in higher education, particularly in the fields of information technology and Analytics.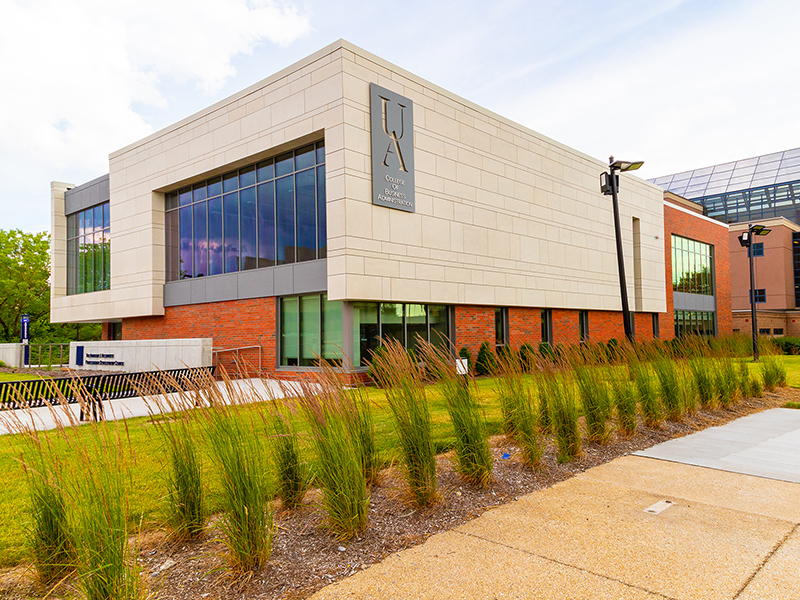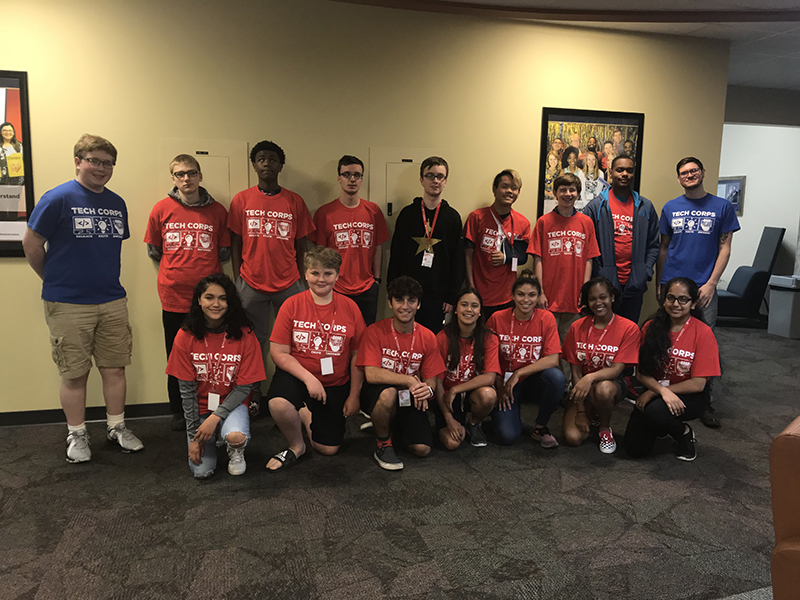 Community Events
IT Coding Camp: CITA holds summer coding camps every year. Students from local high schools participated in the IT coding camp at CoA/UA. The camp is held for five days from 9:00 am to 4:00 pm. Campers included a mix of rising 9th through 12th grade students and were selected from range of local high schools. The students were taught how to code in C# language. The coding camp is organized by Tech Corp and the Regional IT Engagement (RITE) board. The camp is generally funded and sponsored by local companies.
Hackathon: CITA hosts Hackathon organized by Tech Corps event every year. During the Hackathon, students learn how to use a mobile app development tool and receive support and guidance from technology professionals from the Akron community. The students are generally tasked with developing a mobile app that solved a real-world problem. The judging panel comprised of area technology professionals and CoB/UA alumni.