Master of Science in Accountancy (MSA)
The Master of Science in Accountancy (MSA) is a 30-credit degree program designed to help students from different backgrounds become capable accounting professionals. This degree allows students who have accounting undergraduate degrees to broaden their business knowledge with coursework in information systems and finance. Students who are newer to accounting can gain the skills to pursue a career in the field. In this degree, students can pursue either a professional accountancy option or an accounting information systems option.
Students generally are admitted to the Master of Science in Accountancy (MSA) program each fall semester.
The Master of Science in Accountancy (MSA) is approved as a federal STEM (Science, Technology, Engineering, and Math) program. The Department of Homeland Security (DHS)/U.S. Immigration and Customs Enforcement (ICE) recognizes graduates of this program residing on student visas as eligible for an optional practical training (OPT) extension. While regular international students are able to remain in the country and receive training through work experience for up to 12 months, students who graduate from a designated STEM degree program are eligible for a 24-month OPT extension beyond the standard 12-month period.
Questions pertaining to work authorizations and STEM OPT extension can be directed to immigration@uakron.edu.
To see the specific MSA Program course sequence and courses, see MSA Program Sequence.
MSA program information
Students currently admitted to this program may have different course requirements than those listed here. Refer to your Degree Progress Report (DPR) in My Akron for your program requirements.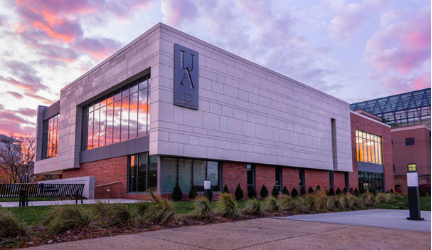 Office of Graduate Programs
330-972-7043
gradbusiness@uakron.edu
---
Connect With Us!
@uakronbusiness
@uakronbusiness
@uakronbusiness
UA College of Business
UA College of Business