Tweet
MBA program at The University of Akron scores in elite ranking
04/11/2017
For the second year in a row, after making the list for the first time in 2016, The University of Akron's Master of Business Administration (MBA) program was ranked by CEO Magazine as one of the top MBA programs in North America. CEO Magazine, an international publication based out of London, England, moved UA into a Tier 1 MBA program in their 2017 assessment, up from Tier 2 last year, according to its Global MBA Rankings.
The magazine's editors explained in the issue that they looked at the "nuts and bolts" of MBA programs globally, and handpicked exceptional MBA programs based on multiple factors, including faculty quality, accreditation, international diversity, class size and professional development.
"We are very pleased and honored that CEO magazine has ranked us in the top tier of MBA programs in North America," said Dr. Ravi Krovi, dean of the College of Business Administration. "Not only does this place us among an elite group of MBA programs — full and part-time — it allows us to expand our global reach to attract and admit top international students to our highly regarded program. Our MBA program emphasizes enterprise business thinking, analytics and leadership competencies. We leverage our vast corporate network to offer the most effective professional development opportunities for our students."
CBA has earned wide range of rankings
UA's College of Business Administration (CBA) enrolls approximately 2,500 undergraduate and graduate students. CBA's graduate programs have been included in The Princeton Review's list of Best Business Schools every year since 2005. Bloomberg Businessweek has ranked the part-time MBA program among the best in the nation, and ranked its undergraduate business school as one of the best in the United States for six consecutive years, putting it in the Top 50 for 2016. U.S. News and World Report has ranked the CBA's MBA program among the best part-time MBA programs in the U.S., and ranked the CBA as one of the best undergraduate business programs in the nation. UA's CBA is the only NEO public institution to have all three of these premier rankings.
The College of Business Administration is accredited in business and has an additional, specialized accreditation in accounting by AACSB International. Less than 6 percent of business schools in the world have attained AACSB accreditation.
Additionally, the College of Business Administration has the largest number of Fulbright Scholars in any graduate business program in the state of Ohio.
---
Media contact: Lisa Craig, 330-972-7429 or lmc91@uakron.edu.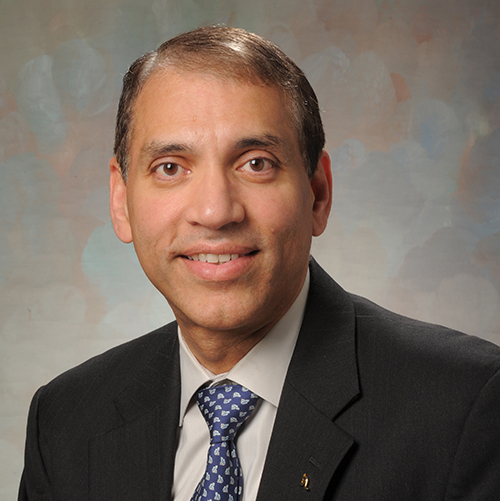 Dr. Ravi Krovi
---