Tweet
"...My End Goal Is to Make an Impact"
2018-01-30 13:45:00.0
Business for Good
While many business students spent their summer days interning in corporate offices, Senior Supply Chain Management and Spanish double major, Kimberly Jones, found herself in a somewhat different learning environment this past summer.
Over her summer vacation, Kimberly volunteered to spend two weeks in the Dominican Republic translating for a team on a medical missions trip. "At first, I didn't want to go on the trip because I'm terrified of everything medical. Seriously, I can't even put a Band-Aid on a kid," Kimberly shared, "but I felt called to go…I ended up with a physical therapist and an occupational therapist and was bouncing between the two of them, which was the best possible situation."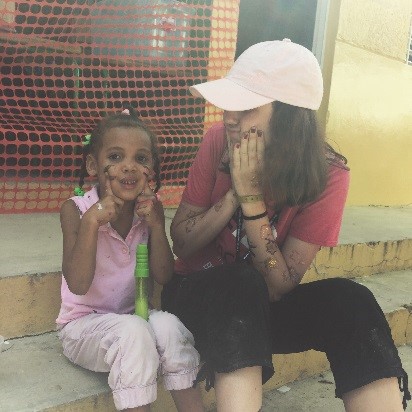 Although spared from the gorier activities, Kimberly still had her work cut out for her, having to translate complex medical terms on a daily basis. In addition to substantial study in preparation for the trip, Kimberly spent time each day adding to her vocabulary. "Throughout the day, I would write little words on my hand that I didn't know and then later I'd look it up and study it. We were right on the ocean, so every night I'd swim way out and watch the sunset and then come back and study."
While it seems more like an experience that would be taken by a pre-med or nursing major, the trip fit perfectly with Kimberly's goals. With a passion for Hispanic culture and a heartfelt calling to help others, Kimberly initially chose to study business with the primary goal of doing good. "I'm very passionate about nonprofits and I would love to realistically be able to help a nonprofit organization…I'd like to actually have the business knowledge to make things happen… Supply Chain felt like the best choice because it provides a broad understanding of business…it's also very international." After learning that she only needed a few more credits to turn her Spanish minor into a major, she happily added the language as a second major.
The International Institute of Akron
Following her Dominican Republic adventure, Kimberly went to work putting her skills and passion to practice right here in Akron, interning with the immigration department at the International Institute of Akron. "It was absolutely fantastic," Kimberly shared. "As someone who was looking for broad business experience, I was really able to see how my knowledge from the College of Business Administration will help me in a business like The International Institute of Akron."
The services offered by The International Institute of Akron are varied and wide reaching as it works to welcome new Americans to the city. As a result, Kimberly had the opportunity to experience multiple facets of the nonprofit, learning under lawyers, case managers, educators, and directors of business. "I had the privilege of doing everything from translating documents and information for immigration law cases to setting up a house for a new refugee family... I was able to see the inner workings of a thriving business that is truly impacting not only the community we live in, but also the mindset of every person who has ever stepped into their building."
New Adventures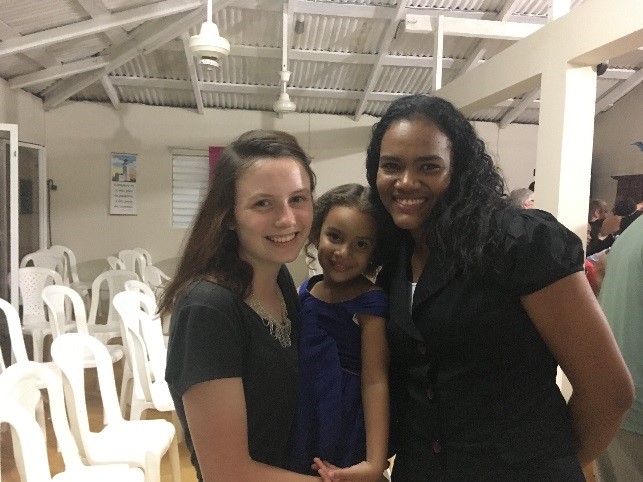 As we move into a new year, Kimberly will be headed off on a new adventure. She is bound for Rennes, France, where she hopes to gain more perspective on the world and international business while continuing her studies in Supply Chain.
The business world is sometimes painted as a cold and greedy place, but Kimberly is helping to prove that business can also be an incredible power for good. When asked about her post-grad ambitions, Kimberly asserted, "My end goal isn't to make a lot of money; my end goal is to make an impact."