Tweet
UA students to honor memory of Zak Husein by helping others
03/14/2016
Zakareia "Zak" Husein was known for a generosity of spirit, a ready smile and the ability to make others around him laugh.
"He was wise, selfless and never said no to anyone who needed help," recalls Justin Cohen, who is helping to organize a fundraiser that honors Husein and his giving spirit. A junior majoring in international business, Husein was just 21 when he was shot and killed during a robbery Dec. 7, 2015, at his brother's pizza shop, where he worked part time.
Husein belonged to Wanderlust — an organization that brings together "students of different backgrounds and ethnicities to connect and learn with each other at our events and travel experiences," says Cohen, its president.
Remembering Zak, helping others
Now, the members of Wanderlust are bringing together others in the campus and Akron communities to do good in Husein's name.
On April 19, from 6:30 to 10:30 p.m., volunteers will gather in the Student Union Ballroom to package meals for Stop Hunger Now, a nonprofit organization that feeds children in need around the globe. Prior to the event, Wanderlust is raising funds to purchase the ingredients. The goal is to raise $14,000 — enough for 50,000 meals.
The meal packages have rice, dehydrated vegetables and a flavoring mix that includes 23 essential vitamins and minerals. Volunteers will work in teams at packaging stations to fill, weigh and seal the meal bags, and prepare them for shipping.
Making an impact
"Stop Hunger Now allows for the community to work together in one area to honor Zak and still make a giant impact in so many lives around the world," says Cohen, a homeland security and emergency management major.
"While I did not know Zak, I was struck by the deeply felt response to his death," notes Dr. Douglas Hausknecht, an associate professor of marketing and international business who serves as the advisor to Wanderlust. "Students in my classes were in shock and his friends and acquaintances flocked to memorial services.
"I am very pleased that a coalition of student groups is working hard to perform a significant good deed in Zak's memory and honor," adds Hausknecht. "From all I've heard, had it been anyone else, Zak would have been the first to lead just this kind of response."
To donate or volunteer, visit the Zak Husein Dedication and Chairty website.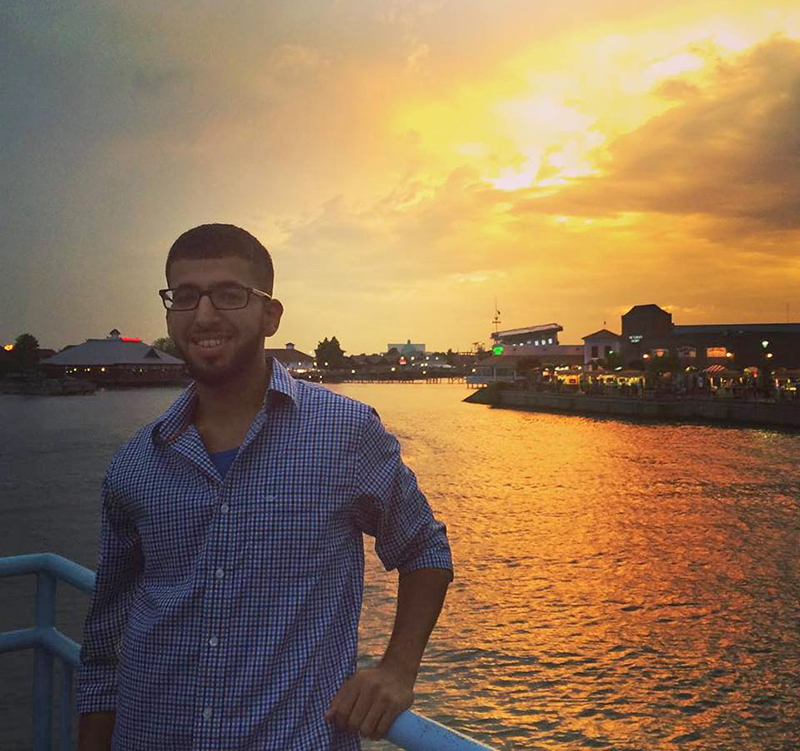 Zakareia "Zak" Husein
---