Goodyear's CEO is keynote speaker for Goodyear Executive Leadership Forum
08/28/2019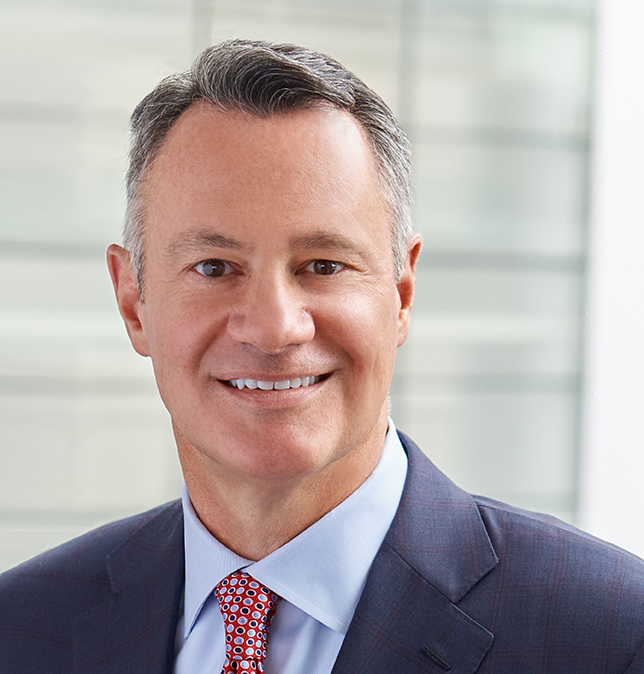 Listening to advice from successful leaders is one way to learn about business. University of Akron students, faculty and guests will hear firsthand from the leader of one of the world's most admired global companies when Richard J. Kramer, chairman, CEO and president of The Goodyear Tire & Rubber Company serves as the keynote speaker at the 2019 Goodyear Executive Leadership Forum on Tuesday, Sept. 17, at 1:15 p.m. in the Jean Hower Taber Student Union Gardner Theatre.
Kramer joined Goodyear in 2000 as vice president of corporate finance. His appointment as CEO in 2010 culminated a steady rise through the company in key leadership roles. Since Kramer assumed the CEO role, Goodyear's operating income has increased more than five-fold and reached the highest yearly mark in its 119-year history while simultaneously being listed among the World's Most Admired Companies in Fortune Magazine's annual rankings.
"We are delighted and honored to welcome Richard Kramer to campus," said Dr. Susan Hanlon, interim dean of the College of Business Administration. "Our students are very fortunate to have the opportunity to learn from and be inspired by the successful leader of one of the world's most iconic companies."
The Goodyear Executive Leadership Forum was established in 1981 to enable students, faculty and the community to interact with individuals of national and international stature. Sponsored by the Institute for Global Business in the College of Business Administration in conjunction with The Goodyear Tire & Rubber Company, past speakers have included presidents and chief executive officers from successful organizations such as Penske Corp., J.D. Power and Associates, The J.M. Smucker Company, Blue Apron, The Charles Schwab Corporation, FirstEnergy, The Sherwin-Williams Company and many others.
For more information, please contact Danica Houle, coordinator of administrative services in the College of Business Administration, at dhoule@uakron.edu or 330-972-7442.
---
Media contact: Alex Knisely, 330-972-6477 or aknisely@uakron.edu.