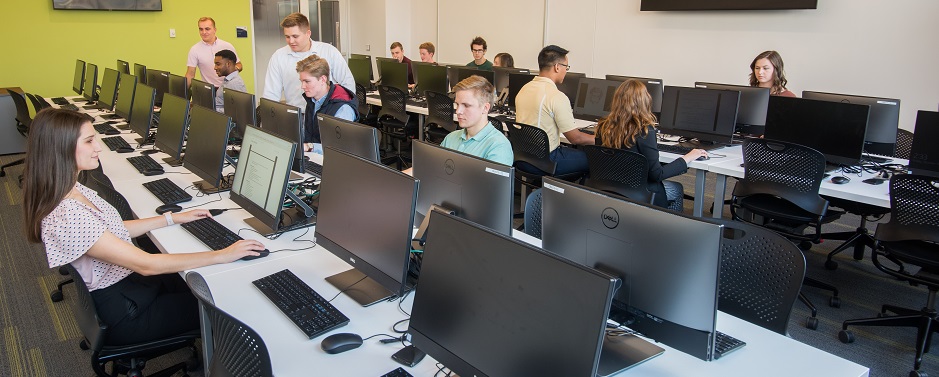 CoB Computer Labs
The College of Business Computer Laboratory provides students with personal computer workstations and laptops. The laboratory includes three computer teaching laboratories. Each teaching lab is equipped with at least 40 personal computers. There is also the Joseph C. & Carrie J. Hete Technology Common that students can use for their assignments. Students have access to the most popular software packages, networking capabilities, and laser printing. In addition, 10 laptop computers are available to be checked out for use in the CoB Building for CoB classes and student assignments.
Do you want to work from Home?
The University of Akron and the CoB offers multiple options to allow students to work from home.
See Also: