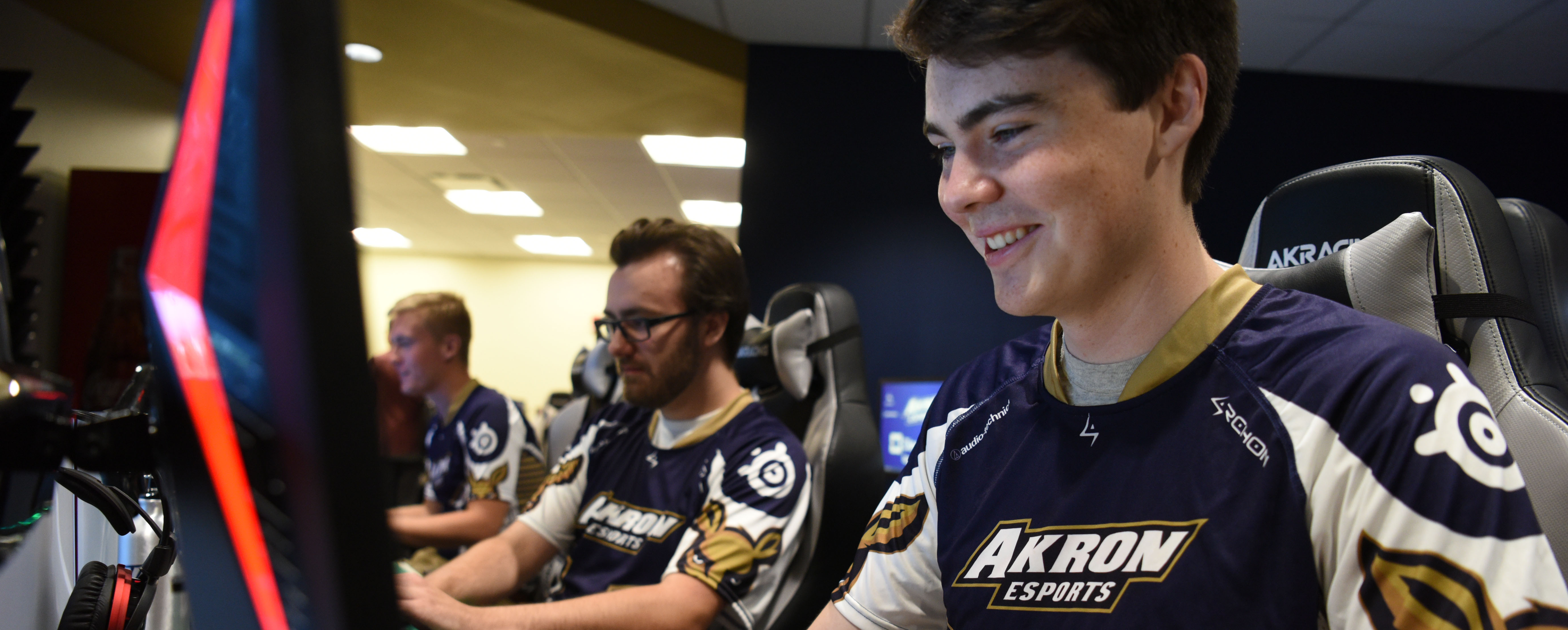 Certificate in Esports Business
The growing popularity of esports isn't new anymore for many, especially as the industry's worldwide revenue is projected to grow to nearly $3 billion by 2022. And as the esports industry continues to grow, so does its job market.
UA ROCKET LEAGUE TEAM IS A NATIONAL CHAMPION
COLLEGIATE ESPORTS NATIONAL CHAMPIONSHIP
UNDERGRADUATE BUSINESS SCHOOL RANKS IN OHIO
UNDERGRADUATE BUSINESS SCHOOL IN NORTHEAST OHIO
"The information I've learned is something you cannot just find online. Thanks to this class and working for the Zips Esports Club, I've made connections within the industry and gotten experience that I wouldn't have gotten without these opportunities."
TYLER OSWALD
Public Relations Major '23
EXPLORE OUR CERTIFICATE
The 12-credit interdisciplinary esports business certificate was designed for you to start your career in the esports industry. Here are some of the featured classes you would be taking:
Global Esports Business Management
Esports Event Management
Marketing Principles
Applied Sales in Sport
Social Media Marketing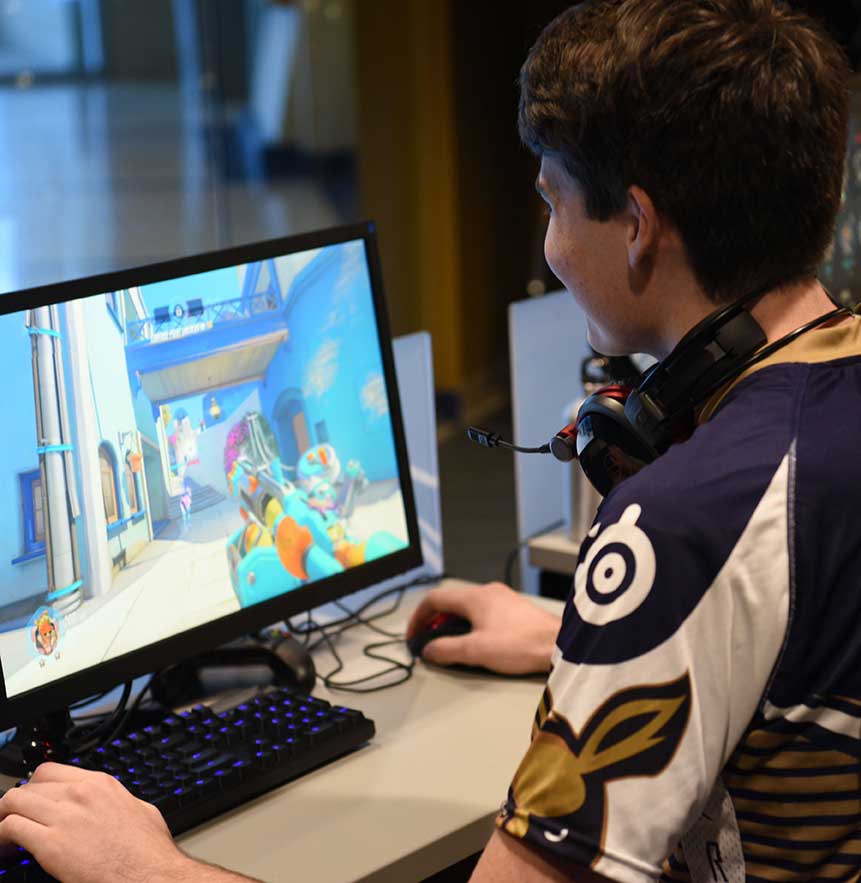 CAREER OUTCOMES
This industry is in need of properly trained college graduates to fill esports positions. Here are a few possible career paths you can choose to go into with a Certificate in E-Sports Business:
Team Manager
Tournament Manager
Event Coordinator
Marketing Specialist
Social Media Specialist
Sales Manager
PROFESSIONAL EXPERIENCE
Throughout the semester you will be able to participate in experiential learning opportunities such as a field trip, networking events, speaker sessions, panel discussions, etc. As a student in this program, you may have the opportunity to get hands-on when planning and managing different esports events.
There will be plenty of opportunities for students for resume-building experience via in-classrooms as well as outside of classrooms. This resume-building experience includes volunteer hours and service-learning projects by working with UA esports programs.
THE AKRON ADVANTAGE
Experience a curriculum designed to respond to the industry's needs for business professionals. You will thrive in this program because:
You will work with the nationally recognized UA esports programs and facilities.
Professors provide up-to-date information with regards to the dynamic esports ecosystem and its career opportunities.
You will have opportunities to network with people who work in the esports industry and participate in our advisory board.
You will participate in field trips, speaker series, community engagement, and other activities around esports.
BECOMING AN ALUM
Like we always say, "Forever A Zip!" As an alum of this program, you will have full access to various career coaching programs such as networking events, speaker series, forums, and so much more.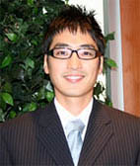 FACULTY
Professor, Dr. Seungbum Lee teaches Global Esports Business Management, Applied Sales in Sport, and Management: Principles & Concepts. Dr. Seungbum Lee's comments on esports have appeared in media outlets including magazines, newspapers, etc.
Nate Meeker, UA esports director, is a nationally recognized leader in the context of esports and higher education. He has spoken at a number of esports-related events for the sport and higher education.
Learn more about our Faculty in the Certificate in Esports Business on our Faculty Page.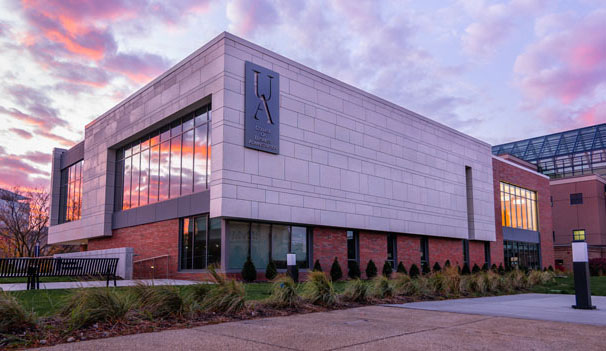 Office of Undergraduate Admissions
330-972-7100
admissions@uakron.edu
---
Connect With Us!
@uakronbusiness
@uakronbusiness
@uakronbusiness
UA College of Business
UA College of Business